The Woodmen Business Buzz highlights the local economic scene, promotions, acquisitions and expansions. Contact Breeanna Jent at breeanna.jent@pikespeaknewspapers.com or 476-4825 for the chance to be featured.
WOODMEN-AREA BUSINESSES RECEIVE BBB CUSTOMER SERVICE AWARD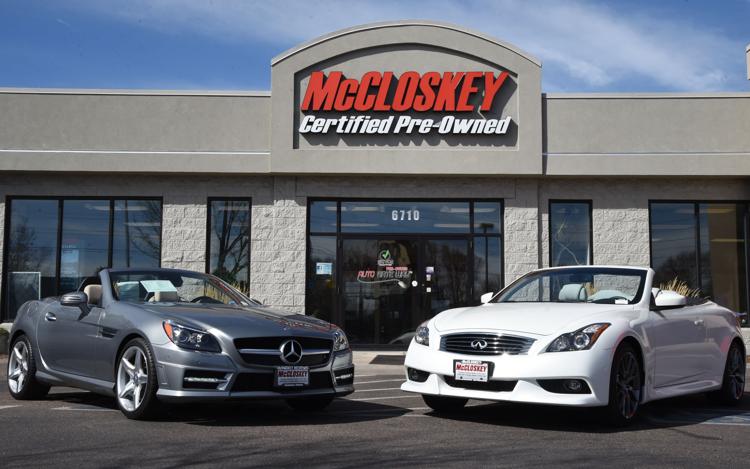 Integrity Bank & Trust and McCloskey Motors were among five Colorado Springs businesses to earn the Better Business Bureau's prestigious Excellence in Customer Service Award Oct. 24.
Integrity Bank & Trust and McCloskey Motors received this accolade at the BBB of Southern Colorado's annual gala, held at the Colorado Springs Marriott, alongside Colorado Springs area businesses All Smiles Dental Group and Colorado Dental Group; Beneficent Long Term Care VA & Medicaid Education; and WireNut Home Services.
The gala drew in nearly 400 attendees from the business, nonprofit and arts community and celebrated this year's EICS finalists while honoring all recipients of the Excellence in Customer Service Award from the past 25 years with a permanent Hall of Fame Wall installation unveiling.
BBB of Southern Colorado has recognized outstanding customer service since 1995. Businesses that espouse best practices in customer service ultimately make the community a better place to live. For the awards, businesses do not compete against each other, but rather how they meet the standards for excellence.
Eight businesses underwent the demanding review process for the 2019 Excellence in Customer Service Award.
"We are proud of our Excellence in Customer Service Award winners," said Jonathan Liebert, CEO and Executive Director of BBB. "This vetting process is rigorous and time consuming — and these companies have proven they are superstars in customer service." Liebert also provided updates on BBB's growth over the last year, including new outreach and educational efforts, and new marketing resources for accredited businesses.
Additionally, two $2,500 scholarships were presented to graduating high school seniors: Jorge Montes-Marquez of Colorado Springs and John Lopez of Pueblo.
Integrity Bank & Trust has a location at 5550 Powers Center Point, and McCloskey Motors is located at 6710 N. Academy Blvd.
LIFE NETWORK OPENS
FAMILY THRIFT STORE
Life Network, a nonprofit serving local families since 1983, on Oct. 26 opened the Life Network Family Thrift Store. The store carries gently used and like-new clothing and other items for women, men and children, as well as housewares, furniture and more.
Located at 5406 N. Academy Blvd., the store's goal is to provide quality, affordable goods and make a difference in the community. Proceeds from the store benefit Life Network's work serving families in Colorado Springs, including free pregnancy care services, parenting mentorship, counseling and teen suicide prevention.
"The Life Network Family Thrift Store represents an exciting new way our nonprofit organization can serve our city," said Rich Bennett, president of Life Network. "We will provide gently used items to both the clients we serve today as well as the community around us in a great shopping environment — all at very affordable prices."
Life Network operates two local pregnancy resource centers to empower women through education, pregnancy care and free medical services. Through its LifeSteps parenting program, clients meet regularly with a parenting coach and earn "baby bucks." These credits can then be redeemed for new items such as a crib, car seat, stroller and diapers, made possible by local donors. Now, clients can also earn gift cards for the thrift store.
The store is open 10 a.m.-6 p.m., Monday through Saturday. Find more at lifenetworkthrift.com.
- Compiled by Breeanna Jent