The Empty Stocking Fund: Sparking the giving spirit all year long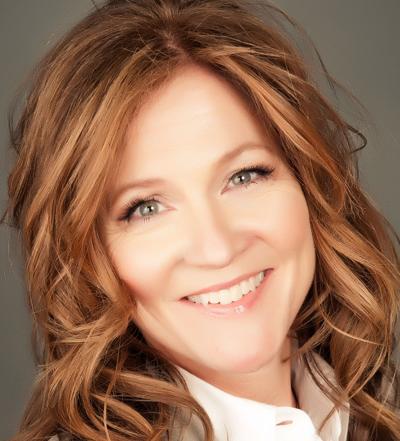 For 35 years in the Pikes Peak region, the Gazette Charities-El Pomar Foundation Empty Stocking Fund has been a year-end campaign to benefit local nonprofits serving our neighbors in need. We provide our 20 partner agencies with more than $1 million (this past year $1,206,371) in unrestricted funds, to support their mission and insure they continue to meet the need in our community. But the need is not just there at Christmastime and the giving spirit is not something we experience only at the end of the year.
In recognition of this, we are now providing more opportunities to spark that giving spirit and support these amazing nonprofits in the work they do to change lives.
This March, we partnered with O'Donnell and O'Donnell and Sam and Kathy Guadagnoli in a St. Patrick's Day breakfast before the annual parade in downtown Colorado Springs. About 150 people helped us raise $3,000 for Empty Stocking Fund and Mt. Carmel Veteran Service Center. A continuing partnership with iHeartRadio also allowed us to raise more than $2,500 at a whiskey tasting festival and a prom dress sale this spring.
Through the generous donations of all those who attended The Gazette's Best of the Springs party in April, ESF received almost $8,000 for our partner agencies — American Red Cross, Care and Share Food Bank, Catholic Charities, CPCD, Ecumenical Social Ministries, Griffith Centers for Children, The Home Front Cares, Lutheran Family Services, Mercy's Gate, Partners in Housing, Peak Vista, Pikes Peak Hospice and Palliative Care, The Salvation Army, Silver Key, TESSA, The Resource Exchange, Tri-Lakes Cares, Urban Peak, WestSide Cares, and YMCA of the Pikes Peak Region.
Look for ESF to be present at events this summer, like at the newly-named UCHealth Park, partnering with the Rocky Mountain Vibes. You can always find out more about our partner agencies and give to Empty Stocking Fund at fillanemptystocking.org. Help us spark that giving spirit, now year-round.
Deb Mahan is the first executive director of the 35-year-old Gazette Charities-El Pomar Foundation Empty Stocking Fund, which sparks the giving spirit of the Pikes Peak region to benefit local nonprofits serving neighbors in need. Learn more at fillanemptystocking.com.