Northeast Notes: Everyday heroes in Paradise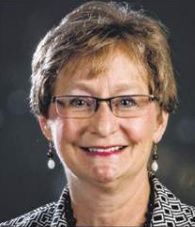 Recent events in California brought out the best in people — from the firefighters to the volunteers and community leaders. Jody Jones is one of them. Jody lived on Lightly Lane in Paradise, Calif., and like many others, her home was lost on Nov. 8. Paradise was a small, rural town of about 26,000 residents. One week before the fire, Jody was re-elected to the city council as mayor. Though the town had practiced evacuation drills before, this fire was swift and explosive leaving hundreds without a way out. Without public transportation, everyone is dependent on cars and on each other. After the fire, officials estimated that 90 percent of the homes and half of the businesses had been destroyed. The death toll still remains unknown since hundreds remain unaccounted for.
The Paradise Town Hall remains standing, along with the high school, library and some churches. The Feather River Hospital and a few stores are in good condition.
As many of us know, after the first wave of shock and fear, there's confusion and disbelief. As Paradise evacuees sought safety and shelter, volunteers sprung into action bringing water, food, tents, and clothing. A Walmart parking lot turned into a tent city as families huddled together. Those with homes took others in while emergency shelters were set up.
I heard of a widowed 93-year-old World War II veteran who drove out of Paradise to a parking lot where people were handing out hamburgers to evacuees. He slept in his car overnight even though a volunteer offered to take him to her home. The next day, the volunteer insisted the vet go with her and since then, he's had the comfort of a home and the companionship of the volunteer, her boyfriend and their two dogs.
I also heard about Kevin McKay, an elementary school bus driver who was new on the job when the fire started. He gathered up 22 children and two teachers as the fire raged around them. When some children appeared to pass out, McKay tore his T-shirt apart, dipped the pieces in water and placed them over their mouths like respirators. Five hours later, the bus made it to safety.
Firefighters worked furiously without any sleep, knowing their own homes had been lost. As more firefighters arrived, they caught some precious hours of sleep on cots or on the ground. Many residents of Paradise didn't want to leave, but they're not sure where they can go. Most are deeply rooted in the community but have limited financial resources. "We can't imagine leaving but we have no idea how to stay here," said one father. From the first day forward, Jones and other town leaders reassured people that the town will rebuild and recover. Somehow, some way.
Natural disasters teach us important lessons. We see the kindness and generosity of strangers and the resilience that people show in times of crisis and difficulty. We learn or relearn how to take one step at a time and one day at a time. How to pace oneself and recognize when breaks and rest are needed. It's a little bit like a couch potato yearning to become a long-distance runner. The task at hand requires an understanding of when to go fast and when to take it slow — when a full-stop is essential for survival or well-being.
Disasters reveal things we couldn't see before. Leaders emerge out of nowhere like a rainbow after a storm. They bring a flashlight, a key and maybe a symbol like a flag. They recognize the power of symbols to lift one's spirits and the comfort of hugging and shaking hands. In the good times and the bad, they inspire and lift up.
Leaders teach us by sharing stories with humor and emotions with grace. It's as if they have a magic wand and know how to wave it through the air in the right way. Steady and strong, with energy and purpose; like a shooting star bringing lightness to the dark.
Now that Thanksgiving has past, the holidays are here, and spring will arrive after the snow disappears. And in Paradise, seedlings will shoot up towards the blue sky bringing rainbows of wildflowers from the ash. From somewhere deep in our imagination, images of rejuvenation and growth burn brightly. We ought to have learned by now that we have the power to make it so.
Julie Richman is a freelance writer, project manager and consultant. She and her family have lived on Colorado Springs' northeast side for 20 years. Contact Julie with comments or ideas for her column at woodmennotes@pikespeaknewspapers.com.