Northeast Notes: A Colorado Springs hidden gem
In high school, I spent six weeks in Israel with a group of Jewish kids from Denver. We learned some Hebrew, went to the holy places in Jerusalem and learned to negotiate trinkets in the Arab markets. Security is always tight, and I became accustomed to the soldiers on the street, guns slung over their shoulder, as well as their camaraderie. I remember the delicious felafel, fresh pita bread, hummus and baba ganoush. Gyro sandwiches are made on the street, and there's fresh challah in every bakery. In Israel, there are olive, lemon and orange trees. Fresh avocados, fresh fruit and many other delicacies are abundant.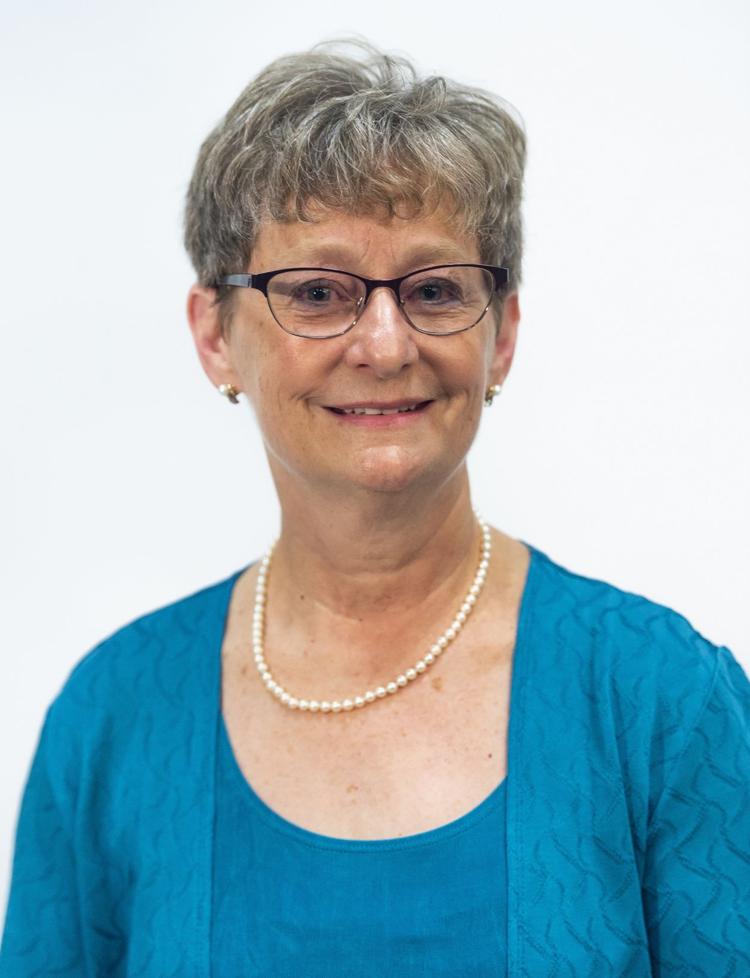 During my sophomore year at Wesleyan University, I spent four months in Israel. It was fun to learn more Hebrew, visit other places throughout the countr, and return to the Jewish homeland. Since then, I've appreciated Middle Eastern food.
Recently, our older son, Josh, came home for spring break. It was fun to have three of his housemates spend time here, especially since this was their first trip to Colorado. We met Yamaan (from Qatar), Vignesh (from Dubai) and Cuyler (from California). After catching up on sleep, they went sightseeing. They started with the typical tourist places like Garden of the Gods and the Manitou Incline, and spent a day in downtown Denver. Then, they drove up Pikes Peak and had lunch back in town.
Since I wanted them to feel at home, we went to Baklava Coffee and Café, 3315 W. Carefree Circle. I thought they might recognize some of the foods from their upbringing, including grilled chicken sandwiches with tzatziki sauce and vegetable lentil soup. I've been delighted by new delicacies like cheese, spinach or beef yamak with sesame seeds.
One of my favorite beverages they serve is lemon tea made from a dried lemon. Karak tea has a mild taste, and the cafe also serves Coke and cappuccinos. I'm looking forward to the fresh-baked almond cookies (which I've had at Chinese restaurants on Christmas Day).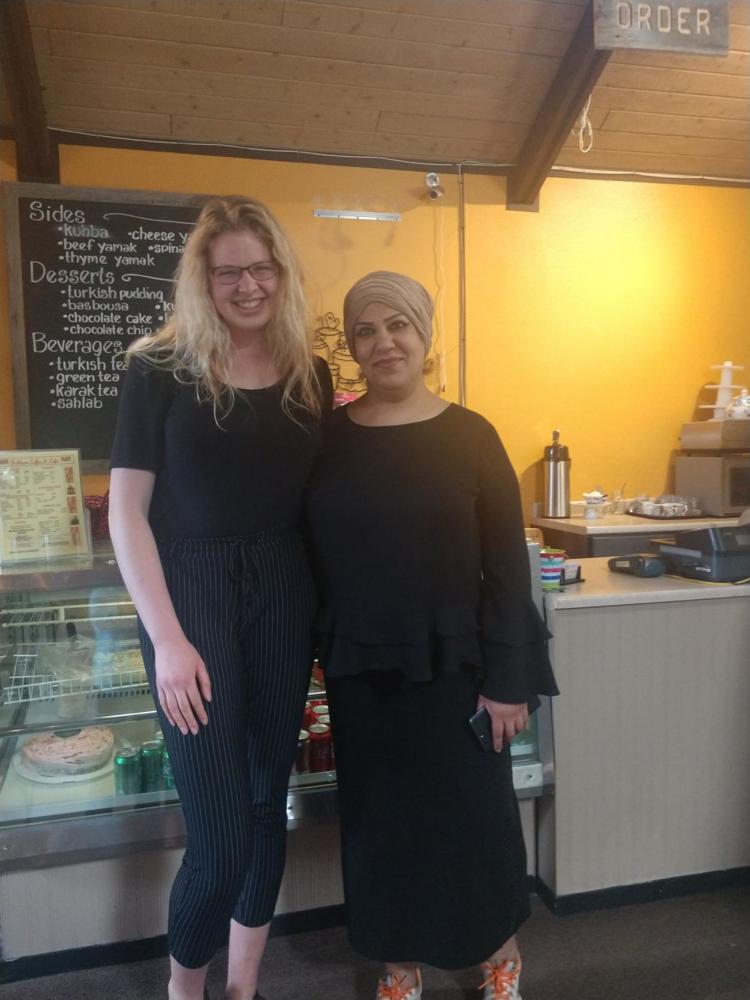 Chef Shifaa makes everything from scratch. There's a cozy atmosphere featuring comfortable couches and small tables with hearts etched into the sides. Shifaa cooks and bakes nearly everything in the cafe. A few things are imported from other countries. There's a basket with some Turkish Delight (it's Lokum) sandwiched in a Leibniz biscuit. For a student who recently returned from studying abroad in Jordan, it was an incredible experience for her to taste the food she had been missing.
The homemade baklava is out of this world. Yet, it's on par with the baklava our neighbors make and bring to our home. I can't wait to bring them to meet Shifaa. Maybe we'll have a baklava bake-off, though it could very well be a tie. We have a few friends and neighbors that I'm planning to invite to the café.
I'd like to thank my friend, Rose Walker, for introducing me to Shifaa and this hidden gem. It's such a special place. It's become my home away from home.
P.S. I'm reading "And God Created Hope. Finding Your Way through Grief with Lessons from Early Biblical Stories," Written by our late Rabbi Mel Glazer, former Rabbi at Temple Shalom. My family is mourning the passing of my father-in-law, Keva Richman.
Julie Richman is a freelance writer, project manager and consultant. She and her family have lived on Colorado Springs' northeast side for 21 years. Contact Julie with comments or ideas for her column at woodmennotes@pikespeaknewspapers.com.