The Woodmen Business Buzz highlights the local economic scene, promotions, acquisitions and expansions. Contact Breeanna Jent at breeanna.jent@pikespeaknewspapers.com or 476-4825 for the chance to be featured.
NOMINATIONS NOW OPEN FOR 2020 ATHENA AWARD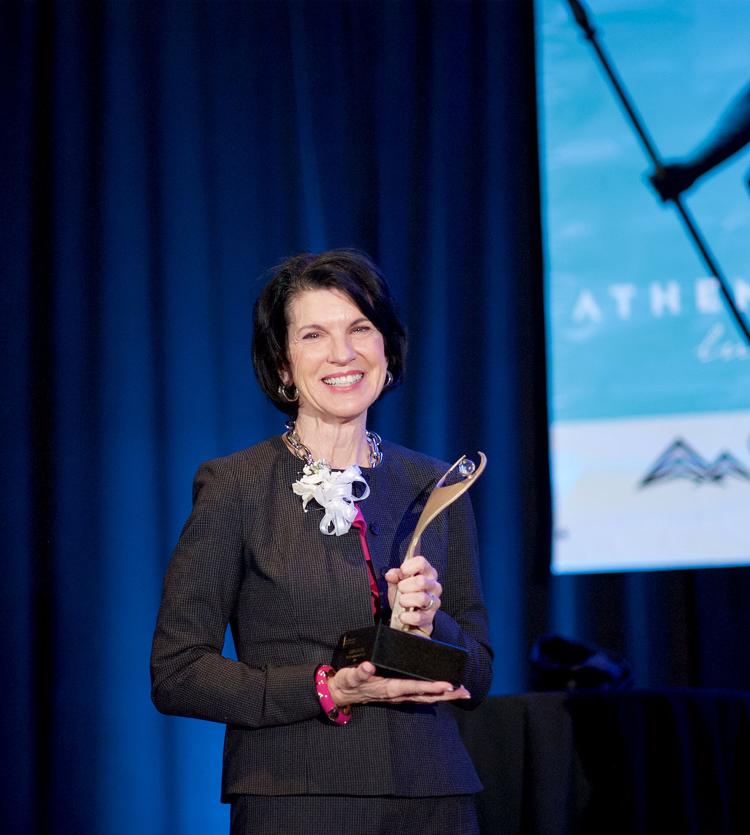 For more than 25 years, the Colorado Springs Chamber of Commerce & Economic Development Center has honored women leaders in the local business community through the ATHENA Award.
Established internationally in 1982, the award has recognized more than 7,000 leaders worldwide. Each year, the Chamber celebrates an outstanding businesswoman who inspires others through her professional accomplishments, mentorship of others and community service.
In accordance with ATHENA International judging protocol, nominees are put forth by their peers and judged on a points system by a panel of past ATHENA recipients. Nominations for 2020 are open through Feb. 27 at 5 p.m. Download a nomination form at tinyurl.com/csATHENA2020.
All nominees and the ATHENA Leadership Award recipient will be honored at the annual ATHENA Award Luncheon April 27 at The Broadmoor. The event is open to the public.
RAMPART ROOFING INC. EARNS 10TH ANNUAL ANGIE'S LIST SUPER SERVICE AWARD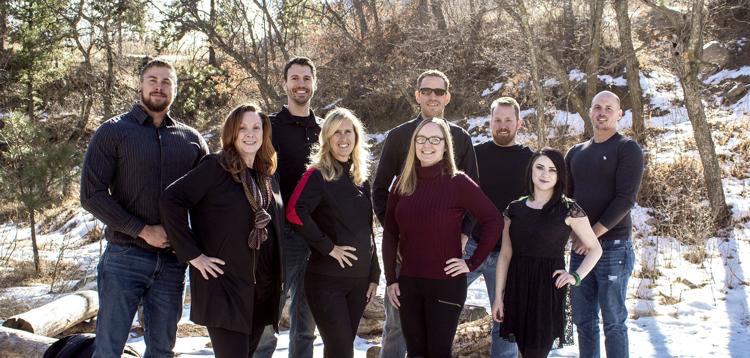 Rampart Roofing Inc. for the 10th consecutive year has earned the home service industry's coveted Angie's List Super Service Award, which each year honors service professionals who have maintained exceptional service ratings and reviews on Angie's List.
"Service pros that receive our Angie's List Super Service Award represent the best in our network, who are consistently making great customer service their mission," said Angie's List Founder Angie Hicks. "These pros have provided exceptional service to our members and absolutely deserve recognition for the exemplary customer service they exhibited in the past year."
Angie's List Super Service Award 2019 winners met strict eligibility requirements, which include maintaining an "A" rating in overall grade, recent grade and review period grade. The SSA winners must be in good standing with Angie's List and undergo additional screening.
"We're excited to win this award for the 10th year in a row," Rampart Roofing owner and founder Matt Munro said. "This is what we're all about. We want every customer to have the kind of experience that inspires them to share their positive feedback on Angie's List about our awesome staff and service. It's thanks to those customers that we've received this award again."
Rampart Roofing, Inc. has been listed on Angie's List since 2009. The company is located at 1353 S. Eighth St., and serves Colorado Springs, Black Forest, Palmer Lake, Monument, Green Mountain Falls, Cascade, Cripple Creek, Victor, Divide and Woodland Park, among other Pikes Peak region communities.
Service company ratings are updated continually on Angie's List as new, verified consumer reviews are submitted. Companies are graded on an A through F scale in multiple fields, ranging from price to professionalism to punctuality.
DISCOVER GOODWILL'S FREE DIGITAL SKILLS TRAINING HELPS IT PROFESSIONALS UPGRADE CAREERS
Since 2018, Discover Goodwill has been among 10 nationwide Goodwill organizations recognized as a leader in digital skills expansion and training thanks to a $300,000 Google grant. Titled the Goodwill Digital Career Accelerator, the program's primary purpose is to further the information technology training and advancement of 170 individuals over a three-year period. Now in its third and final grant year, Goodwill's LIFT (Learn, Improve, Focus and Thrive) digital skills training is seeking to educate and certify 75 student participants.
"This is the most critical year for our Google grant," said Joe Mullally, LIFT Facilitator. "If we don't achieve our enrollee and certification goals, we may never see another grant of this type or magnitude." Mullally says the program is set up to further the IT education of individuals who are already working in the field but might need further certification, along with those who have an IT background but are currently not in the workforce. Individuals exploring an IT career may also apply for the program.
As a designated Digital Change Agent, Goodwill provides Security+ training for those seeking to increase their marketability in the IT field by obtaining cybersecurity certification. Training is free and geared toward IT professionals who have networking and administrative skills in Windows-based TCP/IP networks and familiarity with other operating systems such as OSX, Unix and Linux.
Discover Goodwill's comprehensive training program gives participants the required knowledge to pass the CompTIA Security+ certification, combining online and in-person coursework. Customized training is available to employers who enroll multiple employees and flexible study hours are available, including daytime, evenings and weekends.
Additional program benefits:
• Live facilitator support and case management
• Job placement and retention assistance
• Paid voucher for certification exam
• Practice quizzes and online learning materials
• Hands-on learning workshops
• Résumé building and interview prep
• Internships available
Interested individuals or organizations are encouraged to apply by contacting Tibbie Smith at 719-381-9463 or email tsmith3@discovermygoodwill.org. Additional IT courses offered by Goodwill include A+ and Network+ training.
— Compiled by Breeanna Jent