Get Out of Town: A different side of Vegas: the National Atomic Testing Museum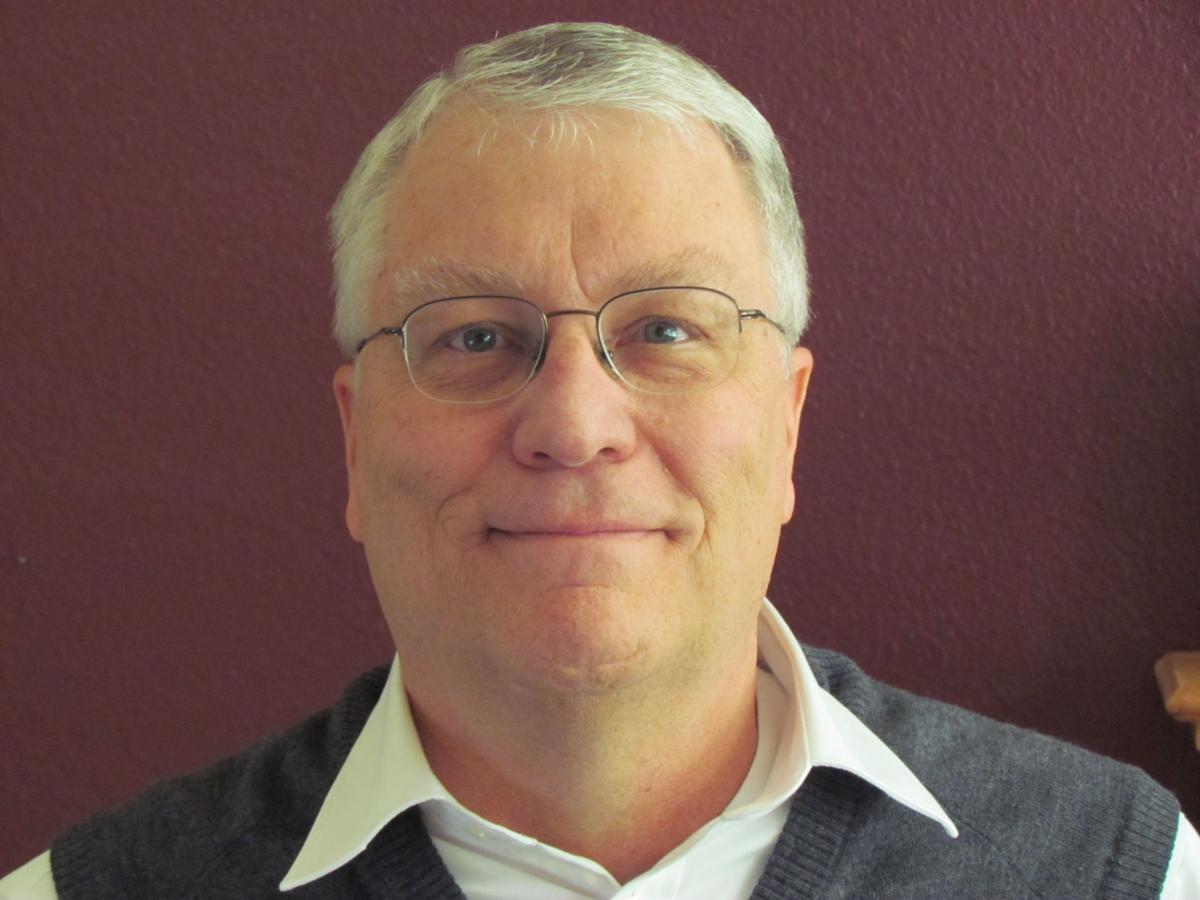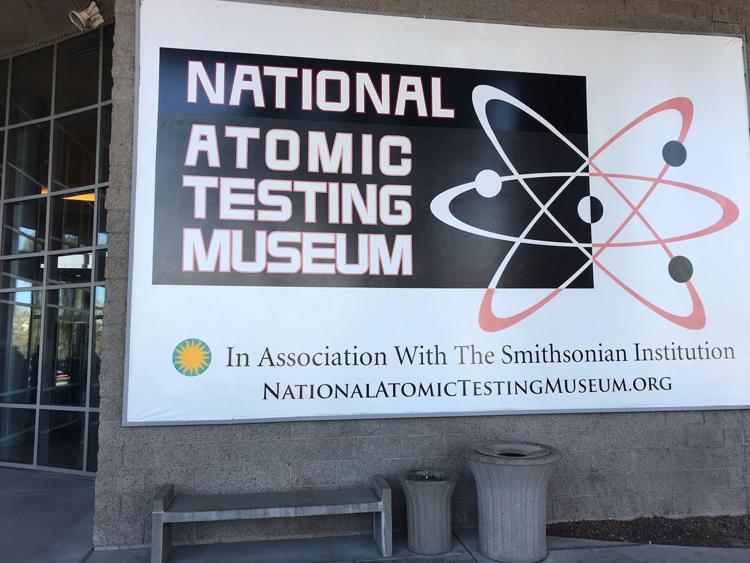 If you have ever visited Las Vegas — perhaps you have heard the moniker "Sin City"— you know what awaits you. All sorts of different shows and entertainment, gambling in more ways than I can keep track of, and some good food (and libations) if you know where to go. As a side note, I'm always amused when the term "gaming" is used. It was originally called gambling for a reason.
If you ever plan a trip to Las Vegas and are looking for a break from the typical amusements, consider touring the National Atomic Testing Museum.
For most people visiting Las Vegas, the last thing they are thinking about is going to a museum, so this month's column will not be for everyone. But for those who do have the interest, it will be well worth your time.
My wife and I recently visited Vegas, or more accurately Henderson, Nev., where my sister-in-law and brother-in-law live. My brother-in-law suggested we visit the museum; I had never heard of it, and it sounded intriguing. Plus, I have gotten to the point where going down to "the Strip" is not something I particularly look forward to. Too many crowds!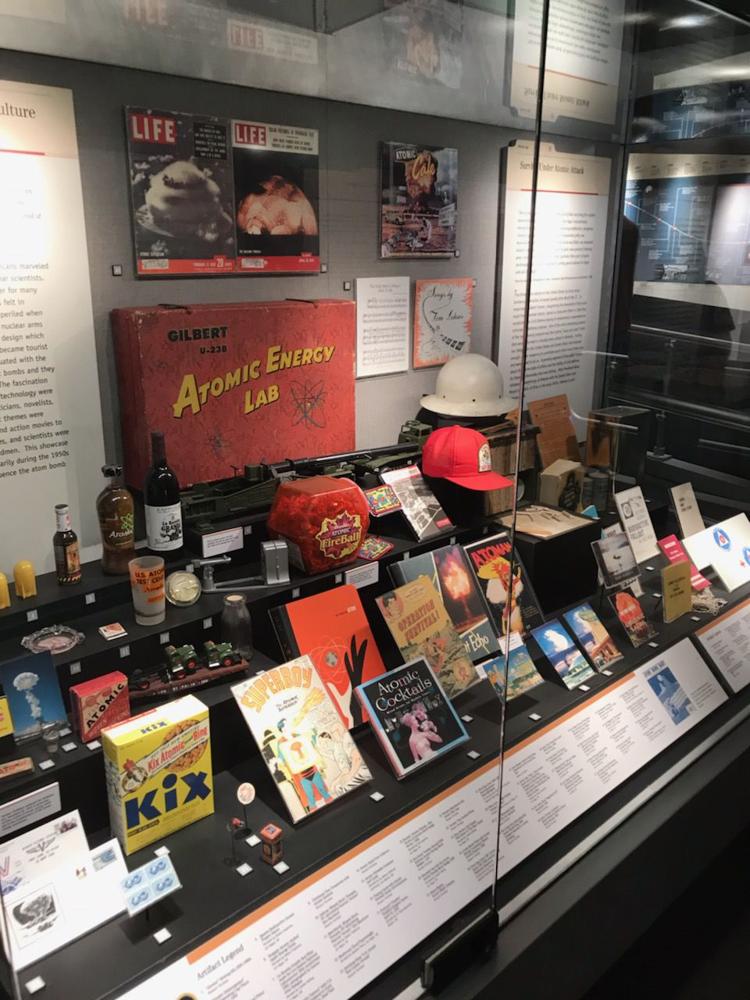 The National Atomic Testing Museum is in association with The Smithsonian Institution and is well organized. After you enter you first go through the "Atomic Age" gallery, which gives a quick review of the Manhattan Project in WWII, the establishment of the Nevada Test Site, and even some nuclear physics. Protons, neutrons, electrons, isotopes, and radioactive decay for those of you wanting to really go into it. (Why was Nevada chosen over possible sites in Utah, New Mexico, and North Carolina? A combination of favorable weather conditions and remoteness.)
The next gallery is called "Atmospheric Testing." Chillingly, given what we know now, the United States conducted atmospheric nuclear tests between 1951 and 1963. The tests were conducted in the western Pacific and in Nevada —100 of them to be exact. One of the tests used a 280-mm cannon, nicknamed "Atomic Annie," to fire an artillery shell. According to a museum handout, "The MK-9 artillery shell was propelled a distance of seven miles. It exploded in the air and had a yield of 15 kilotons." Now that would have been a hair-raising mission. In 1963 the Limited Test Ban Treaty was concluded. Fortunately, this treaty banned all nuclear testing in the atmosphere, in outer space, and underwater; only underground testing is allowed.
The Ground Zero Theater provides an experience that simulates an above-ground test and explains atomic testing history. The Underground Testing gallery follows and describes the challenges of underground testing. The United States has conducted 828 underground nuclear tests at the Nevada Test Site, now called the Nevada National Security Site (NNSS), the last one in 1992. The NNSS is about 65 miles northwest of Las Vegas and spans 1,360 square miles —bigger than the state of Rhode Island.
Subsequent exhibits include "Stewards of the Land," "Innovators Gallery," "Discovery and Innovation," and the "Today and Tomorrow Gallery." Two ongoing challenges for the NNSS are nuclear waste storage and " ... the current state and future challenges to testing America's nuclear stockpile," according to a museum display. In short, since we no longer explode nuclear weapons, how is it we ensure our nuclear stockpile will continue to be reliable as it ages.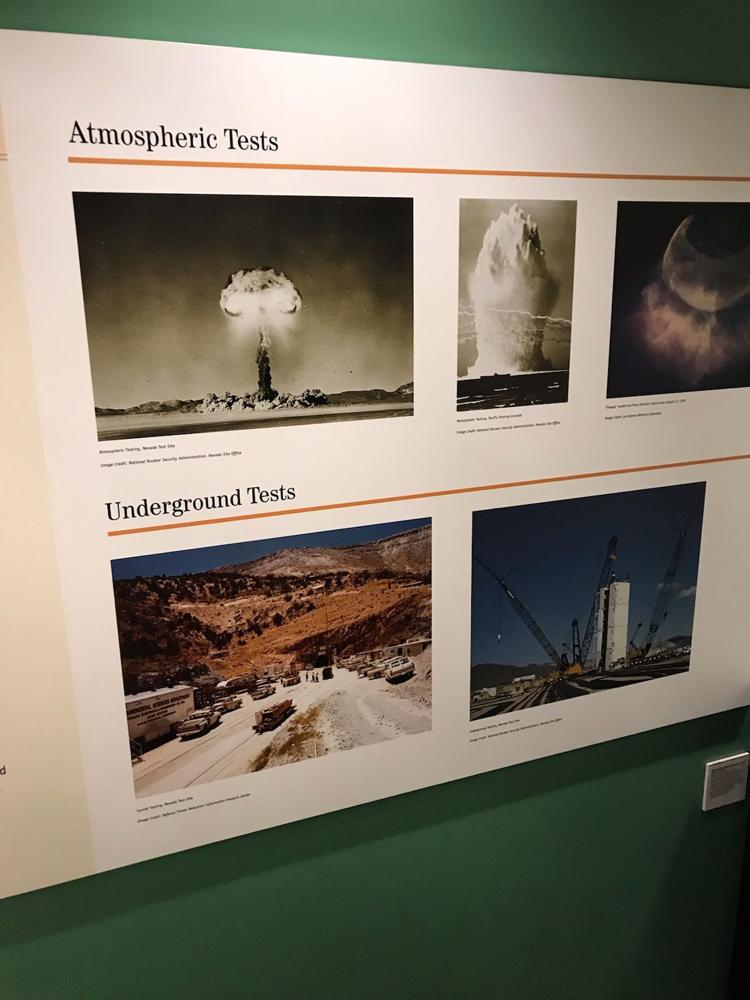 The museum is easy to find. The address is 755 East Flamingo Road. It is not very far east of Las Vegas Boulevard on the south side of the road. Go to nationalatomictestingmuseum.org for details on hours and entrance cost. Depending on your interest level, I would plan on about two or three hours for your visit.
So if you're planning a trip to Lost Wages, or should I say, Las Vegas, have a great time and consider visiting the National Atomic Testing Museum while you're in town!
Doug McCormick is retired from the Air Force after spending 21 years as a space operator. He started his own business, American History Tours, LLC, and specializes in taking people to see locations associated with significant American history. Send your questions and feedback to doug@historytoursamerica.com.