Something quite extraordinary was happening in a corner of our city last week: some of the most brilliantly creative minds in the world of science, engineering and technology gathered to break bread, peddle their wares and dream of the possibilities that exist for mankind — in space.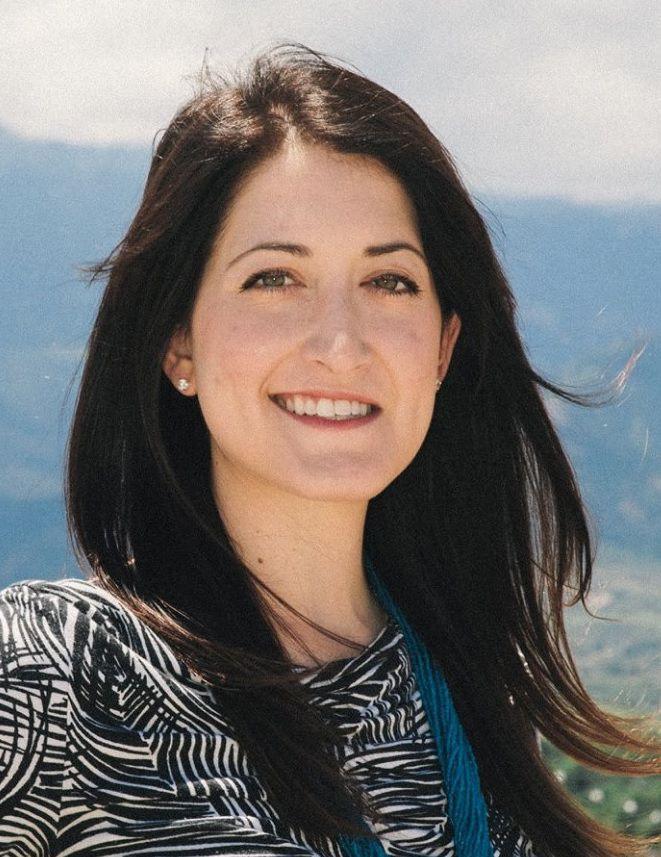 From April 8 through Thursday, The Broadmoor hosted the 35th annual Space Symposium, featuring speakers like Patrick M. Shanahan, the acting secretary of defense, along with dozens of military and business leaders in the space industry from around the world.
I spent an afternoon walking through the dizzying array of Symposium exhibits that filled every inch of Broadmoor Hall. Big names in space and tech like Harris, Boeing, Raytheon and NASA, showed off their latest and greatest developments, with reps giving demos and handing out a seemingly endless stream of conference-style swag. (By the way, if you need any pens, lanyards, stress balls, stickers, keychains, or tote bags, I've got a few extras you can take off my hands.) Not to mention there were coffee stations every 10 feet, fueling the exhibitors and attendees from morning 'til night.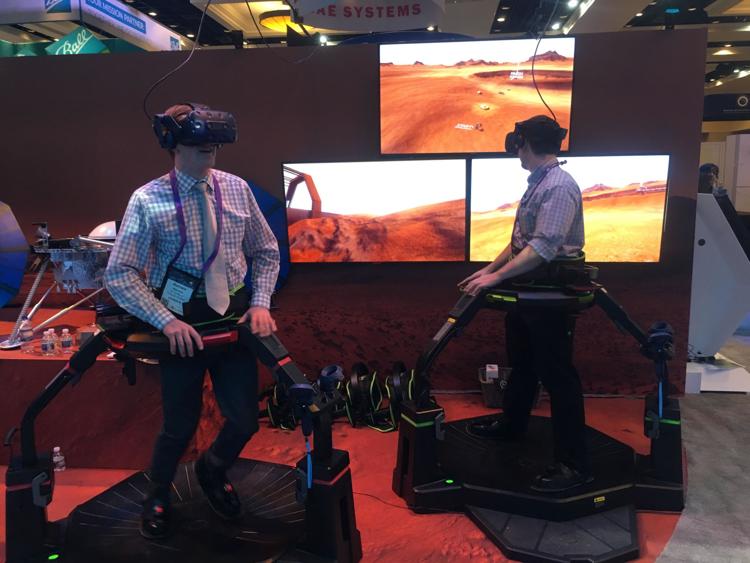 A handful of virtual reality (VR) and augmented reality (AR) stations were set up throughout the hall, but Lockheed Martin's Mars Explorer program caught my eye. The program, which simulates running across the red planet's surface, engages the lower body in a fully immersive experience, versus simply the hands and arms, as in most VR/AR programs. If you've used VR, you know how realistic — and disorienting — the experience can be, but this took it to the next level. Symposium attendees in business attire lined up to strap rubber skins to the outsides of their dress shoes, which allowed them to "run" (it was more like a shuffle, in our reality) friction-free on a large, concave plastic surface. Exhibitors hooked cloth belts around waists and placed VR headsets over eyes, transporting users to Mars in an instant. I watched as participants raced each other across the dusty planet — which onlookers could see via three screens overhead — and tried to accomplish various "missions." I was tempted to give it a go, as I've really enjoyed other VR experiences I've tried, but my three-inch heels and dress skirt kept me off the platform. Probably for the best.
While watching, I chatted with Lockheed Martin 3D artists Thomas Farrar and Daniel Bailey. Both have had a hand in developing Mars Explorer and seemed excited to share their work with everyone from members of the media to military officers to fellow gamers and artists.
"I've been surprised at how many people have really taken to it," Farrar said of Symposium attendees' interest in the unique VR setup. "This morning we had a line of maybe 30 people ready to try it out."
Bailey explained that Lockheed has several teams dedicated to VR development, and each department has its own 3D artists who work on VR programs intended to train astronauts and military members, simulating experiences they might encounter in their work. "VR is not just for entertainment," he said, though he revealed that he had once spent 16 hours playing a game in virtual reality, which absolutely blew my mind. (I did confirm he stopped for the occasional bathroom and snack break.)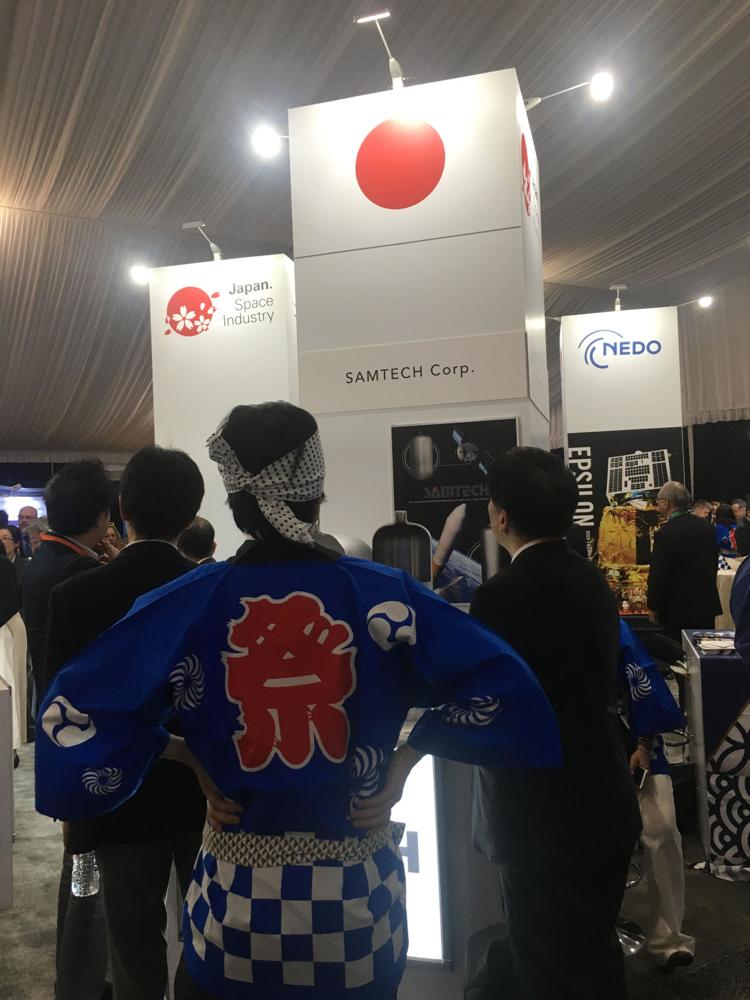 I moved on to the international exhibit hall, which, for me, embodied the magnitude of the Space Symposium. Representatives from the United Arab Emirates, Japan, Australia, Canada, Britain, Sweden, Germany, Italy and more were ready to share exciting developments and projects from their space industries. Many incorporated cultural elements: the Germans handed out fresh pretzels and the Japanese wore colorful, martial arts-style kimonos.
While it was thrilling to see space industry representatives from around the globe at the Symposium, I was honestly just as delighted to see our community on display. The Colorado Springs Chamber of Commerce and EDC and the United States Air Force Academy, among others, had set up booths and were chatting with visitors about local amenities. It's no secret Colorado Springs is on the radar for the new U.S. Space Command headquarters, and it was encouraging to see our city show up and advocate for our place in the 2019 space race. I spotted local elected officials and city and nonprofit leaders, all representing our region.
I went home exhausted from all I'd seen and learned, but grateful to have experienced this gem of an event, hosted right here in our city. If you ever get the chance to check out the Space Symposium, I highly recommend you do. Learn more at spacesymposium.org.
Hannah Maginot has lived in the Pikes Peak region for six years and enjoys exploring the many neighborhood haunts and side streets of northern Colorado Springs. Send your feedback and column ideas to hannah.maginot@pikespeaknewspapers.com.