COMMISSIONERS RECOGNIZE NATIONAL ADOPTION MONTH
El Paso County Commissioners unanimously approved a Proclamation recognizing November as National Adoption Month at their regular meeting Nov. 19, honoring adoptive families, staff and organizations supporting adoption and foster homes.
"The El Paso County Department of Human Services, with its many private, community based and non-profit partners, plays a vital role in maintaining and increasing citizen involvement in adoption so that waiting children can find stable and permanent homes," said Commissioner Cami Bremer as she read the Proclamation into the record. "It is with great thanks that we recognize all El Paso County adoptive parents and the many dedicated adoption professionals who work to connect foster children with loving families."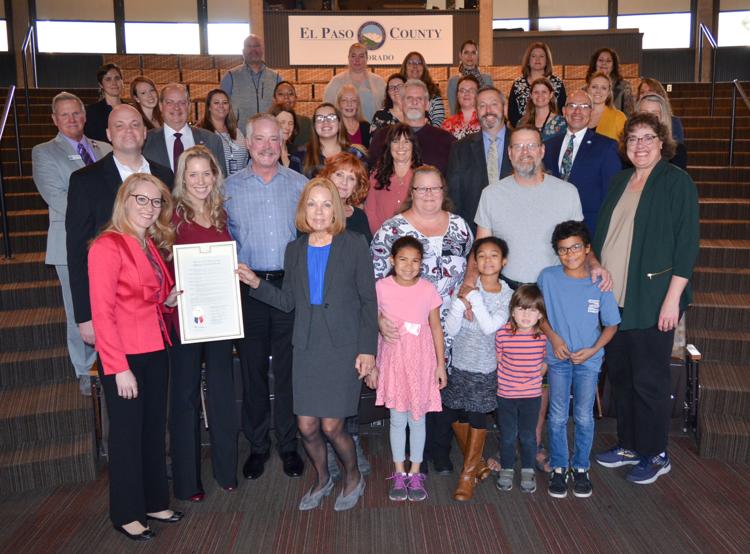 President Gerald Ford recognized National Adoption Week when he was in office. It later expanded to a month of recognition. It became a collective national effort to raise awareness in the 1990s.
"These families have opened their homes and their hearts to El Paso County children who need a place to call home," said EL Paso County Department of Human Service Executive Director Julie Krow.
Through the efforts of the El Paso County Department of Human Services (DHS) and community partners, 551 adoptions have been completed for children in foster care or kinship care over the last five years. Of those, 275 were kin or kin-like adoptions.
There is currently an active search for adoptive families for 19 El Paso County children. El Paso County staff expect to have finalized around 150 adoptions by the end of the year.
Kayla Nuss was adopted six years ago. "I've been in over 10 foster homes. I started to believe that because I was older, no one wanted me. Adoption is more than a word. It started when I walked through the door. Without adoption, I would never have had the opportunities I've had. This is forever."
VOLUNTEER SOUGHT FOR EL PASO COUNTY ROAD IMPACT FEE ADVISORY COMMITTEE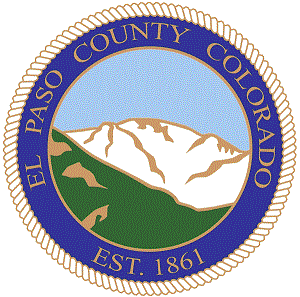 The El Paso County Board of Commissioners is seeking a volunteer to serve on the El Paso County Road Impact Fee Advisory Committee. Applications are due by Dec. 13.
The committee was created by the county's Planning and Community Development Department and Department of Public Works to provide recommendations to the commissioners on the implementation of the unincorporated county-wide road impact fee program, in compliance with local, state, and federal laws.
The committee consists of nine members. Membership is comprised of the following groups: three members of the development community, three county staff members, one representative of the Colorado Springs Housing and Building Association, and two citizens-at-large. Terms are for three years and are limited to two full consecutive terms.
The committee is seeking one development community representative to represent the development community and own property or represent a party who owns property that is subject to the fee program.
The board meets on the fourth Thursday of the month at 1:30 p.m. at the Regional Development Center, 2880 International Circle, Pikes Peak meeting room.
The volunteer application is online at bocc.bocc.elpasoco.com/volunteer.
Send completed applications to:
Board of County Commissioners
Attn: Ingrid Mobley
200 S. Cascade Ave.
Colorado Springs, CO 80903-2208
Applications may also be faxed to 719-520-6397 or emailed to volunteer@elpasoco.com.