Caboose Cobwebs: Always a good time for breakfast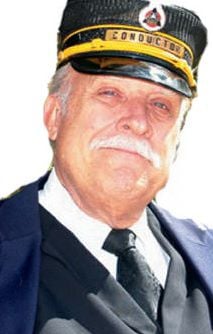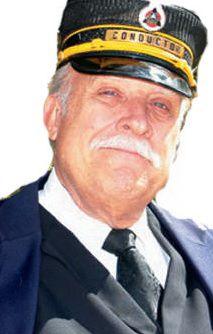 My favorite meal of the day is breakfast. I like going out and dining at a variety of local establishments. Over the years there have been some interesting changes in where I eat. Perhaps among my favorites are some you have not tried, or you also list as a favorite.
When I worked at the cog railway, at the top of the list was Uncle Sam's Pancake House, for many reasons. Some of the others who also worked on the mountain ate there, too. The engineer I worked with and I often met there.
Up here in my northwest side neighborhood, New Day Cafe is high on my list. Certain items on New Day's menu are interesting and quite tasty. I like to sit in a booth, looking out at Pikes Peak, thinking of possible columns to write. Well, a new house across Delmonico Drive from the cafe has spoiled the view, but they have some very nice pictures on the wall of the peak.
Recently, another well-known eatery moved to Garden of the Gods Road. Big Train has moved into a secluded spot, near Western Forge. It can be spotted because it is just east of Dutch Brothers Coffee. I like Big Train's food, as well as the decor, which is of course, trains! Their old location will become part of a big hotel and movie house development north of downtown.
It's not breakfast, but of railroad interest is the old depot of the Denver and Rio Grande down on Sierra Madre, formerly Giuseppe's Old Depot Restaurant. Work has started, finally, to put not one, but three, dining establishments in that building. Several years ago, they thought about opening up another Giuseppe's up north near Woodmen Road. Perhaps you will see me in one of these fine establishments, enjoying my breakfast.
E.M. "Mel" McFarland is an artist, historian and railroad enthusiast. Mel is a Pikes Peak region native and has written a handful of books and guides highlighting the area's rich history. With questions and ideas for his column, contact Mel at mcmidland@yahoo.com.