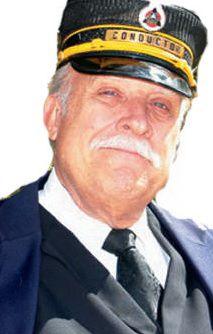 I have talked a bit about conditions that were fairly common 100 years ago. This is one of those that bothered many a wife, storekeeper, and even schoolteacher. If you look at pictures of any town you may notice along the street there are hitching posts, and maybe even water troughs. One thing you may not think of is the dust.
In bigger towns they had horse-drawn water wagons to make the streets damp. The afternoon rain helped out sometimes, except too much water and you had mud. After a good rain you might have lots of mud.
After a snowstorm you had mud, maybe with ice in it. Along the streets there might be a wooden plank sidewalk. In nice neighborhoods maybe they had rock slabs. In most areas it was grass or weeds for escape from the muddy street.
When it was dry, clouds of dust followed every traveler, coating everything around, including the person or thing causing it. Some of the yards had fences, mainly to keep animals in — or out. There were few lawns like we have today, but almost everyone had a garden out back to grow fresh vegetables, except where the ground was too rocky. Gardens were not watered by a hose, but by dishwater thrown from a pan or bucket.
Transportation around town was usually walking. If you wanted to go far you went by train. At that time there were little train stations about every five miles. I have previously mentioned Pike View station, and there was another at Edgerton — now the south end of the academy. Only those who really needed one had a horse or even a buggy. There were few "riding" horses — most were "working" horses.
In town few people had stables. There were livery stables, usually not far from the railroad station and hotels.
All this activity brings us back to the dust. On a dry day it did not take many people walking or horses going by to kick up a good deal of dust. In some old Western movies you will see cowboys wearing long "slickers" to keep the dust off.
E.M. "Mel" McFarland is an artist, historian and railroad enthusiast. He is a Pikes Peak region native and has written a handful of books and guides highlighting the area's rich history. Contact Mel at mcmidland@yahoo.com.