Caboose Cobwebs: A burial on Pikes Peak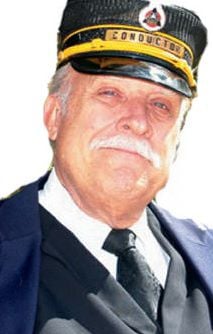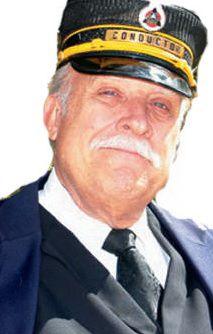 There are several unusual things that have been on the top of America's Mountain over the years, but this particular story came up again recently.
Carl Lotave was an artist who once lived in Colorado Springs, though he lived his last years in New York City. He was originally from Sweden, but had moved to Lindsborg, Kan., (a Swedish town) in the 1890s to teach painting. He had visited the Pikes Peak region to get inspiration for landscape paintings, and eventually moved to the area in 1901. He moved to New York just after World War I. During his life, Lotave painted numerous portraits of world leaders and had done murals in New Mexico's state house. When he became ill, he searched for a final resting place.
In 1924, Spencer Penrose owned the automobile road up Pikes Peak. Lotave was familiar to Penrose, and he approached the Colorado Springs entrepreneur with an idea. Lotave wanted to start a cemetery on the summit, but burial spots would be reserved for certain creative people. It would be the highest burial ground in the United States. Several others had thought of such a idea, but it was Lotave who actually got Penrose to agree to it.
The plan was for a building to be constructed near the highway summit house where memorial services would be conducted. A wall of stone from the mountain would have pockets for placement of the urns of the famous artists, writers, scientists and others. Lotave's urn containing his ashes was ready in January 1925, but official permission for the cemetery was not. In the end, it was decided that there would not be a cemetery, though there is one grave on the mountain.
Carl Lotave's marker can be found on the summit, if you know where to look. A plaque on a stone gives no clue that it is a grave marker. He is the only one buried on the top of the mountain. I have seen the ashes scattered of others who wanted to be part of the mountain, but officially, it is not allowed. I don't think his spot will be disturbed with the new summit house construction.
E.M. "Mel" McFarland is an artist, historian and railroad enthusiast. Mel is a Pikes Peak region native and has written a handful of books and guides highlighting the area's rich history. With questions and ideas for his column, contact Mel at mcmidland@yahoo.com.