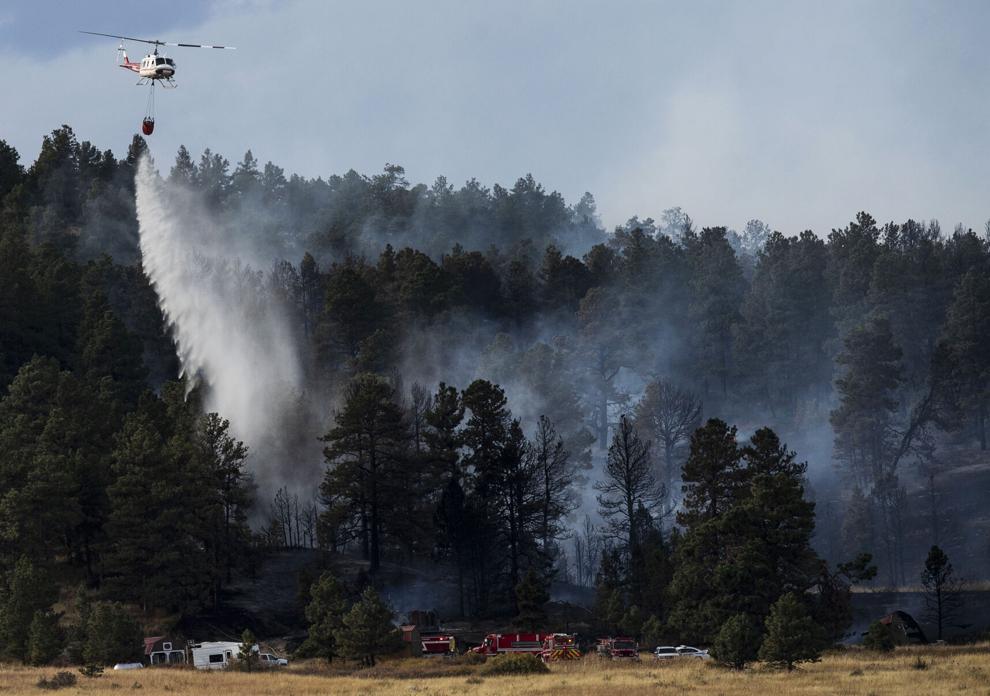 Emergency crews from multiple agencies battled a 21-acre blaze on Friday when a house fire turned into a wildfire, triggering evacuation orders for residents in northern Peyton.
Dubbed the Birdseye fire, the blaze destroyed the home in which it started, crossed over into Elbert County, and forced all residents within a 2-mile radius of the 19000 block of Birdseye View to leave their homes, according to Colorado Springs Fire Department spokesman Mike Smaldino.
Several agencies from El Paso and Elbert counties were called in to fight the flames, including fire departments from Falcon, Peyton, Calhan, and Colorado Springs, officials said. Sheriff's deputies from Elbert and El Paso counties joined forces to help with the evacuation, at times going door to door to ensure all residents in the evacuation zone had left their homes.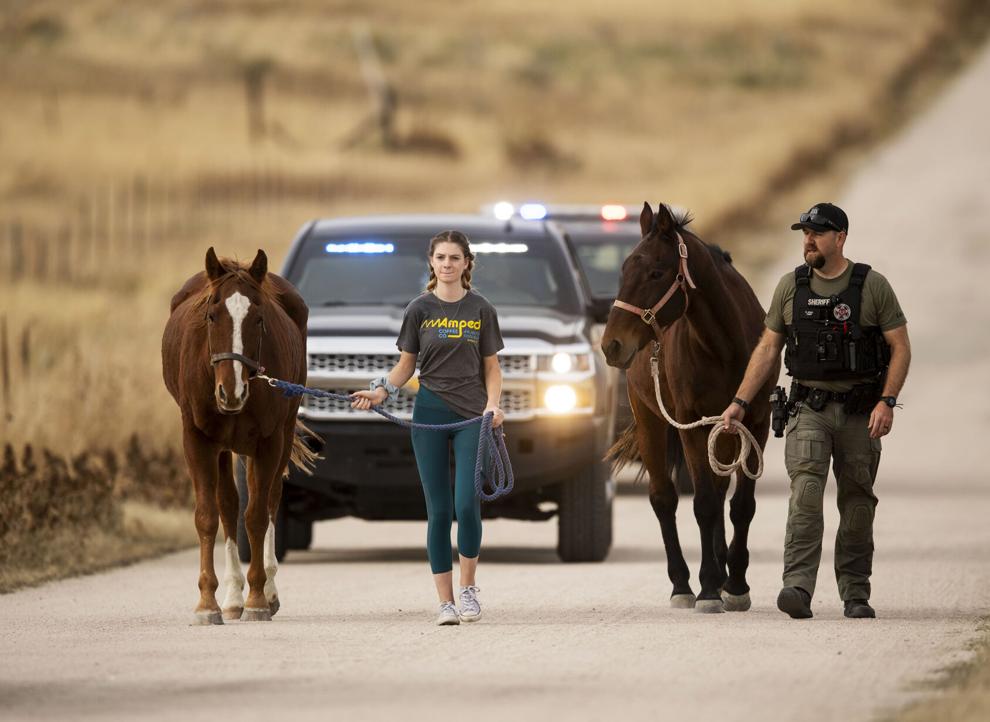 The sheriff's office said mandatory evacuations would remain overnight.
An additional 1-mile radius was designated a pre-evacuation zone, according to the El Paso County Sheriff's Office. Anyone living near the evacuation radius should be ready to leave their homes on short notice, Smaldino said.
Fire Crews are back on the line. Mandatory evacuation at the 2 mile radius still remains. Follow us for updates. #BirdeyeFire https://t.co/sjl56yuqyU pic.twitter.com/NGU1DRSTtZ

— EPCSheriff (@EPCSheriff) October 9, 2021
"In all reality, anybody that is in this area, even if you aren't just outside that 3-mile radius, it would be a good idea to at least get your stuff together," he said. "You might not be in pre-evacuation yet, but if we do have a wind shift or a significant wind event, that could change at a moment's notice."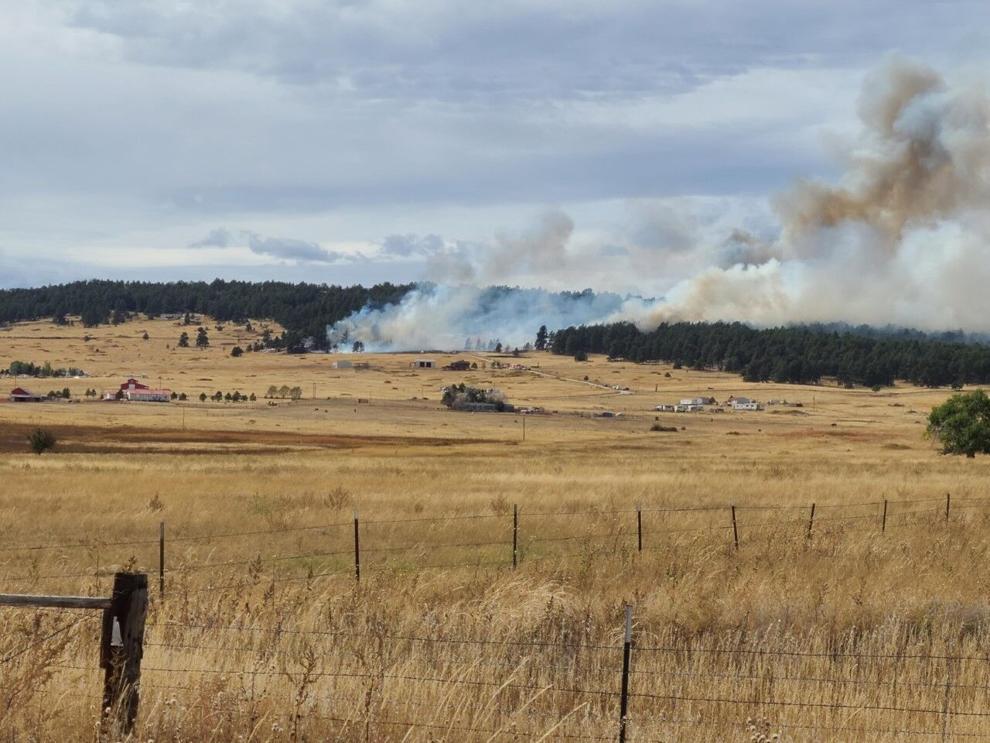 The fire was burning through treetops early Friday afternoon, but crews were eventually able to limit it to the ground, Smaldino said.
"We have a lot of brush trucks out here, and they were able to get pretty close to the fire's edge," he said.
Several helicopters performed bucket drops from above the impacted area, aiding firefighting efforts on the ground.
One firefighter sustained minor injuries but stayed on scene and continued to fight the blaze, Smaldino said. No other people or animals were reported injured.
About 10-15 structures were still classified as "threatened" early Friday evening. Fire crews were performing structure protection tactics in the immediate area of those buildings.
An evacuation center was opened up at the Patriot Learning Center on 11990 Swingline Road, officials said. The Calhan Fairgrounds was opened for evacuated animals. Smaldino said evacuees were unlikely to be able to return to their homes on Friday.
Fire crews were pulled back Friday night for safety reasons but would monitor the situation throughout the night and resume at 7 a.m. Saturday, officials said.
Winds were expected to die down Friday night through Saturday mid-day, said Cameron Simcoe, a meteorologist with the National Weather Service. They were expected to pick up Saturday around noon with gusts between 20 and 25 mph, he said.
The agency has issued a Red Flag warning indicating high fire danger for Saturday because of the high winds, low humidity and dry fuel conditions.