The Farmers' Almanac grabbed a lot of preseason headlines with its winter forecast calling for a "Polar Coaster" of a season. And many of you may feel our Colorado winter has turned out to fit that description.
If you look at Denver's snow season plotted out on a graph, it actually looks like a roller coaster ride.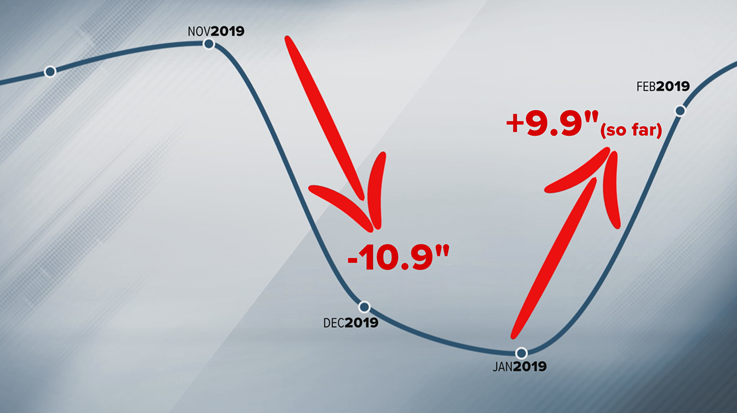 Peter Geiger is the editor of the Farmers' Almanac and he is the man that coined the term "Polar Coaster" in August, when the winter forecast was published in the 2020 edition of the book.
His message: Extreme highs and lows possible.
Click here to read the full article.