"That's not a typo," wrote Joel Gratz of OpenSnow.com, as he predicted up to 60 inches of snow to land in Colorado in upcoming days.
High-end modeling shows the possibility of even more – and it's likely to land in a spot that doesn't typically get totals over a few inches.
While Monday and Tuesday are set to be mostly dry around the Centennial State, the following days are expected to bring quite a bit of snow to Colorado, favoring the area east of the Continental Divide. While most storms tend to drop higher totals in the mountains to the west of this geographic feature, this storm is expected to favor the mountains of the Front Range extending east, closest to major cities like Denver and Colorado Springs with a chance of big totals in these metro areas.
Get the latest Gazette news updates by signing up for our newsletters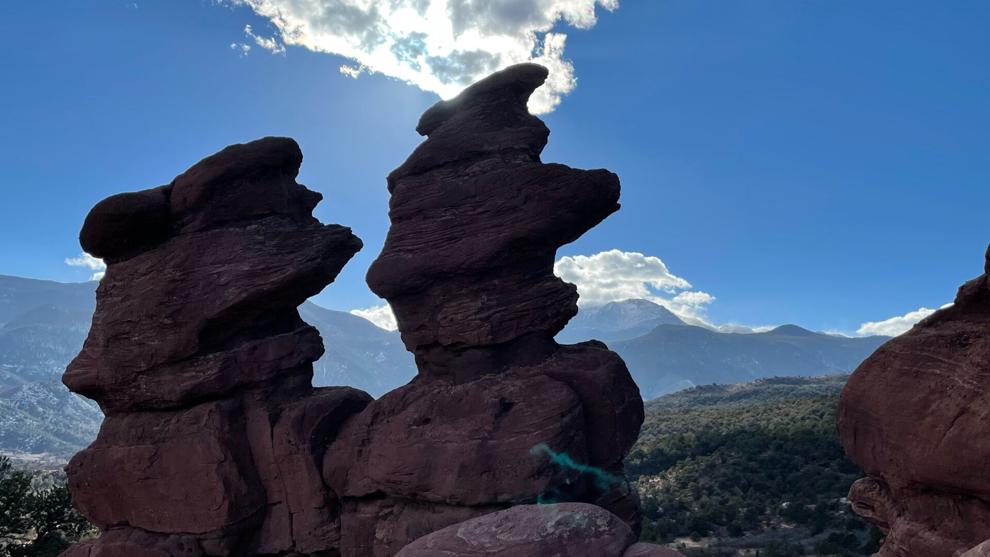 According to Joel Gratz of OpenSnow.com, the incoming winter storm is expected to be lengthy, with a first wave dropping between five to 15 inches on most western mountains between Tuesday night and Thursday, followed by another, stronger wave that is expected to pound eastern mountains and beyond with between two to up to five feet of snow through Sunday. Some modeling calls for even higher totals. See a full mapping of this storm, a breakdown of why it's happening, and resort-specific predictions on OpenSnow.com.
RELATED VIDEO:
Forecast for Colorado Springs this week
The National Weather Service is also calling for big snow potential in upcoming days. While they haven't released specific predictions yet, the have stated that snow showers around the state lasting from Tuesday night into Thursday could be followed by "a large storm system" on the Front Range and a "chance of a prolonged significant snowfall." Find up to date weather from the National Weather Service on their website.
If snow totals reach higher-end forecast predictions, this could be the most significant storm to hit the Front Range this snow season. While a recent storm dropped more than a foot in the Denver area, it would pale in comparison to possible totals that could result from this storm blowing through.
It's also expected that the Front Range fourteeners will get hammered, with more than 50 inches in a single 24-hour period possible on Pikes Peak. This will add onto fresh snow from previous days. 
While all of that winter weather might cause some travel pains, it would help boost a lower-than-median snowpack present in Colorado. Statewide, the current snow water equivalent is just 85 percent of the to-date median, still far from the median peak. With more than 98 percent of the state currently experiencing some level of drought conditions and 57 percent of the state experiencing 'extreme' drought or worse, the precipitation will likely be welcomed by many.
Here's the rest of this week's Colorado Springs forecast from the National Weather Service.
Tuesday: Mostly sunny, with a high near 67 degrees and winds between 5 to 15 mph.
Wednesday: Sunny, with a high near 52 degrees and winds between 5 to 15 mph, with gusts as high as 30 mph.
Thursday: Mostly sunny, with a high near 46 degrees. A slight chance of snow between noon and 4 p.m., then a slight chance of rain after 4 p.m. Light and variable wind between 5 to 10 mph in the morning. Chance of precipitation is 20%.
Friday: Mostly cloudy, with a high near 39 degrees and winds between 5 to 10 mph. A 50% chance of snow.