The last two months I've written that I was to lead a tour to "Virginia Dynasty" presidential locations to do historical sightseeing. We completed the tour successfully and visited Monticello (home of Jefferson), Highland (Monroe), Montpelier (Madison), and Mount Vernon (Washington). We were also able to do some exploring in Alexandria, Va.
After finishing the tour, my wife and I were further able to visit two locations near Richmond, Va. Both are associated with Thomas Jefferson: Eppington and Tuckahoe.
Some brief background. Thomas Jefferson and his wife Martha were married for about 10 years. In that time they have six children, but only two of the six survive beyond young childhood. (This still amazes me. The thought of losing one child, much less four, is devastating.) Of the two surviving daughters, one was named Maria, called Polly.
After Martha Jefferson died, Polly and her very young sister Lucy stay at Eppington with their aunt, Elizabeth Eppes, while Jefferson and the oldest daughter are in Paris where Jefferson is minister plenipotentiary to France.
When Lucy dies, Jefferson is distraught and decides he wants Polly with him and her sister in France. Polly had become close to her aunt, who was shocked that Jefferson would have 8-year-old Polly go on such a challenging trip over the Atlantic Ocean. In short, Polly, very decidedly, did not want to go. But she did go, and it turned out that the young slave who accompanied Polly to France was Sally Hemings. For details on all of this, a good book is "Jefferson's Daughters, Three Sisters, White and Black, in a Young America," by Catherine Kerrison.
Ultimately, Polly's story is tragic. After Jefferson and his two daughters leave France to come back to the United States, Polly eventually marries a cousin (Jack Eppes) and they live at Eppington. They have children, but only one, a son named Francis Eppes, survives to be an adult. Polly dies when she is 26 — when her son is too young to remember her. Jack Eppes remarries and, for some reason, never talks to his son about Polly. She was said to be very attractive but we don't know what Polly looked like as there were never any portraits done of her. The son, who lived to be 80 years old, eventually moves to Florida and helps found what in time becomes Florida State University.
It is a bit of a challenge to visit Eppington. You have to contact the Historic Sites Supervisor for Chesterfield County to come out to give you a tour. See chesterfield.gov/4673/Eppington-Plantation for details.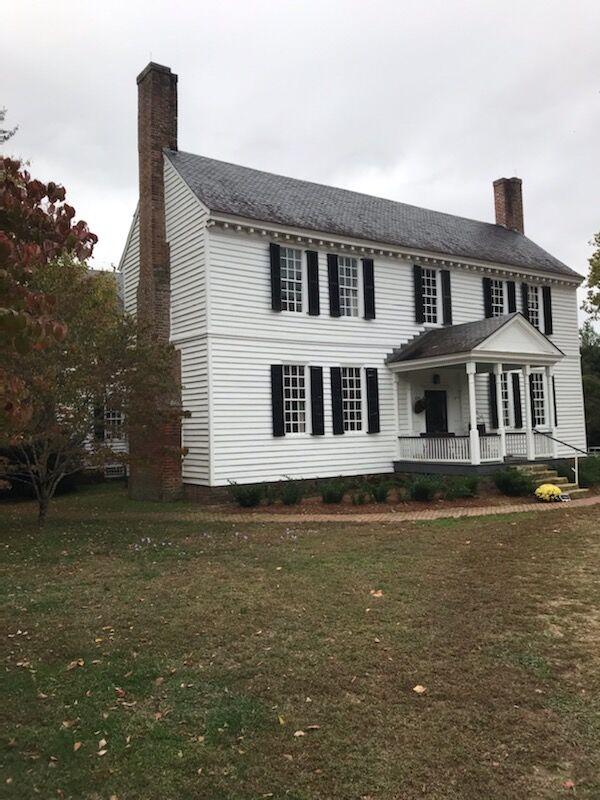 Tuckahoe, Jefferson's boyhood home and a National Historic Landmark, is also interesting. The main house was started in 1733 and completed in 1740. The grounds are open daily for self-guided tours, but as Tuckahoe is privately owned, guided tours of the house are only available on Sundays. See visithistorictuckahoe.com for specifics.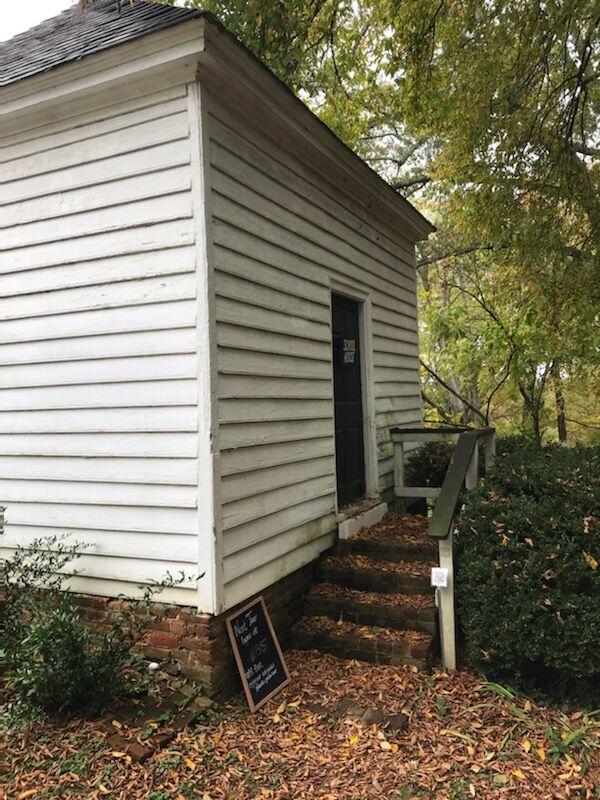 Doug McCormick is retired from the Air Force after spending 21 years as a space operator. He spent 14 years as a defense contractor supporting Air Force Space Command. He is now a tour guide and has started his own business, American History Tours LLC, specializing in taking people to see locations associated with significant American history. His email address is doug@historytoursamerica.com.