COMMERCIAL BUILDINGS FOR SALE IN DOWNTOWN MONUMENT PRESENT A COMMERCIAL RARITY
Four commercial buildings within a two-block area are for sale in downtown Monument.
"Properties coming up for sale in this two-block area are unusual in general," said Tri-Lakes Chamber of Commerce President & CEO Terri Hayes, but to have this many at one time is rare.
Their availability is striking particularly because of the attractive location — and price — of the properties, said RE/MAX Properties real estate agent Rob Rolley.
Commercial spaces themselves are desirable, but especially so in Monument thanks to the town's central location between Colorado Springs, Castle Rock and Denver, Rolley said.
A 3,680-square-foot standalone office property at 153 N. Washington St. is currently for sale at $495,000, and offers five functional office suites ranging in size from 700 to 2,500 square feet. It boasts on-site parking and easy access to I-25. There is also a leasing option available for this property.
The second, a 2,736-square-foot standalone office at 267 N. Washington St., is currently for sale at $375,000. It also offers easy access to I-25 and on-site parking.
For more information on these two properties, contact Rob Rolley at 235-7499 or via email at cowboycommercial@gmail.com.
Additionally, a 1,000-square-foot storefront building at 155 Second St. sits on a 4,356-square-foot lot and offers a patio and deck on the building's east side. It is for sale at $350,000.
Nearby, a 1,257-square-foot building at 175 Second St. sits on a 6,633-square-foot lot, includes a 430-square-foot garage space and a backyard. It is for sale at $450,000.
Both locations on Second Street are zoned for business, and have easy access to I-25 and several new residential developments.
For more information on these properties, contact Matthew Orsillo, with Kenney & Company Real Estate Services, at 287-5811, or visit 155and175secondst.com.
HOPE HYPNOTHERAPY: USING NATURAL ABILITIES TO IMPROVE LIVES
Merrillee Ellis has been on both sides of hypnotherapy: first, the patient. Now, the therapist.
She first learned of it after reading an article in the Colorado Springs Gazette a few years ago about a hypnotherapist who helped people cure their chronic pain.
Having lived in constant pain since she was 12 due to fibromyalgia, Ellis was intrigued.
Reading that article changed her life in more ways than one. She tried hypnotherapy for herself, and in one session, she was feeling better. A few more, and her pain had gone. She knew she needed to learn how to do it.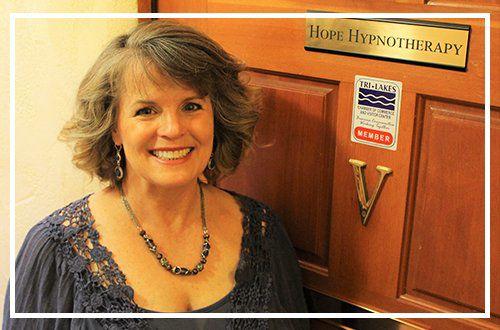 "This was something I didn't know I could do, and it was empowering to learn I could do it," Ellis said.
Today, she is no longer on medication to manage her pain, and is a registered psychotherapist celebrating a thriving hypnotherapeutic practice in Monument, Hope Hypnotherapy, which recently celebrated its year anniversary.
Ellis, who holds master's degrees in computer science and counseling, made the switch to counseling after 20 years in the software industry. After learning hypnotherapy, she combined it with her eight years of counseling experience to create a unique practice focused on using people's natural abilities to improve their lives.
Ellis sees people working through a wide range of issues and specializes in chronic pain, trauma and PTSD, and anxiety. She uses a combination of talk therapy and hypnosis to reinforce issues her patients have been working through.
"Most clients only need three to six sessions to address an issue," Ellis said.
And it's important to her people know that Hollywood doesn't get hypnosis right.
"You're using your God-given natural brain and abilities to help yourself. Never mind what you see in Hollywood. Actual hypnosis is a legitimate approach to personal and physical challenges. When you're hypnotized, you're in control and you remember everything that happens to you. … Everyone can be hypnotized; there are two criteria. One, you have to want to be, and two, you have to trust your therapist enough and have a good rapport."
Ellis offers free 30-minute hypnosis sessions, during which she describes hypnosis and hypnotizes the patient several times. This allows people the chance to experience it and understand it better, she said.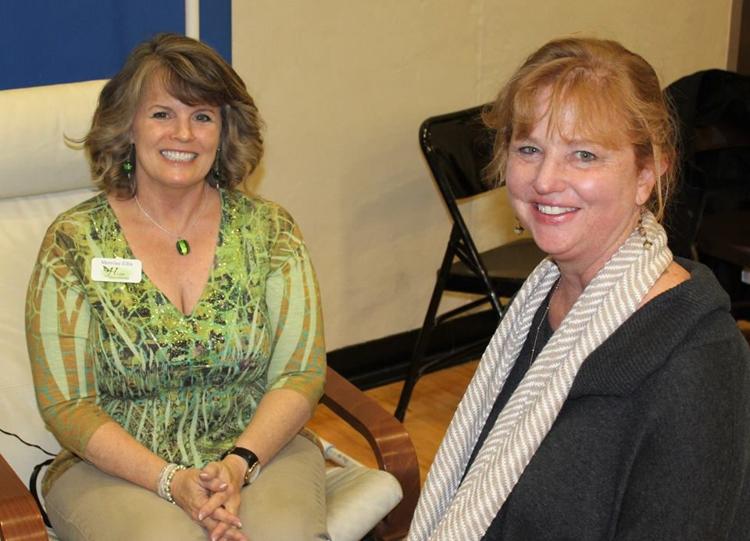 "It's amazing how much we hold inside. Hypnotherapy can help in everyday life."
Hope Hypnotherapy is located at 325 Second St., Suite V, in Monument. For more information, visit hopehypno.org. Contact Ellis by call or text at 600-3124, or via email at getwell@hopehypno.org.
-Written by Breeanna Jent