School News: You can have a positive impact on the educational experiences of Lewis-Palmer School District 38 students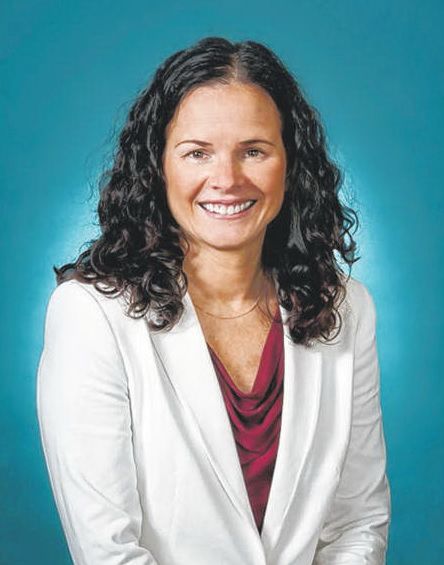 "Try not. Do, or do not. There is no try."
Nobody enjoys paying taxes, and yet, taxes support the standards of living we expect in our communities. Federal, state and local taxes subsidize the infrastructure of roads, water systems, fire, health and emergency services, and education. Upkeep and improvement of these systems are important and worthwhile investments in the future well-being of our community.
Evidently, Americans are feeling disheartened about our future. This comment stems from Pew Research Center's survey results released on March 21. Reid Wilson writes about these findings (Americans pessimistic about country's future: survey) stating, "Half (of Americans) say American children and older Americans will have a lower standard of living in the future than they do today." I believe this is partially due to the fact that communities across the country are paying less for the infrastructure. This saddens me. I take pride in the American tradition of taking care of our own and educating our populace so we can govern ourselves, cultivate a skilled workforce and generate thriving economies. In her article, "It's time for states to Invest in infrastructure," Elizabeth McNichol shares, "This pattern of neglect of infrastructure by states — the primary stewards (along with their local government partners) of the nation's infrastructure — has serious consequences for the nation's growth and quality of life as roads crumble, school buildings become obsolete and outdated facilities jeopardize public health." I believe we can impact change on this pattern of neglect by supporting measures that improve each of our lives. Yes, this means I may have to pay a few more dollars each month towards infrastructure. Yes, you may need to do this also. We need to impact positive change on the infrastructure that supports us. We need to talk about why public education matters and is a sound investment in our future.
The vast majority, approximately 90 percent, of our country's students attend public schools and this number is expected to increase (National Center for Education Statistics). Lewis-Palmer School District 38 reflects this trend. This area is growing, and our class sizes are expanding in response. We provide an excellent education to the students of this community, but we need your help to maintain this. We have cut budgets, reconfigured spaces and downsized staff. Stopgap measures are not permanent solutions.
As an educator, this topic matters deeply to me. I hope our community will educate themselves over the next few months regarding D-38 school board's plan to propose a more permanent solution to address growth in our area. This potential measure will address the area's rapid growth by providing funds to build an elementary school so that D-38 can convert Bear Creek Elementary School back to its original purpose — serving as the district's second middle school. The time for trying has passed. I believe our community's future, our students, are worthy of our "do."
Karen Brofft serves as superintendent of Lewis-Palmer School District 38. For more information on the local school district, visit lewispalmer.org.