School News: Springtime in Lewis-Palmer School District 38 brings digital, staff updates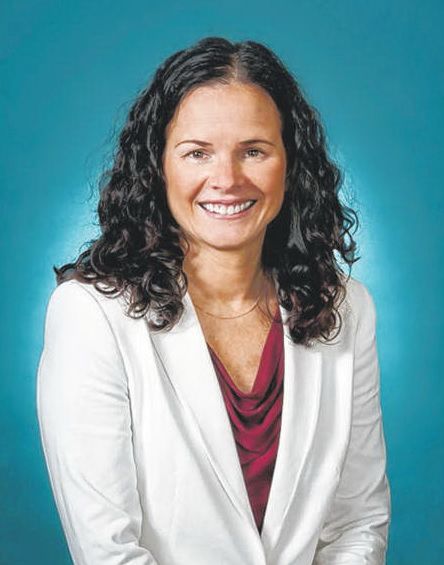 "Our nation's commitment is to provide a quality education to every child to serve the public common good. Accordingly, we must shift the paradigm to think of education funding as investments made in individual children, not in institutions or buildings."
- Betsy DeVos, United States Secretary of Education
March was a busy month. Due to the snowstorm in the middle of March, the Lewis-Palmer School District 38 superintendent interviews were rescheduled for early April. Alternative make-up snow days, which were built into our 2018-19 school calendar, for April 19 and May 10 are now regular school days.
Community members wanting to contact the D-38 Board of Education via email now have an easy means of doing so with a new email address, which reaches all of board members: schoolboard@lewispalmer.org. Additionally, the D-38 website received a facelift, providing easier navigation and mobile accessibility.
Since the school district was able to realize some savings by not replacing the assistant superintendent position, we are able to hire a Chief Financial Officer (CFO) and a new Director of Student Services. We are still looking for a CFO and hope to offer the position to a candidate in the next few weeks.
Recently, D-38 completed the hiring process for the new Director of Student Services. Krystal Rasmussen has been selected for this position. Krystal resides in Sycamore, Ill., and serves as the principal of Lynne Thigpen Elementary. Prior to her current position, she served as a high school assistant principal and a high school English teacher. Krystal has an master's degree in educational leadership, a Master's in science in curriculum and instruction and a bachelor's degree in English. In Krystal's application she stated, "Education has the ability to not only transform individual lives but also to create opportunities for systemic change."
Also of note, during the February monthly Board of Education meeting, the board approved a resolution stating their intent to pursue a bond in November 2019. This will be a single purpose bond to fund a new elementary school on the Jackson Creek site. Building a new elementary school allows Bear Creek Elementary School to be converted back to a middle school (the district will fund this conversion). Bear Creek Elementary was built as Creekside Middle School and served in this capacity between 2001-10. A second middle school in D-38 would greatly alleviate current capacity issues. Factual information about the 2019 bond and the need for it is available on the lewispalmer.org home page. This site will be updated as the details for the bond are determined in May or June.
We really are in the final stretch for the 2018-19 school year. Soon, D-38 will have a new superintendent and CFO, and seniors will graduate embarking on new adventures. In the school year cycle, this season reminds us all of why we do what we do. Preparing each student for their future is a serious responsibility, which is why D-38 carefully attends to details like those we've shared with you this month.
Karen Brofft serves as superintendent of Lewis-Palmer School District 38. For more information on the local school district, visit lewispalmer.org.