Natalie Jansky isn't going to follow the normal route, and often in her lacrosse journey, it's been blocked off completely. 
Freshman year was a mess due to COVID-19, and the next year was similar. Battling through it, the senior found a college home. Then even THAT changed. 
The obstacles aren't ones that Janksy has created at any point, but she's found a way to keep a smile through it all. If that wasn't enough, she scored 14 goals in a three-game stretch, all wins, as part of a now-seven-game win streak for Palmer Ridge to earn Peak Performer of the Week. 
The University of Indy won't get to embrace her talents and wherewithal, but the University of Tampa will happily accept her.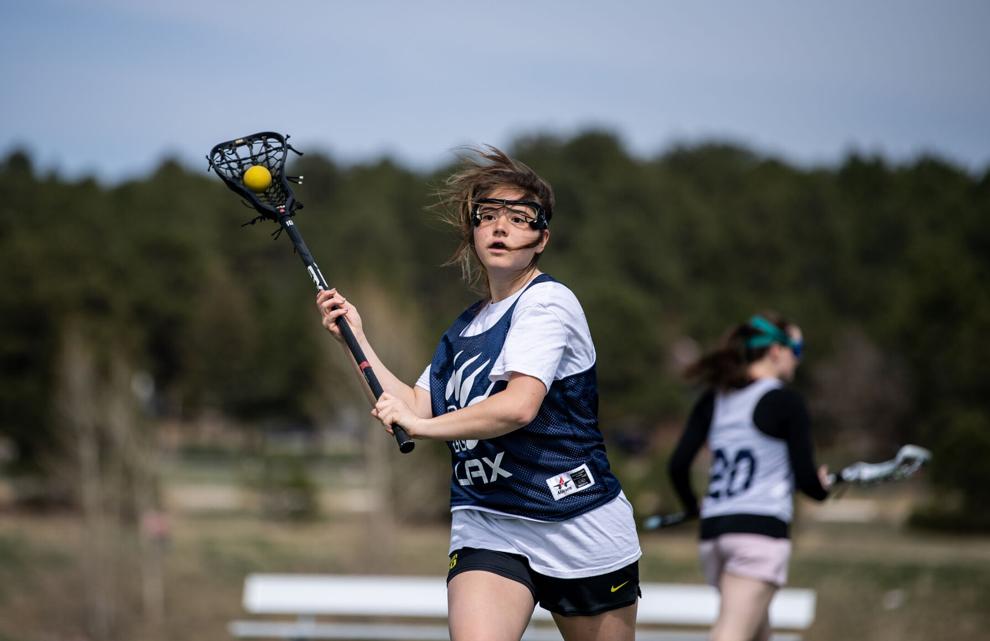 Originally, Jansky committed to Indy after the school brought home a Division II National Championship. A coaching change altered the plans and still, she found a home at a top program in an adjacent league. 
"To see her go through that process and find a school she loved, then have to change, was hard," coach Kimberly Campbell said. "It felt like it hardly fazed her though. She was still positive and found another one. I think it speaks to how tough and resilient she is."
Jansky grew up with an older brother, Garrett, who found a passion in hockey, but played lacrosse on the side. Similarly, Natalie plays for the girls' field hockey team, on top of leading the lacrosse squad. 
The goal was to get two sports on her recruiting resume, but in turn it helped her lacrosse game, especially when it comes to aggression. 
The two niche sports haven't impacted her too much in the hallways.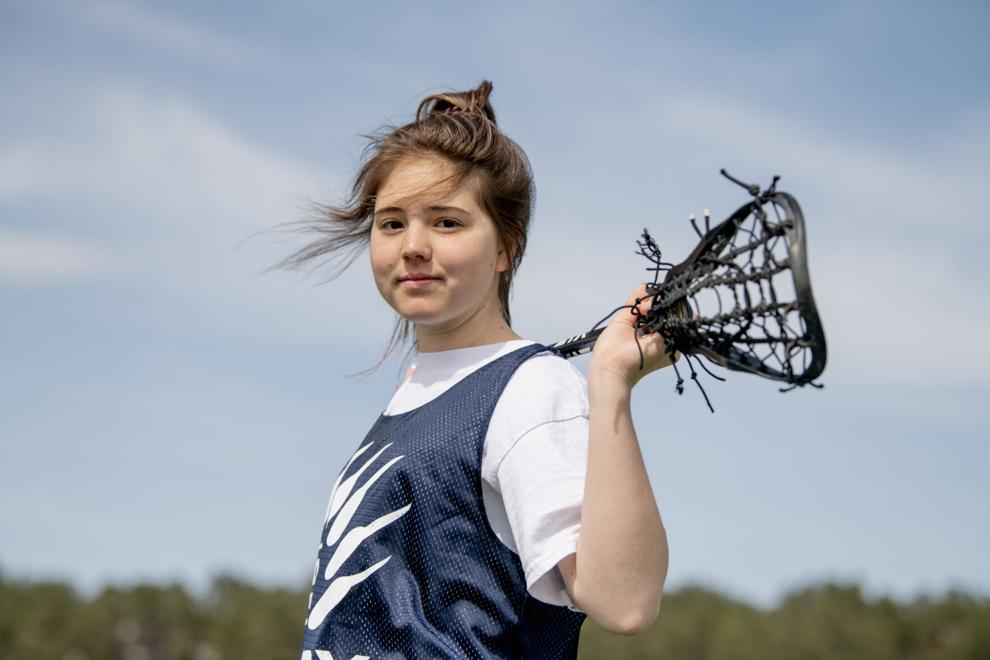 Natalie nabbed prom queen and has been a part of student council. In many ways, the attitude she brings to the field — the same positivity that helped her through recruiting — is the same one she showcases off it. 
"I got my recruitment over early so I could just enjoy this last season with my teammates," Natalie said. "It's been so nice to be able to focus on that and not have the stress of recruiting dragging me down. I can give them all I have.
"As a senior captain, I've been trying to teach and keep us all connected. I think that's starting to show up in our chemistry."   
At practice, Natalie's pick for team captain before a scrimmage to finalize practice came with both cheers and boos. The teammates who joined her celebrated, and the ones on the other side took a gulp and readied themselves before she proceeded to score multiple times in the live period.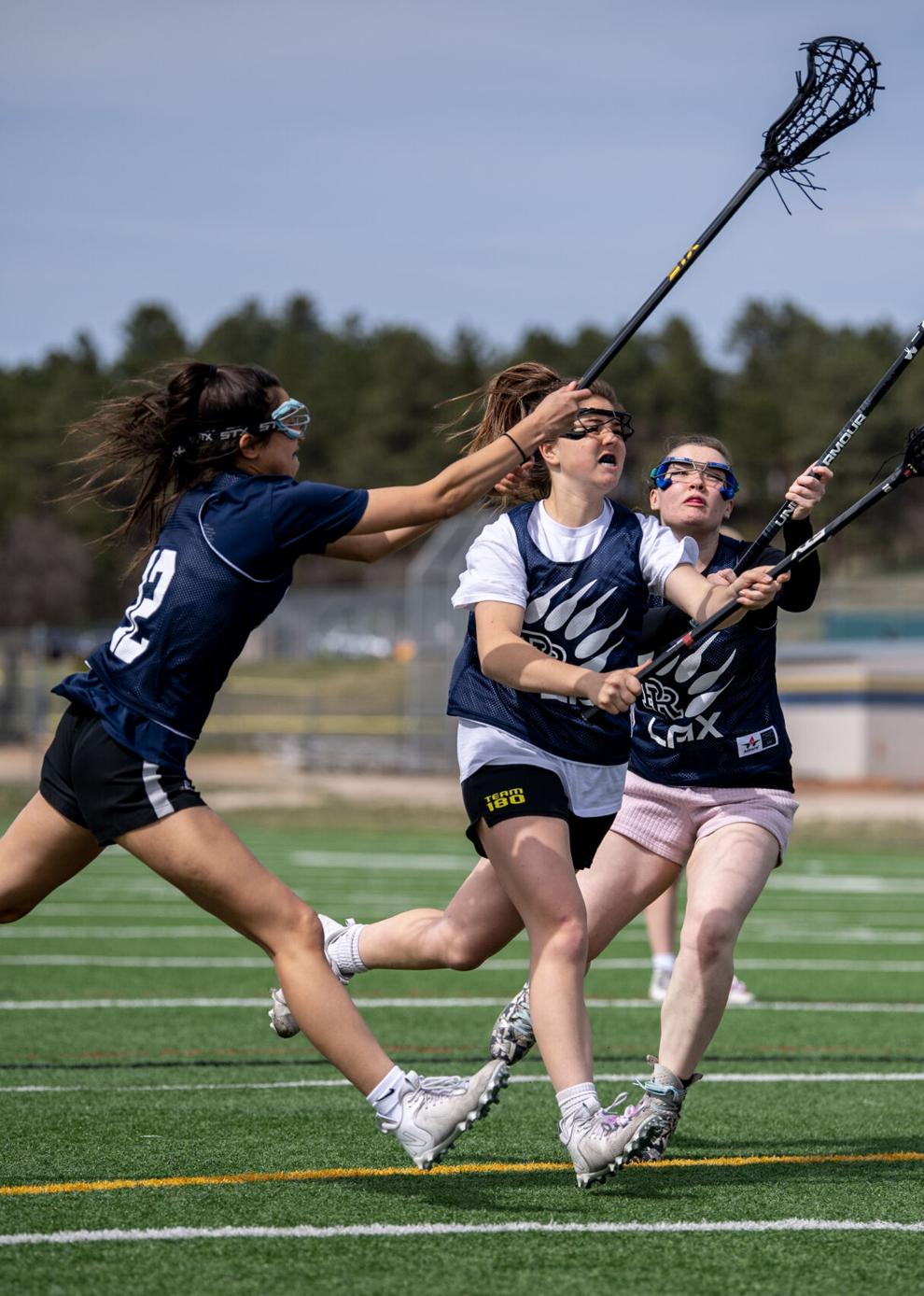 Her speed and knowledge of the game, in part, came from sprinting away from her brother as a kid. Her parents supported a mission to play college lacrosse, and her brother did his best to make sure she could handle it. 
It's one of the few challenges she ever wanted to escape from. 
Now she's off to focus on physics, with a side of lacrosse, to get through Tampa. Her priorities are in that order, despite what onlookers may think about her tenacity between two lacrosse nets and painted-on lines. 
In her wake, a whole lot of goalies scored on, a recruiting story that will live on and, hopefully, a pack of new lacrosse fiends. 
"I went into this year just really wanting all of my teammates to be successful and grow the same love that I have in the game," Natalie said. "Lacrosse is really about having fun for me, that's all it's about, and I think they've been able to, too."