"But darling! This is what wine pairings are supposed to do!" exclaimed my dinner partner, breathless in exuberance.
I knew exactly what she meant by "this." "This" was an almost ineffable sensory epiphany. "This" was bending, contorting and upsetting all my expectations of wine pairing. "This" was reconstructing something entirely grander, entirely greater. We hear constantly about "wine pairings," but to be completely candid, nothing had ever come close to "this."
This particular "this" was France's rich and sweet Sauternes, having been sommelier prescribed to accompany the poached pear that perched atop the olive oil cake adorned with candied citrus peel and sweet brie. Startlingly magnificent. It was the oft-repeated reference to Pixar's "Ratatouille" film, where Remy has his synesthetic experience paring cheese and strawberries: "Each flavor was totally unique. But combine one flavor with another, and something new was created."
Something new is created when food and wine are expertly harmonized in a type of matrimonial dance that leaves the diner a passive bystander incapable of anything but awestruck wonderment, questioning, "What the bleep just happened?"
Europeans are the ones always pairing drink with food. This is not a cliché; it's a fact. Whether it's as simple as chips with your G'n'T, or as fantastical as that Sauternes with the poached pear. Either way, a drink is known to necessitate a friendly food pairing. Yet, oddly, not so in the States.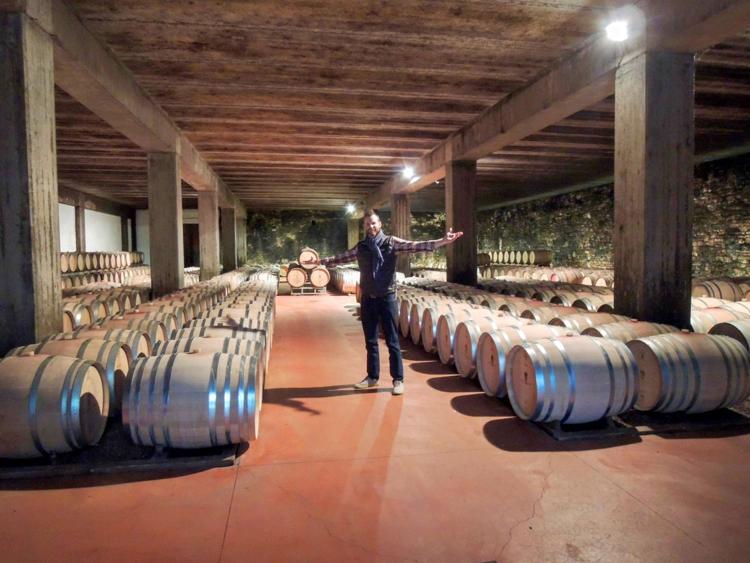 We Americans all do it. Open a bottle of wine, a beer, mix a cocktail, sit, sip if you're pensive, gulp if you're stressed, perhaps chat, perhaps not, whatever … drink in hand with no food in sight or mind. This is extremely foreign in Europe, particularly Spain and Italy, where you can't sit down at a café and order an alcoholic drink without it coming accompanied by something to nibble on, often gratis. But, sadly, we ain't in Europe.
Nonetheless, turning local, there is a restaurant in downtown Colorado Springs were it may be surmised that the staff understand perfectly this marital bliss of food adjoined to wine. Offering a tasting menu exclusively, the restaurant's culinary journey has been curated to steer patrons along a path that has been carefully chosen for them. There is no à la carte alternative, no deviating to bushwhack or carve off-piste. There is the chef and his menu. Oh, yeah, and he staffs a sommelier.
For the relative pittance of $23, the tasting menu will be paired with a selection of wines — wines that have been adroitly betrothed to each course, wines from around the world that exemplify each bite in the aforementioned harmony where angels can be heard singing from on high, galvanized merely by wine's ability to make of food what food cannot make of itself.
"But darling! This is what wine pairings are supposed to do!" And I knew exactly what she meant.