MONUMENT • Thanks to volunteers from the Tri-Lakes community, Monument Lake was the benefit of a public art project completed during Arts Month in October.
Monument artist Lawson Barney was enlisted to design and manage a special volunteer commission to create a mural along the parking-lot wall at Monument Lake. During a community mural painting event at the Monument SkatePark, Barney met some of the town staff and they remained in touch.
Over the summer, those from town hall reached out to Barney, whose mural work can also be found at St. Peter Catholic Church in Monument, to head a similar community mural project for Monument Lake. Lawson promoted the event from his Instagram profile and distributed flyers designed by the Town of Monument to attract volunteers for the project.
"I had to work out a clear design and process to make it easy and enjoyable for everyone that attended," Barney said. "I went with a very simple color palette — only three colors — and a simplified design of the Front Range from Cheyenne Mountain to Mt. Herman."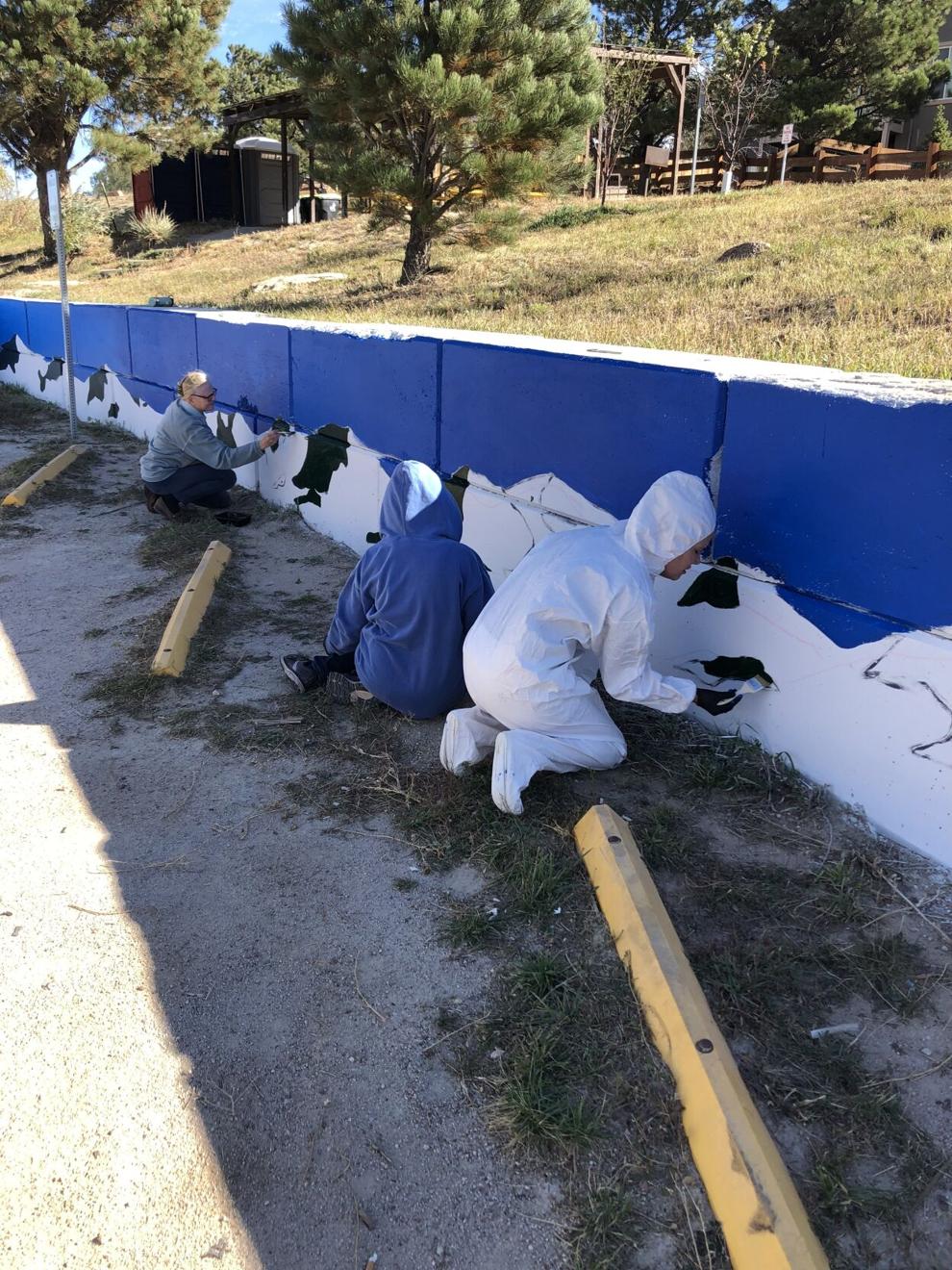 The day before volunteers arrived to get started, Barney went to the lake and painted the mural's outline, marking each shape with the correct color.
"It was essentially a 1,000-square foot Paint-by-Numbers," he said. "Everyone who helped out did a wonderful job. I couldn't be happier with how it turned out."
Barney feels the mural now adds a "bright pop of color" along the parking line at the lake, and can also be seen clearly from the opposite shore. He is also excited about the painting's accurate depiction of the Front Range.
"If you're familiar with the Front Range, you can identify them and maybe pick a parking spot next to your favorite mountain," Barney said.
The artist said he chose summery colors to complement the experience of visiting the lake on a hot summer day and add warmth and color for those who visit it during the fall and winter. He said this is one of the reasons public art is important.
"It inspires people and makes areas feel more welcoming and interesting," Barney said. "Everyone who helped out had an opportunity to put their name on the mural. It helps bring a larger sense of community to the lake and hopefully helps people realize that we're fortunate to have access to an area like that so close to home. That there are things they can do to contribute to making it a happy memorable place for all of us."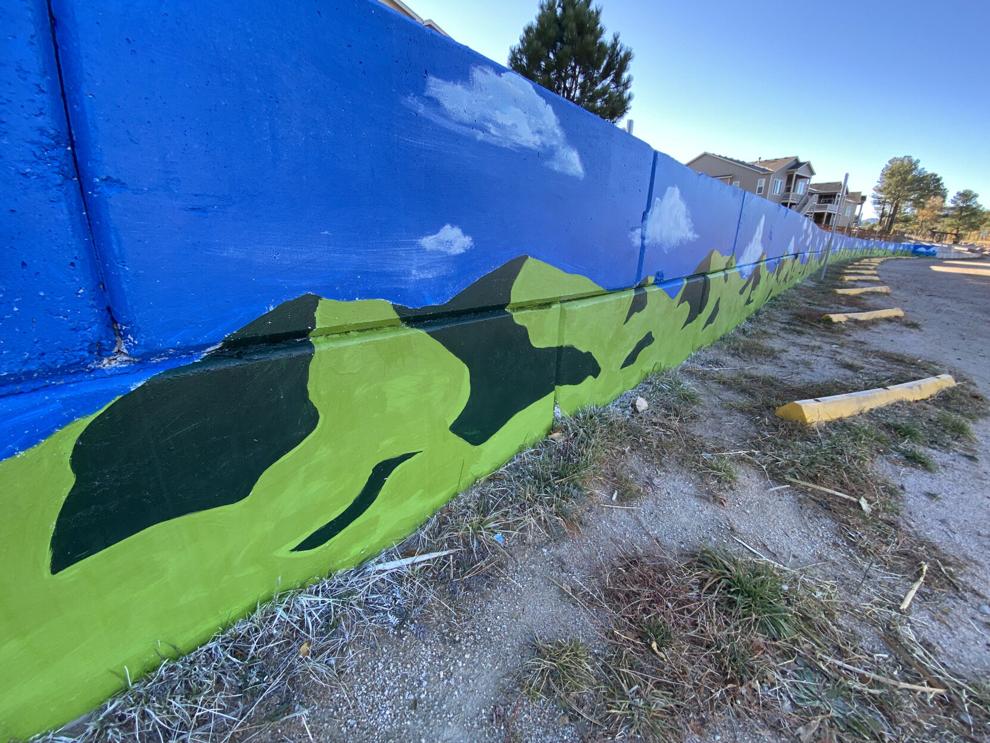 Barney said there are opportunities for more projects like the mural at Monument Lake, and invites anyone who has an idea they would like to see happen to better the community to reach out to him or the Town of Monument.
"You never know. You could have a hand in the next piece of public art," he said.