Every night at sundown, 17-year-old Ryan Lewis steps outside his Monument home and emits melancholy notes from his Great Highland bagpipe. The music drifts for a mile or so across the foothills.
Karen Fernand, who has heard Ryan's sunset serenade, says his performance gives her goosebumps. "The first time we heard him play, it was like, 'Wow, that's just awesome,'" she said. "He's a very gifted, talented young man."
Preceding Ryan's personal recital, neighbors participate in the 8 p.m. howl that has become a popular custom during the coronavirus pandemic. Then, Ryan, clad in a McLean tartan kilt in his family's colors of forest green and dark blue, lets the soothing sounds flow.
"Amazing Grace," "Nearer My God To Thee," "Come Thou Font of Every Blessing" and Ryan's original songs float fragrantly over the valley of about 60 homes in northern El Paso County.
"People say they're happy they have a neighbor who plays the pipes at the end of every day," Ryan said. "They tell me my playing helps them feel better and think that the next day is going to come and be better."
Hope, comfort and inspiration are the goals of the #SunsetSolidarity movement, a worldwide call for bagpipers everywhere to unite at dusk by playing individually in their communities during the unsettling coronavirus times.
After seeing a social media post about the trending activity, Ryan immediately wanted to join, said his mother, Lisa Lewis. "He felt it was one way he could help inspire our neighbors and remind them we're aware of you and the first responders and others on the front lines," she said.
According to historical accounts, Scottish pipers would play while marching their troops into battle, turning the bagpipes into both a musical instrument and a weapon of war.
"Right now, we're in a great battle with this virus, and this is one way to inspire and promote courage throughout this time," said Ryan's mom, who works in the health care industry.
A love of history and interest in family genealogy inspired Ryan to basically teach himself how to play the bagpipe. His family has both Scottish and Irish roots, and he said he wanted to do something to connect with his heritage.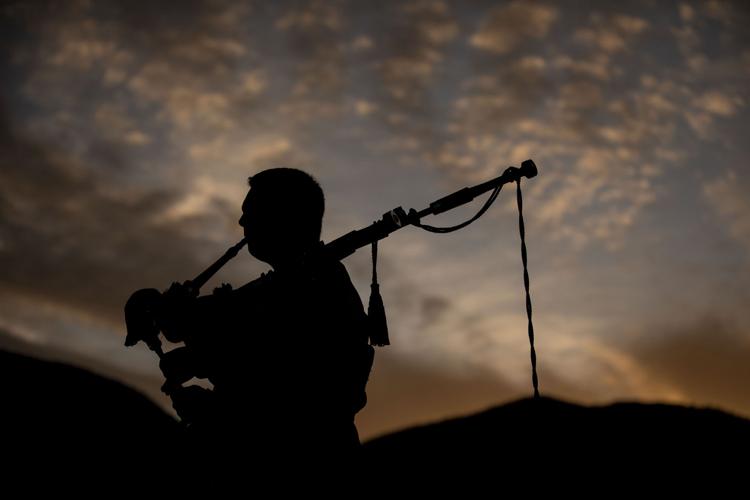 He started learning the basics about a year ago, first on a tin whistle, then on a set of bellows-driven small pipes.
After Ryan's parents were sure he was committed to playing, they bought him the Great Highland bagpipe directly from Scotland for Christmas, and his first public appearance was at a holiday show at Lewis-Palmer High School, where he is a junior.
It was fun, Ryan said. "The pipes are my way of showing support to people going through these hard times and some fighting for their lives," he said.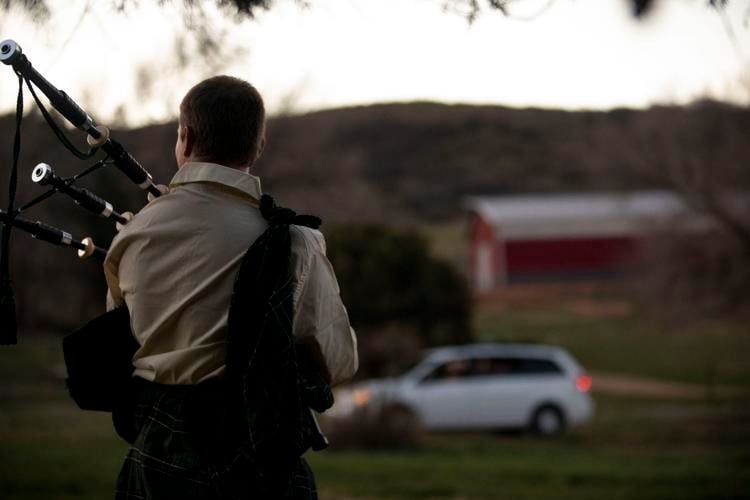 Ryan has a YouTube channel, under The High-plains Piper, and also promotes his music on Instagram.
Contact the writer: 476-1656