A federal magistrate judge has recommended against tossing out a $10 million federal lawsuit, contending public officials falsely arrested a former commander in the El Paso County Sheriff's Office, Juan San Agustin, as retaliation after he alleged they botched an investigation into the slaying of Colorado prison chief Tom Clements.
In an order issued Aug. 28 U.S. Magistrate Judge Michael Hegarty said claims in the lawsuit of malicious prosecution and conspiracy against Ralph Gagliardi, an agent with the Colorado Bureau of Investigation, should go forward.
Hegarty said immunity from liability granted to law enforcement officers, prosecutors and witnesses warranted dismissal of claims against all the other public officials the lawsuit named as defendants, including El Paso County District Attorney Dan May, Arapahoe District Attorney George Brauchler and El Paso County Sheriff Bill Elder.
The lawsuit revolves around the prosecution of San Agustin, who claims that his 2016 corruption arrest alongside ex-Sheriff Terry Maketa and ex-Undersheriff Paula Presley was fueled by a conspiracy.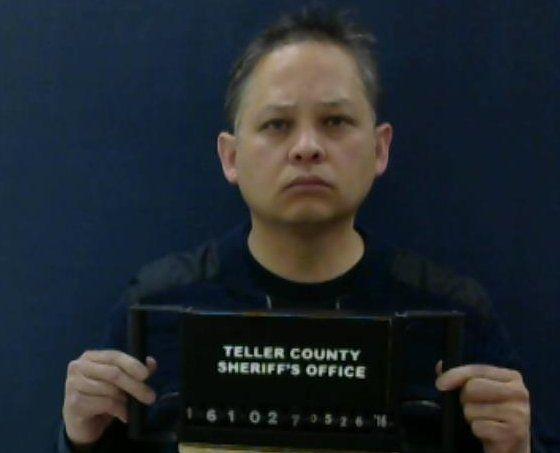 San Agustin claims that prosecutors and investigators ignored evidence of his innocence and presented false testimony before the grand jury that issued an indictment against him.
The lawsuit stated that San Agustin was targeted for publicly criticizing El Paso County District Attorney Dan May for not indicting potential co-conspirators in the March 19, 2013 killing of Clements at his Monument home by 211 Crew member Evan Ebel. Ebel later died in a Texas shootout.
Prosecutors later dismissed the charges against San Agustin after jurors would not convict Maketa.
In his order, Hegarty, the magistrate, said San Agustin stated a plausible claim that Gagliardi conspired with others to maliciously prosecute San Agustin.
The lawsuit contends Gagliardi was aware of key card data that revealed San Agustin had left the building before the meeting.