The setting is Truvy's Beauty Shop in a small town in Louisiana. A play with a Southern beat, "Steel Magnolias" is about resilience, mother-daughter relationships and strength shared by women.
Presented next month at Palmer Lake Town Hall by Funky Little Theater Co., "Steel Magnolias" is drama that plays on the irony of the gracious Southern Belle with a fortitude of steel.
"This show is near and dear to my heart," said Chris Medina, founder of the Colorado Springs-based theater company, who directs the play. "It's a special piece for a lot of people, both personally and familially."
Many in the audience will be familiar with the 1987 movie of the same name. But the play came first. "The play is nostalgic and bittersweet," Medina said.
Susan Hollis plays Ouiser Boudreaux, one of the strong women featured in the story. "Oiser is a survivor of two terrible marriages and three of the most ungrateful children you ever did see," Hollis said.
Hollis loves the role, reveres her character's strength throughout the play.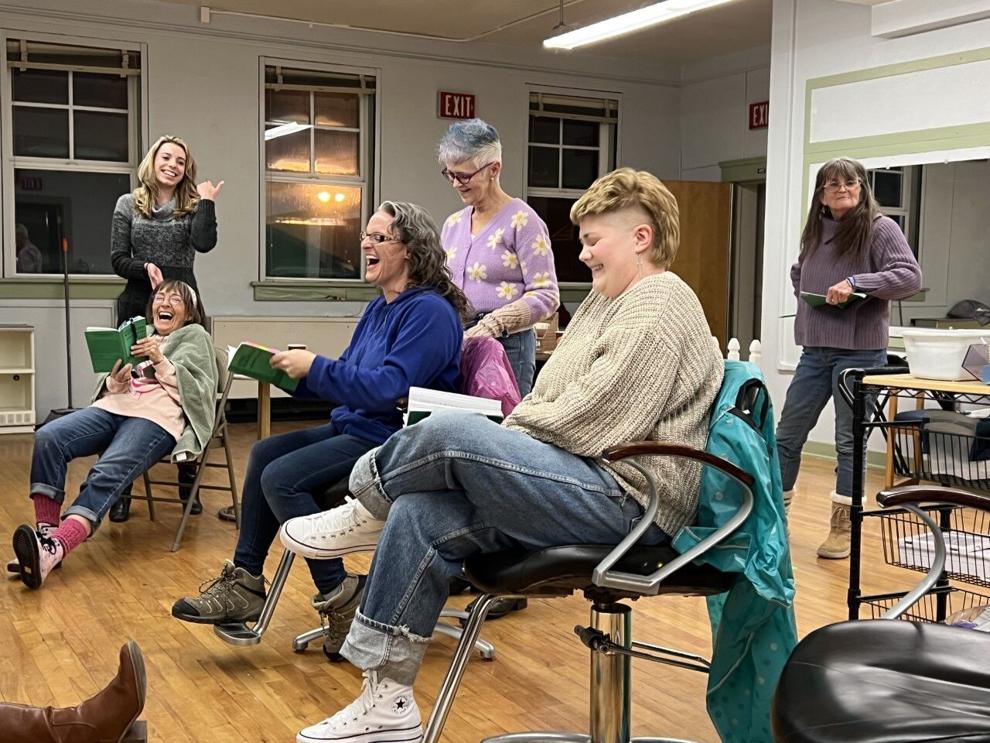 "She is a curmudgeon but inside that crusty exterior she's got a heart," Hollis said. "She loves her friends, and they love her. There's a deep love and a bond there because they've all been through difficult things together."
Yet there are some emotional bruises. "Ouiser says 'the only reason people are nice to me is that I have more money than God,'" Hollis said. "She protects herself but does not hold back; if she has something to say, she says it. And I love that about her."
Ouiser's close friend M'Lynn's daughter, Shelby, is among the six women who regularly visit the beauty shop. "She has her health challenges, and everyone knows how to respond to them. We've all seen her grow up."
The play is tragic and, at times, humorous. The playwright, Robert Harling, wrote the play based on the life of his sister.
"For me, the main thing is that tragedy did happen to somebody in real life," Medina said.
The experience of watching a play rather than a movie is personal. "With theater, you get to live in this environment and have this experience," Medina said. "I think to be completely engaged and engrossed in something is probably becoming a lost art."
In addition to Hollis, the cast includes Teri McClintock, Eleanor Jones, Ivy Patterson, Nancy Holaday and Cara Pearce.
"It's such great show, I love it and love bringing it to light; it's an opportunity for people to make time to be with each other," Medina said. "I recognize that there are other theater companies up here but I think we are unique in the kinds of theater we do."
"Steel Magnolias" performances are 7 p.m. March 3-4, with 2 p.m. shows on March 4-5, at Palmer Lake Town Hall, 42 Valley Crescent St. Tickets for the 90-minute show are $21 and available at funkylittletheater.org.