PUBLIC HEALTH ENCOURAGING RADON HOME TESTING
El Paso County has been designated as an area with high radon potential, according to the Environmental Protection Agency. As radon is the second leading cause of lung cancer in the United States, El Paso County Public Health is encouraging residents to test their homes for radon this month, National Radon Action Month.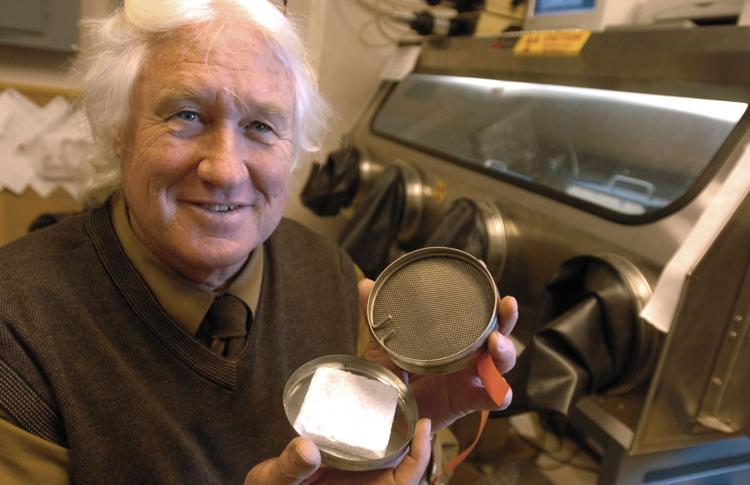 Radon, a radioactive gas that can't be seen, smelled or tasted, results from the natural breakdown of uranium found in soils, rock and water. Radon in Colorado is generated by the radioactive decay of radium, which is present in uranium-bearing soils found throughout the Rocky Mountains and the eastern plains. All homes, regardless of construction type or style, can have elevated radon levels.
Radon is the second leading cause of lung cancer in the nation, according to the U.S. Surgeon General. Because radon is invisible and odorless, the only way to know if your home has a high level of radon is to test. Test kits are available at home improvement stores and are generally inexpensive to purchase. Make sure to look for kits that are marked "certified by the National Radon Proficiency Program."
El Paso County Public Health Environmental Health Program Manager Marla Luckey said, "Homes test high for radon consistently throughout the county, and the only way to know if your home has a high level is to test. A short-term test is very easy to use and is best completed during the winter months, when windows and doors are generally closed."
There are several proven methods to reduce radon in your home. For more information, the EPA recommends the following resources: National Radon Proficiency Program at nrpp.info and National Radon Safety Board at nrsb.org.
For more information about radon testing, call 719-578-3199 and select option 3, or visit elpasocountyhealth.org.
SHERIFF'S OFFICE RELEASES 2019 STATISTICS ON ILLEGAL, BLACK MARKET MARIJUANA ENFORCEMENT EFFORTS
The El Paso County Sheriff's Office last week released information on its enforcement of efforts to combat illegal and black-market marijuana dealings.
On Jan. 1, 2018, House Bill 17-1220, concerning measures to stop diversion of legal marijuana to the illegal market, was enacted into law. Since then, the Sheriff's Office has conducted enforcement with partners the Metro Vice Narcotics Intelligence Unit and the Drug Enforcement Administration. El Paso County Sheriff Bill Elder has said that one of his top priorities is to eradicate black market marijuana and the illegal marijuana grows in the county.
The Sheriff's Office 2019 enforcement efforts from Jan. 1-Dec. 31 are:
• 79 search warrants
• 86 knock and talks
• 5,938 plants seized (a street value of more than $5.9 million, at $1,000 per plant)
• 1,205 pounds of processed marijuana seized (a street value of $4,217,500 at $3,500 per pound)
• $152,712 in cash seized
• 27 arrests
• 23 guns
The Sheriff's Office will continue its efforts to aggressively go after those who are involved in the black-market marijuana and illegal marijuana grow business, according to a statement from the agency.