D-38 partners with other districts to form business and education alliance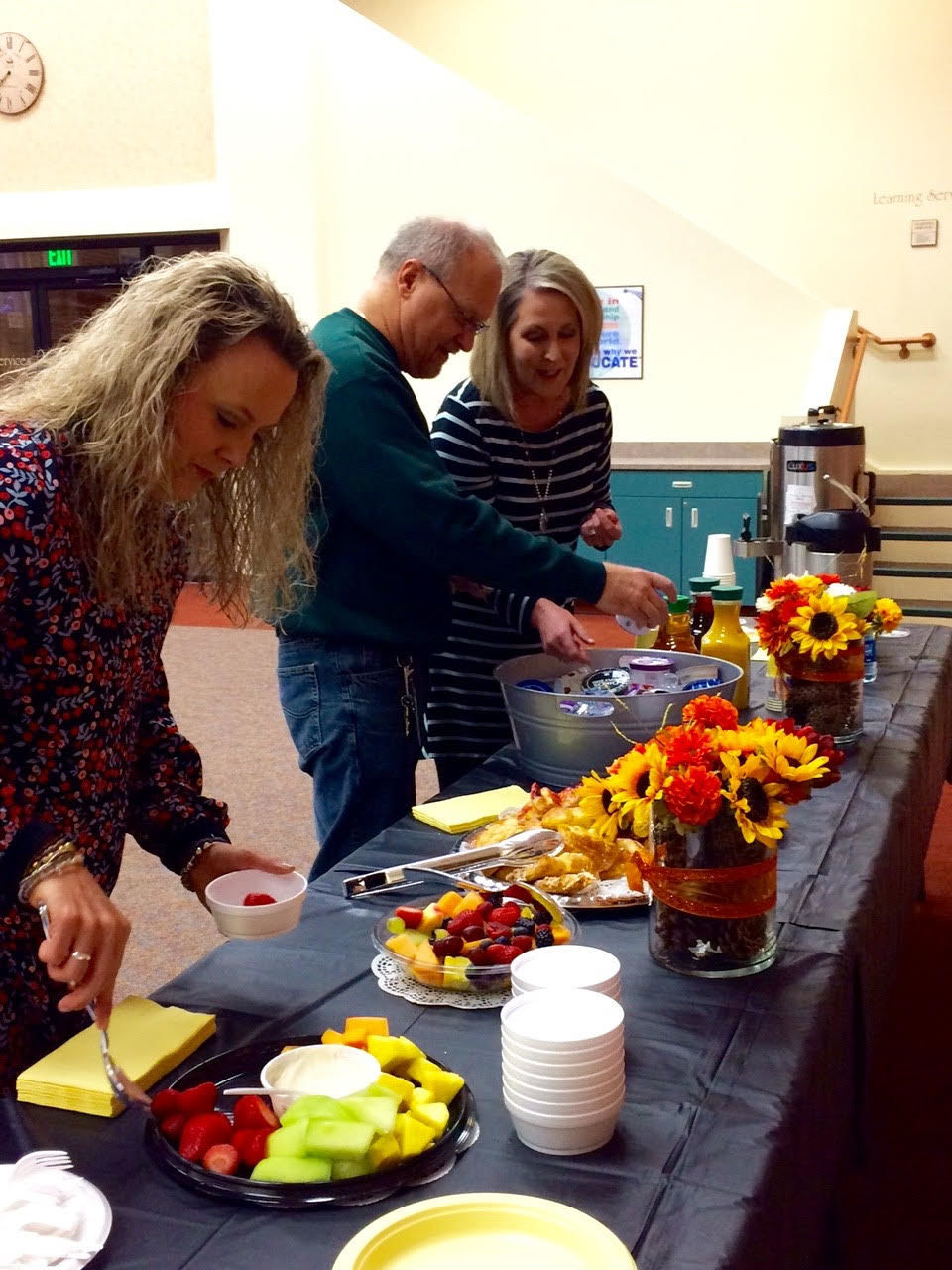 At the second school district business advisory council meeting of the year, Dr. Lori Benton, Director of Learning Services for D-38, spoke on the four major workplace shortages we are experiencing in the Pikes Peak region and how a new initiative between school districts can provide for workplace development. Employers and students can benefit from quality career and technical education (CTE), she said.
The four areas in our region that especially need qualified job candidates are healthcare, cybersecurity, advanced manufacturing and skilled trades — where there is a "massive deficit," Benton said.
She mentioned a national headquarters for cybersecurity in Colorado Springs, with offices located in an unmarked building.
Benton said in today's world, many don't need a college degree to get a good-paying job, they need instead, "the right certifications."
A Brookings report defines the tech industry, or advanced manufacturing, as characterized by its involvement with technology research and development (R&D) and STEM (science, technology, engineering, and math) and encompassing 50 industries ranging from manufacturing to energy industries and high-tech services.
D-38 has joined with 10 other area school districts to form a consortium and "maximize our network" Benton told the group, forming the Pikes Peak Business and Education Alliance (PPBEA) in hopes to fill some of those gaps in the workforce with the right individuals.
"In the past we kind of had our district boundaries," Benton said. "This breaks down the concept of boundaries of districts."
Students wishing to job shadow, apply for internships, set up site visits or engage in mentorships can access the PPBEA/D49 online portal, Workplace Learning Marketplace. Community members can also fill out a business interest form there.
Pinpointing and experiencing via trial-and-error where one's talents and interests lie is a goal of the, "fledgling initiative connecting K-12 workforce development in the Pikes Peak region," reads a notice under the "Business Champions" icon Business page on the site.
Benton said work-based learning is now a Colorado statute that D-38 was "offering anyway." Colorado's "work-based learning continuum" stated outcomes include "skilled talent for business (and) meaningful careers for students and job seekers."
She asked those present to help "connect the pathway" for students — meaning have professionals share how they got to where they currently are — declaring that most people didn't follow a linear path.
"Learning what you did and did not want to do," was part of the process, she said.
Haley Chapin, executive director of nonprofit Tri-Lakes Cares, asked if there was a best time frame for offering opportunities for students. Benton said they could work with organizations to customize any time of year.
School board member Chris Taylor asked if there were age requirements for the students' participation. Benton said no, they "can work with anyone interested." And students are "on our workers' comp insurance for job shadowing."
Marissa Shoback shared about the D-38 digital communications internship, applications for which are accepted by Oct. 29.
The communications department wants to "expand our capacities (and) bring on students with skills, for them to contribute, and they'll benefit as well."
She talked about that the D-49 online marketplace simulates an application process for students and told the group that "we'll help prepare students in areas "we hear from employers (are) lacking." These included "how to behave responsibly, professionally and market yourself." The result being deepening community connections for mutual benefit, she said.
The meeting concluded with remarks from Superintendent Karen Brofft regarding the upcoming Bond/MLO/Amendment 73. Also on the agenda was compiling a list of area, "business people interested in speaking to students in classrooms."
Upcoming BAC meetings are set for 7:30 a.m. Feb. 13 and March 13, 2019.