TRACTOR SUPPLY'S SPRING PAPER CLOVER PROGRAM PROVIDES LEADERSHIP OPPORTUNITIES FOR 4-H YOUTHS
Tractor Supply Company, in partnership with National 4-H Council, is gearing up for its Spring Paper Clover event, a semi-annual fundraising campaign that provides millions of dollars in scholarships for 4-H youths. Donations from the program provide opportunities for youths to attend enriching camps, conferences and other developmental programs across the country.
Through Sunday, Tractor Supply customers and team members can participate in the Paper Clover fundraiser by purchasing a paper clover for a donation during checkout at stores nationwide or by making a purchase online at TractorSupply.com.
Now in its ninth year, the partnership between Tractor Supply and 4-H has generated more than $12 million in essential funding. This past fall's initiative raised nearly $2 million, impacting more than 14,000 students.
4-H clubs are encouraged to contact a Tractor Supply store to participate during the in-store fundraiser. Those who participate with their local store are eligible to win a $100 Tractor Supply gift card through the Paper Clover Participation Sweepstakes. For more information on Paper Clover or how to enter the sweepstakes, visit TractorSupply.com/4h.
17 CITIZENS SWORN IN AS NEW CASA VOLUNTEERS
CASA of the Pikes Peak Region swore in 17 volunteers as officers of the court by Judge William Bain at the El Paso County Combined Courts late last month.
Twelve of the 17 new volunteers were sworn in as Court Appointed Special Advocates and they will now begin the work of advocating for children in the court system after being removed from their homes due to abuse, neglect or domestic violence.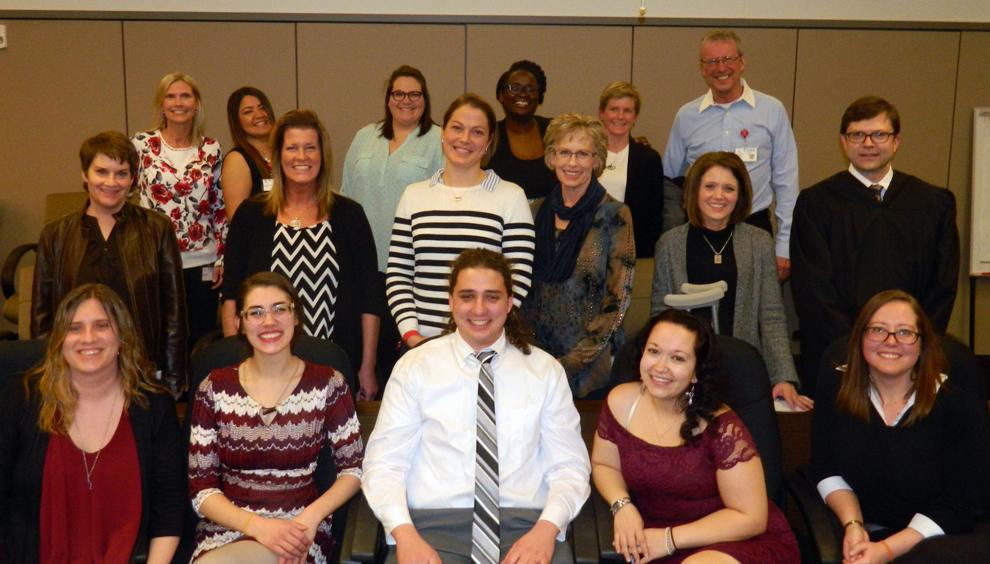 The remaining five new volunteers were sworn in as Supervised Exchange and Parenting Time Facilitators. These individuals will ensure a safe environment for children to develop and maintain healthy relationships with non-custodial parents when there is a court order in place for supervised visitation.
Last year, CASA volunteers served 710 children in the Pikes Peak Region. However, there were at least 200 children that CASA could not advocate for due to a shortage of volunteers. These new volunteers will help CASA as it continues to strive to serve all of the children in need in the Pikes Peak Region by the year 2020.
The new volunteers are: Angie Angus, Jessica Erling, Alisha Gonzalez, Elizabeth Hatch, Britney Hines, Trudi Jackson, Steven Keefer, Rosa Regalado, Tracy Sellars, Keema Wilkinson, Germaine Woessner, Shari Young, Kimberly Davenport, Amber Frizzell, Jonathan Plaisted, Mia Salcido and Jessica Snow.
To learn more about how you can become trained as a CASA volunteer, attend CASA's next volunteer information session Tuesday. More information is available at casappr.org.
LEARN TO SKATE USA TO HOST SKATEFEST AT USAFA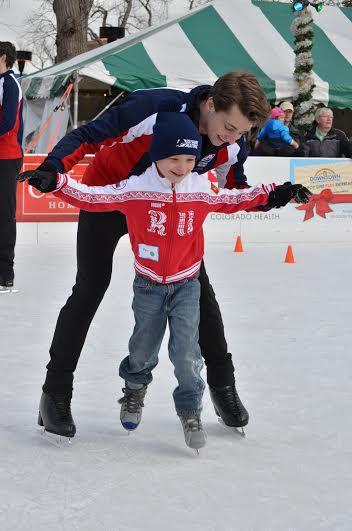 Learn to Skate USA and U.S. Figure Skating have partnered to host their second of five Adaptive SkateFests Saturday at the United States Air Force Academy Cadet Ice Arena from 12:30 to 2:30 p.m.
The SkateFest will feature two hour-long sessions, where beginner skaters will receive free stand-up ice skating lessons taught by certified Learn to Skate USA instructors. The event welcomes people of all ages and skill levels, and complimentary skate rentals and adaptive equipment are available if needed.
This event marks the second of five Adaptive SkateFests that Learn to Skate USA will be hosting coast to coast as a result of a $52,000 grant awarded to U.S. Figure Skating from the U.S. Department of Veterans Affairs to benefit Veterans, Active Duty military and people with disabilities. The first was held in Arlington, Virginia.
"I was so excited to skate, but I had little to no concept of how it would actually happen," said Cara Liebowitz, an attendee at the SkateFest in Arlington, "but the event exceeded my wildest dreams, truly. I'll never forget it."
The grant covers ice time, instruction and equipment designed specifically for skaters with disabilities. Each SkateFest event will retain 10 pieces of equipment, thus allowing them to continue with adaptive skating programs.
Learn to Skate USA offers an adaptive skating program that allows skaters with a range of physical or developmental disabilities to skate. Taught by certified instructors, the program is designed to engage these individuals in the sport for recreation, activity and enjoyment.
Registration for the Colorado Springs SkateFest is now open. Learn more and register at learntoskateusa.com/adaptiveskatefest.
For more information about the event, contact Erika Lehman, manager, Marketing, at elehman@usfigureskating.org.
WESTERN MUSEUM OF MINING & INDUSTRY TEAMS UP WITH UPRISE YOGA
The Western Museum of Mining and Industry recently announced its partnership with Colorado Springs-based yoga studio UpRise. The partnership has been established to increase after-hours programming at the museum for members as well as the general public with a brand new program: Yoga @ The Museum.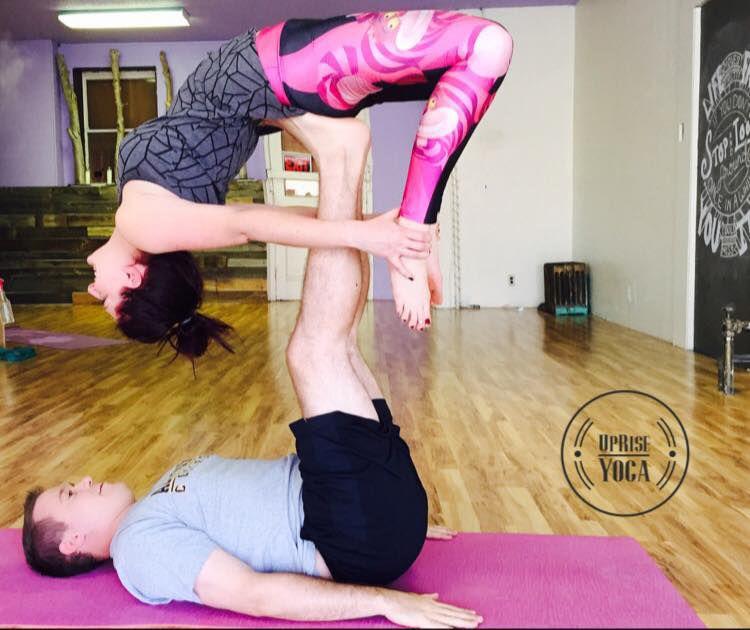 "We're beyond pleased to partner with UpRise," Jamie Martinez, WMMI's Marketing and Communications Coordinator, said. "We're seeing that fitness formats like yoga continue to grow in popularity and interest in the community, and we now have a wonderful opportunity to make it available to our members and guests. Yoga @ The Museum offers an invaluable opportunity for members and guests to learn techniques that help calm the mind and restore the body — all while practicing in a unique and inspiring space that only WMMI can offer."
Yoga @ The Museum will take place Thursdays, April 25 and May 30 from 7 to 8 p.m. inside the WMMI, 225 North Gate Blvd. in Colorado Springs. Classes are suited for all skill levels ages 12 and up with a gentle, calming and restorative format.
Register online at wmmi.org/events or by calling 488-0880. Guests are encouraged to bring their own water bottle and yoga mat.
For more information about WMMI and Yoga @ The Museum, contact Martinez at 488-0880 or email info@wmmi.org.