For some easy winter hiking, choose Bear Creek Regional Park West in Colorado Springs, which features an isolated feel among the urban area.
From the intersection of 26th Street/Bear Creek Road and Lower Gold Camp Road, drive south a few hundred yards to the park entrance on the left/east side. This hiking route follows a wide loop around the park periphery.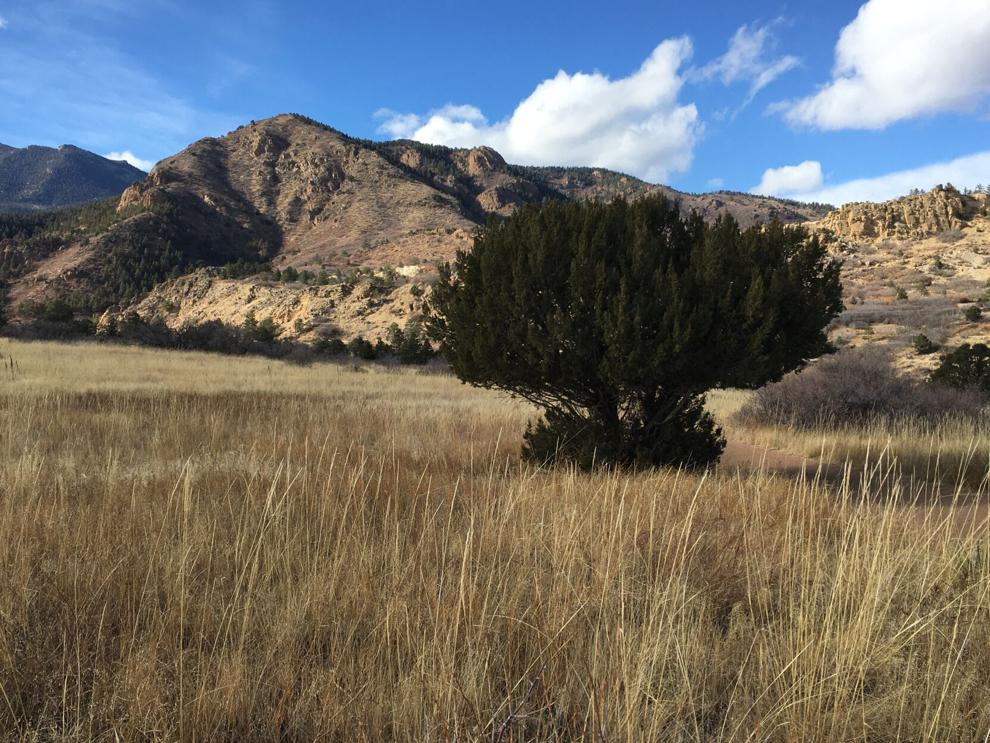 From the parking area, begin hiking on the west side of the lot at the "Regional Trail" sign. Swing north then east, looping around the Bear Creek Nature Center, then continue east along Bear Creek. The riparian corridor with shrubby growth and large cottonwoods is a great birding area, especially during spring and fall migration.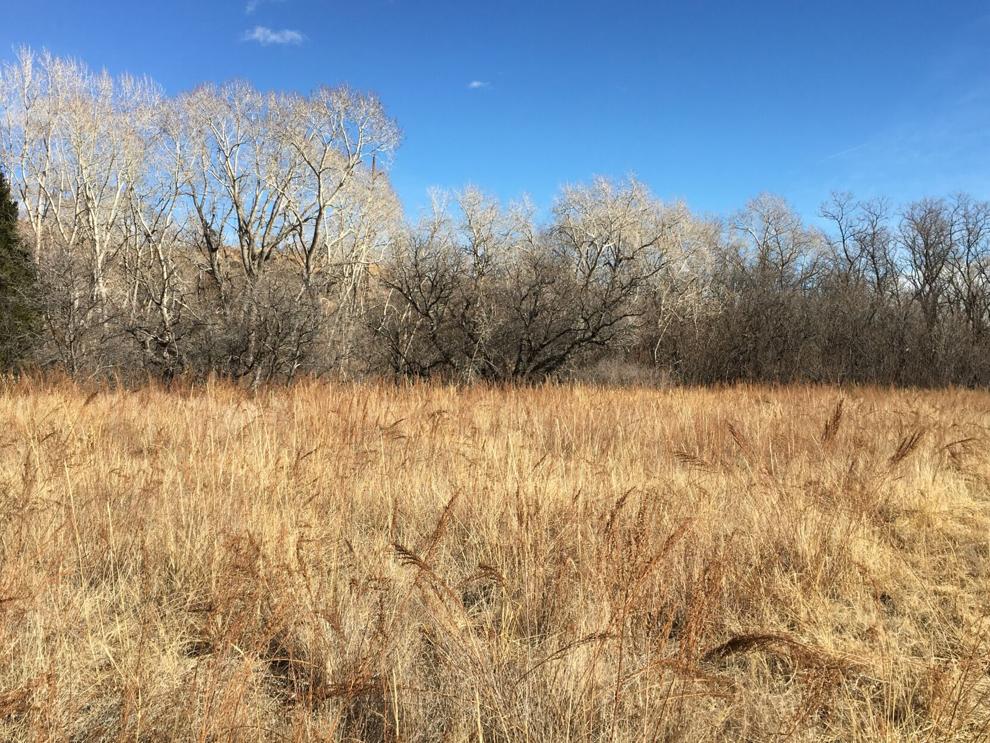 About a quarter-mile from the trailhead, cross a bridge over the creek and keep left to continue eastward on the trail. Tall grasses with nodding seed heads line the trail in addition to Gambel's Oak shrubland. Gambel's Oak typically takes a shrubby form, but in areas that offer ideal conditions — like an ample water supply along Bear Creek — the oaks expand to tree form, including some impressive specimens reaching over 40 feet.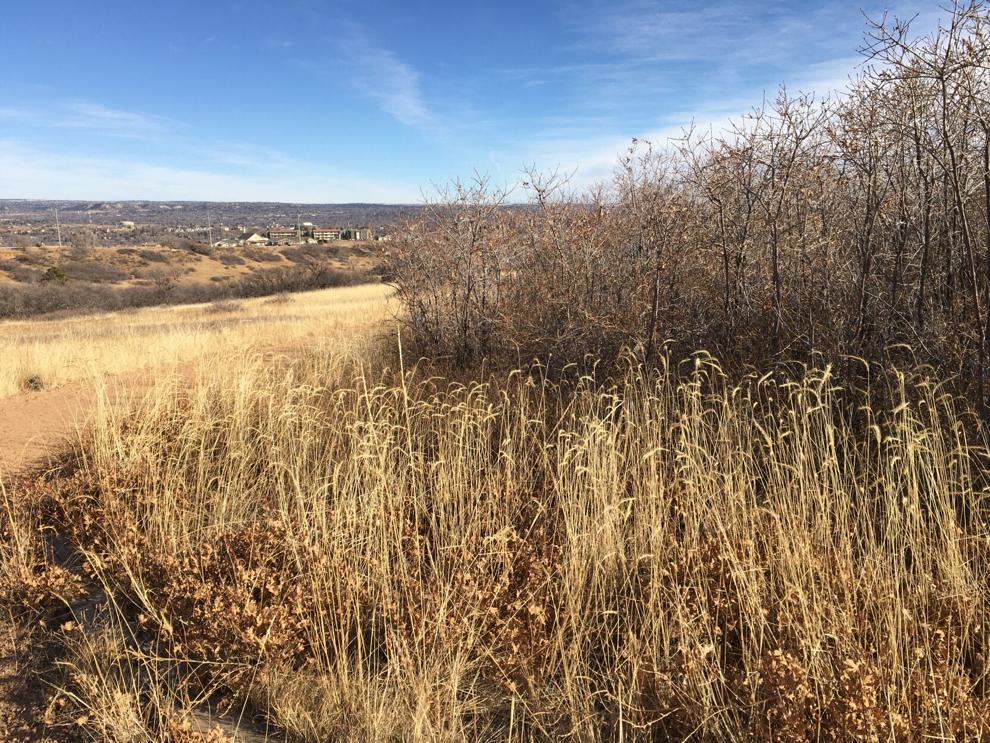 The trail slowly climbs, and after about a half mile swings south and hits an intersection. Turn sharply right on the unsigned Bear Creek Regional Trail. Continue westward along the well-maintained trail, rising to some nice views of the mountains. Look for wintering American Tree Sparrows in the surrounding grassland and shrubby oaks. Pass two pedestrian trails on the right and after about .75 miles reach a third pedestrian trail and turn right to head northward.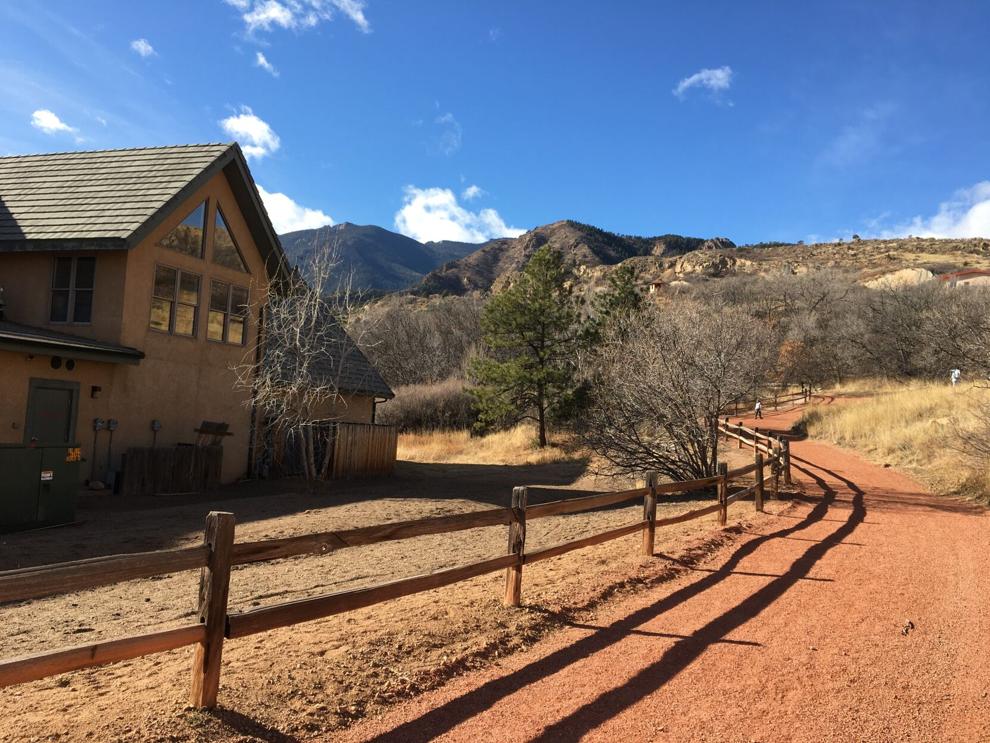 Wind along the small foot trail, and after about 100 yards you will reach another intersection and turn left on the unsigned Creekbottom Loop Trail. The route winds northwest for about 100 yards before dropping to Bear Creek, where the trail swings northeast following the creek. Stick to the creek trail and after about a quarter mile cross a bridge over Bear Creek leading back to the Nature Center parking area.
Joe LaFleur has lived in Woodland Park since 2016 and is a hiking enthusiast that hits the trails weekly. Contact Joe with questions or feedback at joelafleur@peakinter.net. Hiking is great exercise but can be hazardous. Always be sure to plan well, check the weather, bring a printed map, tell someone where and when you are going and contact them when you return safely.