Janida Garcia wasn't hiding her emotions with a subdued, nonchalant celebration following a pin to win a state title.
She pointed skyward, tapped her chest, exhaled and that was about it, marking a strong contrast with the many athletes who rush off the mat and leap into their coaches' arms.
But there was no masking anything. It seriously just didn't mean that much to the Discovery Canyon senior with aspirations in the sport that stretch far beyond this event at Ball Arena.
Janida Garcia captures the 145-pound title by fall for @ThndrSports #copreps: pic.twitter.com/iEVp3CaQjH

— Gazette Preps (@gazettepreps) February 19, 2023
"I was already expected to win," said Garcia, who dispatched of Pomona's Desza Munson in the first period in the girls' 145-pound weight class. "So I knew in my head that state's the smallest thing I could possibly do. I'm already winning national titles, trying to make a World Team, trying to make an Olympic Team. So, I'm like, state's just one small step in that direction."
Garcia won the 132-pound title at Junior Nationals in Fargo, N.D., then defeated Valerie Hamilton in September in Michigan at Who's Number One to ascend to the top of her weight class nationally.
So, yeah, a state championship will simply slide in as a footnote for this athlete.
Garcia found her way into wrestling as a secondary option. Her father, Radames Garcia, fought professionally in Mixed Martial Arts. Janida wanted to follow that path, but her father steered her toward wrestling first.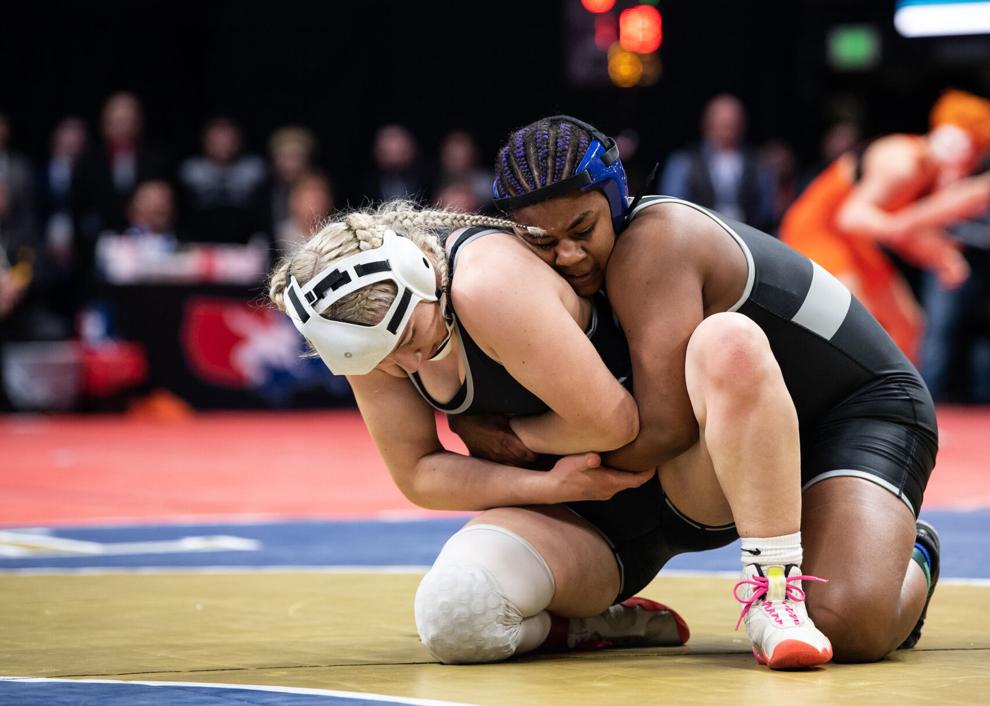 The interest grew to the point where Janida moved this year, by herself, from near Stockton, Calif., to Colorado Springs in order to train with Greco Roman-style coach Joe Betterman. Her family purchased a house, Janida lives in it alone, and Janida has spent her senior year attending online school through Springs Studios to free more time for training and wrestling video study.
"I come from a family full of fighters," she said of the internal drive that prompted her to uproot her life to further advance in the sport. "My uncles were boxers. It's just in my blood. When I go out there I'm hungry."
Garcia handles her own grocery shopping and everything else that comes with living alone.
So, yeah, it makes sense that anything less than a state title wouldn't suffice.
"I'm striving for Olympic gold," Garcia said. "After that, I'm looking to go into MMA, then start coaching wrestling for women."
It's quite a plan, and it suffered no detours on Saturday.
Contact the writer: brent.briggeman@gazette.com