COLORADO SPRINGS • A benefit concert to aid Tri-Lakes Cares may give some families a chance to get out of the house after Thanksgiving.
Two Monument-based bands, Ashtōnz and Mosquito Pass, are featured in a special upcoming double-header concert Nov. 27 at Boot Barn Hall in north Colorado Springs as a fundraiser to benefit Tri-Lakes Cares. Tickets are $25 for reserved seating, $40 for VIP sections, and are available at BootBarnHall.com.
The doors open at 5 p.m., with happy hour until 6 p.m. The show starts at 7 p.m. with Mosquito Pass kicking off the event. Food and beverages will be available for purchase.
50% of ticket sales are to be donated to TriLakes Cares. Earlier this year, the Ashtōnz, one of The Gazette's 2021 Best of the Springs winners, teamed up with another local band WireWood Station to raise over $7,500 for the nonprofit organization. Ashtōnz frontman Charlie Searle said the band was excited to return to Boot Barn Hall for another engagement.
"Boot Barn Hall is one of the top music venues in Colorado, and it's an honor every time we're invited back," Searle said. "It's great to have a state-of-the-art facility like this in our own backyard. It'll be a nice contrast of sounds and styles, with a little something for everyone."
Tri-Lakes Cares is a community-based, nonprofit that's supported by volunteers and serves as a resource center to help improve the lives of those in northern El Paso County communities through emergency, self-sufficiency and relief programs. The organization, headquartered in Monument, is the only food pantry and human service organization located in and serving the northern El Paso region, and has become a critical resource for persons and families in need.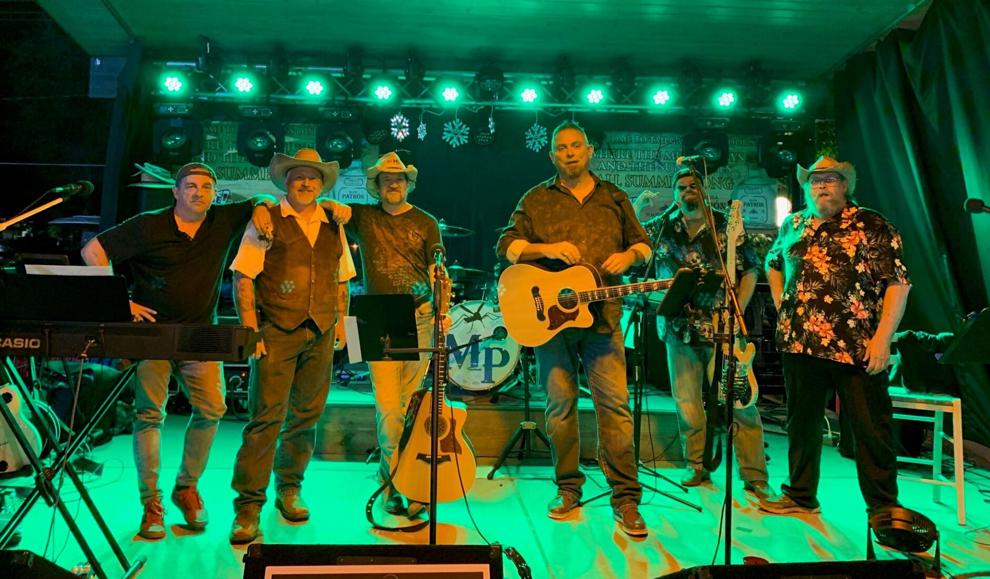 For the nonprofit, events like this are not only beneficial but also provide an opportunity to collaborate across multiple businesses in the community to build engagement and invite people who aren't familiar with Tri-Lakes Cares and its mission to get involved, said TLC Director of Development Josh Green.
"We only have a few benefit concerts each year," Green said. "They are often impactful for costs that other gifts don't cover, but are only a part of what it takes to support all of those in need throughout our community."
The portion of the proceeds from the concert which go to Tri-Lakes Cares will be applied to where they are most needed in a variety of areas. Green said they can be applied to helping keep the organization's headquarters lights on and doors open, and to assist neighbors in need to make it to work or to see family for the holidays.
Presently, Tri-Lakes Cares needs the most support in housing and transportation assistance, Green said.
"We received an abundance of funding in the midst of COVID to help many families in need, but funding is beginning to slow down," he said. "Although there are a couple of funding sources still available, there are families who qualify for TLC services, but do not qualify for those funding sources."
In addition, there is a strong need to help families keep their vehicles operating, especially without public transportation available in the Tri-Lakes area, to maintain their employment, take kids to school and attend medical appointments, Green said.
"Many of the families we serve are barely making ends meet with their regular bills and cannot afford an unexpected vehicle repair," he said.
As for the featured entertainment for the benefit event, Ashtonz is a band described as a combination of rock, pop, country and folk with the occasional blues genre thrown in. Searle created Ashtōnz after an impromptu performance at his 30-year reunion at Evergreen High School. The band continuously performs around the region.
Mosquito Pass is described as a rescue to country music with a classic sound mixing the outlaw, red dirt and southern rock genres with a little bluegrass feel added.