Along the Divide: 2019 Tri-Lakes Chamber of Commerce award winners (and the rest of us)
First, I need to apologize to Tribune editor Hannah Maginot (nee Blick; congrats again to you and Jonathan!) for turning this week's column in a bit late … needed an extra day to lick my wounds over not being named the Tri-Lakes Chamber of Commerce's 2019 Volunteer of the Year. The award, presented April 6 as part of the Chamber's annual dinner at the Colorado Springs Marriott, went to the uber-deserving Max Williams of Monument (more about him in a minute).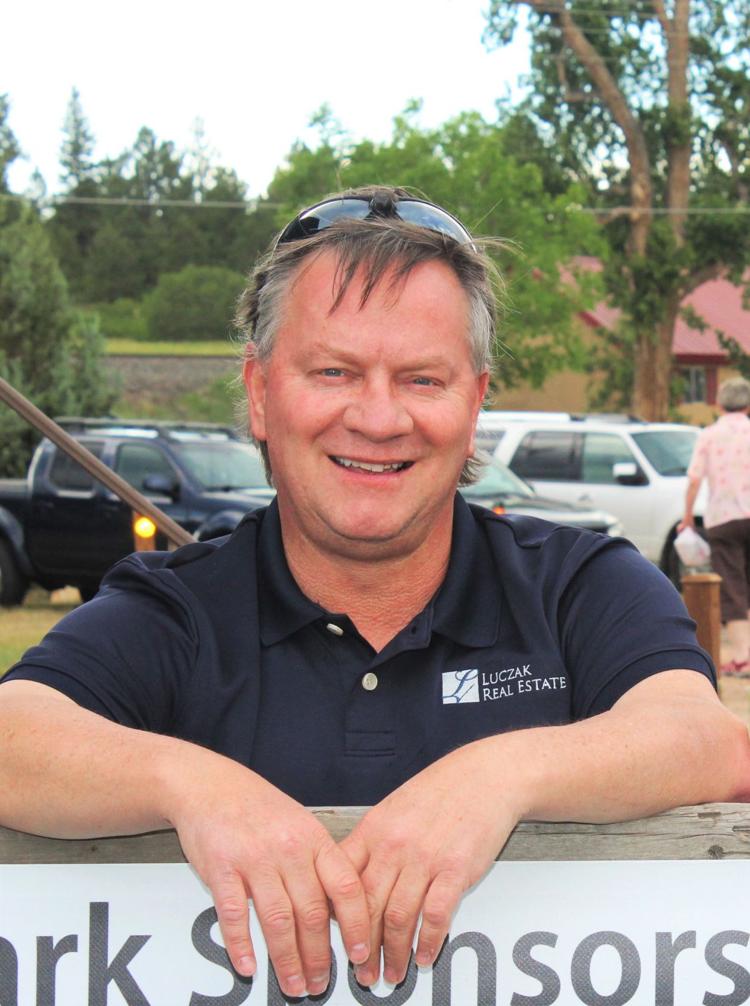 I didn't know I'd even been nominated 'til I arrived at the Top Hats and Tiaras-themed gala and was handed a nominee's corsage to wear. After a tag-team effort to get the thing in place on my rent-a-vest (thanks, Shannon Schur and Merrilee Ellis!) I set about working the room like a true campaigner, shaking hands and kissing babies. I was politely informed that the votes for the Chamber's five annual awards had been cast and counted, and I was welcome to "stand down" and take a few pictures in lieu of paying for my dinner (as per my arrangement with the Chamber: "will snap for food," more or less).
With my acceptance speech pretty much worked out, the big moment arrives. And the winner is … drum roll … some other guy! I held it together just enough to avoid a Zoolander-style faux pas (which involves swaggering up to the podium to accept an award you didn't win), though the insult-to-injury responsibility of capturing the moment in photos was complicated by my tear-blurred vision. But seriously, it was a great evening and I'm fully recovered (mostly). Sincerely surprised thanks to whomever submitted my name for nomination; let's check out your (actual) winners for 2019: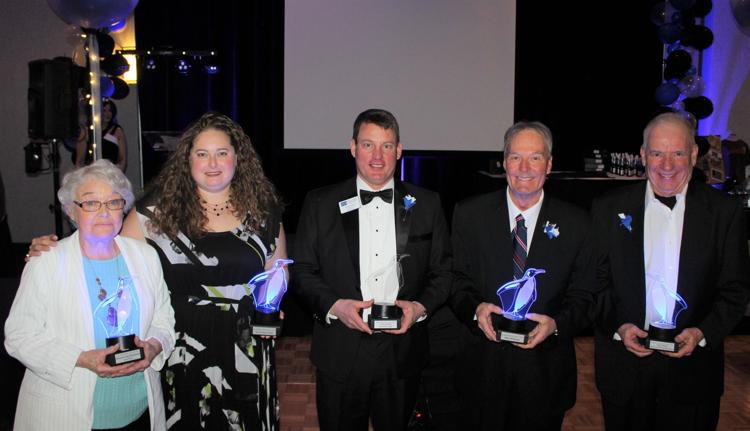 Primary Business of the Year:
"MonMin" opened its doors Dec. 1, 1996 by owner Gayle Wade, a longtime Monument resident. It specializes in miniatures and dollhouses of collectible quality, for which customers have been known to travel long distances physically or virtually (regulars include folks from Wyoming, New Mexico and even New York). "I'd been a collector for many years as a hobby, and thought I might turn it into a business after retiring from 40 years as a flight attendant," Wade said, "and here we are!" The addition of a toy store in 1998 broadened the shop's appeal, especially to younger customers. You can find Gayle and Monumental Miniatures at 274 Washington St. in downtown Monument, at MonumentalMiniatures.com or 481-1361.
Established in 1984, Tri-Lakes Cares has served the community's needy to the tune of $4.4 million in in-kind products and services in just the past five years, including housing assistance, utility bills and in medical expenses. "People find themselves in need, and we try to make what can be a truly humbling, difficult situation — asking for help — as relatively stress-free as possible," said TLC executive director Haley Chapin. Recipient of this award in 2010 and '12, TLC is on Washington Street in downtown Monument and can be found at Tri-LakesCares.org or 481-4864.
The "newest-comer" of this group is the inimitable Andy Schell, a Tri-Lakes resident whom you're all bound to meet in person sooner or later. A tireless networker, Señor Schell joined the Chamber in 2016 and became an Ambassador in November 2016. He's been named Ambassador of the Month nine times over his short tenure, while having recently completed a 43-month training regimen with Merrill Lynch Financial Advisers. An Army veteran, Andy and his wife Stephanie have two grown sons and live in King's Deer. "We love this area and the people here, and I'm happy to have a role with the Chamber that keeps me involved on a pretty much daily basis," he said.
Volunteer of the Year: Max Williams, Monument
A 35-year resident of the Tri-Lakes area, Max got involved in local outreach efforts through Sertoma ("Service to Mankind") as Sergeant at Arms for Monument's Fourth of July parade in 1984 and hasn't slowed down. You'll see Max working with kids around the area through Kiwanis' youth leadership clubs from K Kids to the KC Graduate program. "I'm able to stay connected to these people as kids and as adults, and it continues to be an important part of my life," Max said.
Owner of the Springs-based business since 1986, Iowa native Andy Rusk takes pride in his company's commitment to the community. "We've been through a lot of ups and downs business-wise, but things are great today and it's important for us to give back to the community through causes that keep the money here and those where donations actually go to those in need, not just helping cover administrative overhead," Rusk said. Find Andy and Hanson Hotspring Spas at Hansonspa.com or 247-2148.
Mega-congrats, all. We'll get 'em next year! (I've already got my super-PAC formed; call 800-CHAZ-LUV to contribute today.)
Charlie Searle has lived in Monument since 1994 and is active in a variety of pursuits in the Tri-Lakes area, as his tagline "Meat, Motors, Music, Media" attests. Contact Charlie at AlongTheDivide@pikespeaknewspapers.com.