John Elway privately can empathize with Daniel Jones.
But Elway, behind the command center's closed door at Dove Valley, slyly can smirk that he didn't draft Jones.
In the latest Monday night game, the Giants were thumped by the Cowboys.
Jones descended to the depths, again, by fumbling twice and throwing an interception while being sacked five times. He became only the second rookie quarterback to win his first two starts and lose his next five.
The first to achieve the dubious distinction was Elway in 1983.
If the Giants fall to the Jets at the New Jersey teams' common-ground stadium Sunday, Jones will expunge Elway's mark. But his statistics this season certainly could equal or exceed the Hall of Fame quarterback's rough ride in his first year.
Jones has 11 touchdown passes, eight interceptions, 10 fumbles and 26 sacks. In Elway's 10 starts after being the first selection in the draft, he had seven passing touchdowns, 14 picks, six fumbles and 28 sacks.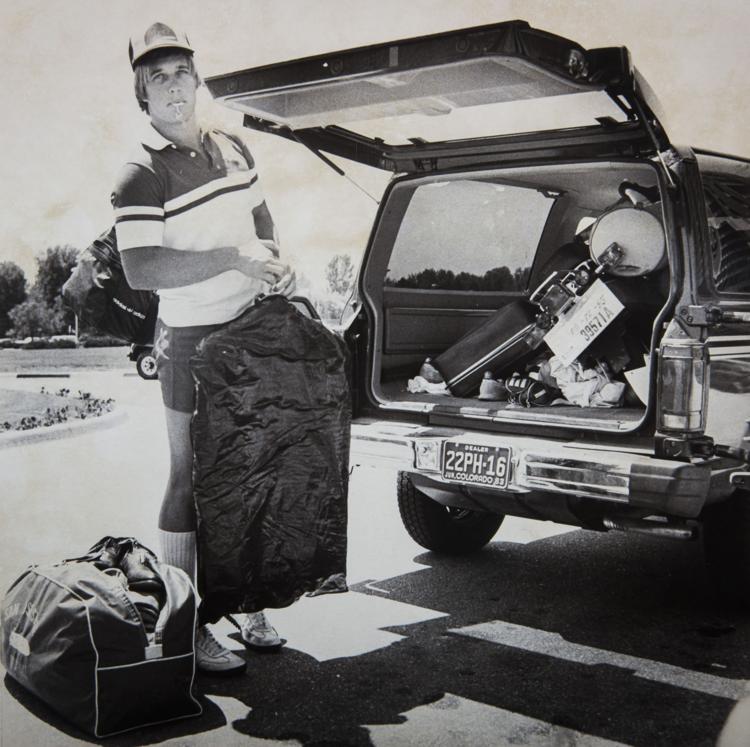 Elway immediately was tossed into the NFL blazes in Pittsburgh. Coach Dan Reeves chose John over Journeyman Steve DeBerg despite his patchy exhibition play. He was remarkable in a victory over the Rams, but uninspiring in his only start in the finale — a 34-3 blowout by Vikings.
In his opening regular-season game Elway completed only 2 of 8 passes (one to the Steelers before being hurt). He was replaced by DeBerg, who rallied the Broncos. But Elway received official credit for the victory. The next week in Baltimore Elway was booed unmercifully by the Colts fanatics because he spurned the franchise and was traded to Denver. He was accurate on 9 of 21 attempts for 106 yards (no touchdown, no interception), and the Broncos won 17-10 when DeBerg took over.
Elway continued to start as the Broncos dropped three in a row as he was injured again. With DeBerg at QB, the Broncos won four straight games, then dropped two. DeBerg was hurt, so Elway started against the Raiders, who barely prevailed, 22-20. Elway was injured a third time.
So Reeves turned to the season's third starter — eighth-round pick Gary Kubiak. The Broncos won, but Elway was back in the final four regular-season games, and the Broncos won two before being blasted by the Chiefs (48-17). Nevertheless, the Broncos were a wild card. Reeves started DeBerg, who stunk in the Kingdome. Elway was brought in to clean up in the 31-7 defeat.
In early 1984, Elway considered, as he stated in a book for youngsters, giving up football and going back to baseball. (He had been drafted by the Yankees and spent a year in their farm system between football seasons at Stanford.)
After a brief deliberation, Elway returned, started 14 games (Kubiak was the QB for two) and was 12-2 as the Broncos ended up first in the AFC West before losing at home in the playoffs to the Steelers.
Two years later, the Broncos would reach the first of five Super Bowls behind Elway.
Elway mused years later that he probably shouldn't have been named the sudden starter in his first season.
That thought then might figure into John's philosophy regarding young quarterbacks — Tim Tebow, Brock Osweiler, Paxton Lynch and now Drew Lock — since he assumed control of football operations after the 2010 season.
There were other superseding factors, though.
Tebow couldn't pass a lick. But when Kyle Orton was awful to start 2011, either Elway or John Fox (both have taken credit) made a desperate change to Tebow, who even won a postseason game. Osweiler, a 2012 second-round choice, obviously wouldn't start over Peyton Manning. The wizardry of Oz finally was seen in 2015 in the second half of a game after Manning had a foot injury.
Lynch, a first-round selection in 2016, was beaten out by last-round selection Trevor Siemian, but saw action earlier than anticipated in Game 4 because of a Siemian injury.
With Joe Flacco in town, Lock wasn't about to be the starter this season. But the second-round pick could have been a starter, because of Flacco's injury, against the Browns if (A) he hadn't torn a ligament in his thumb and (B) the Broncos had brought him back to the active roster.
Elway acknowledged during an in-house interview he didn't want to put Lock into a prickly situation.
Where Daniel Jones is. Although Elway and staff worked out Jones before the draft in North Carolina, they never intended to draft him, or Lock, at No. 10.
Lock could be shelved or start a game or two. Only Elway knows.
John His Own Self has been there, done that.