We always try to localize national stories in our coverage. The NHL playoffs has made it easy for us this year. In every series there is a link to Colorado Springs: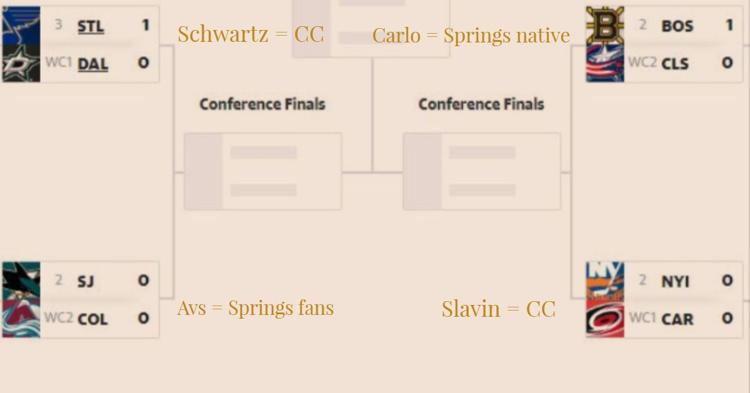 St. Louis' Jaden Schwartz played at Colorado College as did Carolina's Jaccob Slavin and Curtis McElhinney. Boston's Brandon Carlo was born in the Springs and obviously there is a huge Avalanche fan base here. If you have no rooting interest in any of the teams you can always cheer for the players with ties to the Pikes Peak region.
LISTEN UP
We are working to bring you more coverage via a weekly podcast. We are still working out a few of the bugs, and this isn't a finished product, but here is our first rough draft. Give it a listen and get to know our staff. We are still trying to lock down an official name. If you have any suggestions email me at matt.wiley@gazette.com
Is the Nuggets' series this simple?
In Denver's three wins it has made 38 of 88 3-pointers (44%) while the Spurs have shot 17 of 59 (28%).
In Denver's three losses is has made 27 of 81 3s (33%) and the Spurs are hitting 24 of 57 (42%).
Overall Denver is 66 of 169 (39%) on 3s and San Antonio is 41 of 116 (35%) - the team that shoots best from deep on Saturday could advance to face Portland. 
In the know
The Gazette's Woody Paige called the Broncos first-round pick on Thursday six hours before it happened.