Designers of the U.S. Olympic and Paralympic Museum consulted with past Olympic athletes to make the 60,000-foot, 13-gallery museum as packed with as much information and hands-on opportunities as possible. Here are five features of the museum as it opens Thursday that figure to be visitor favorites.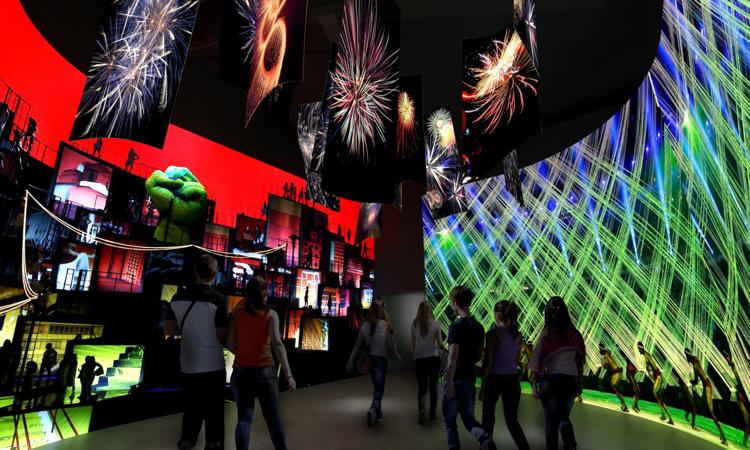 1. Parade of Nations
The museum has previewed this feature for athletes, bringing goose bumps and tears. Most athletes never win an Olympic medal, but nearly all experience the thrill of walking into the stadium in front of the world and under their country's flag. This captures that feeling. Visitors will walk through a hall, listening to the inner monologue of athletes and hear the building chants of "USA, USA!" before they are welcomed into a circular room surrounded by LED screens that take them into the stadium in a full sensory experience that tried to mimic the real thing.
2. Interactive sports
In this hands-on (feet, too) experience, visitors can run a 30-meter dash down an actual track with Jesse Owens or other U.S. Olympians or Paralympians running right next to them on a giant LED video board at the speed they would have actually posted. And it's not limited to track. There's also an interactive experience for alpine skiing, archery, goalball, skeleton and sled hockey. Athletes appearing digitally will give instructions before the interactive competition begins, then offer tips on how to improve once it's finished.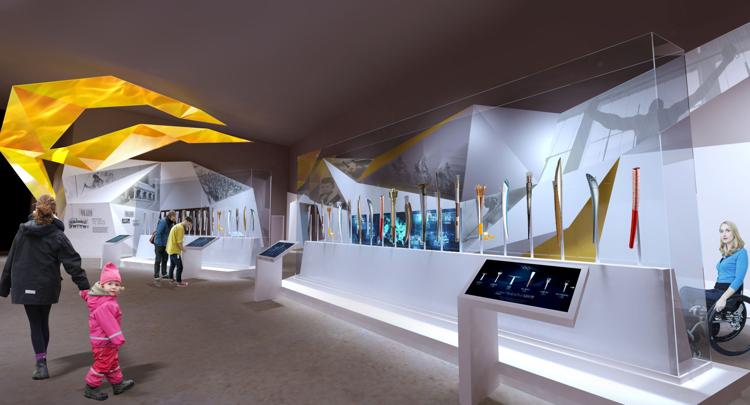 3. Memorabilia on display
The world's largest collection of competition medals will be stored in the museum, with most of the missing medals coming from recent Games as athletes aren't yet ready to part with them. There are also torches from each Olympics dating back to 1936. The scoreboard from Lake Placid, showing the U.S.' Miracle on Ice victory over the U.S.S.R. is there, too. Digital screens do much of the heavy lifting in the storytelling at the museum, but there's some hardware on hand, too.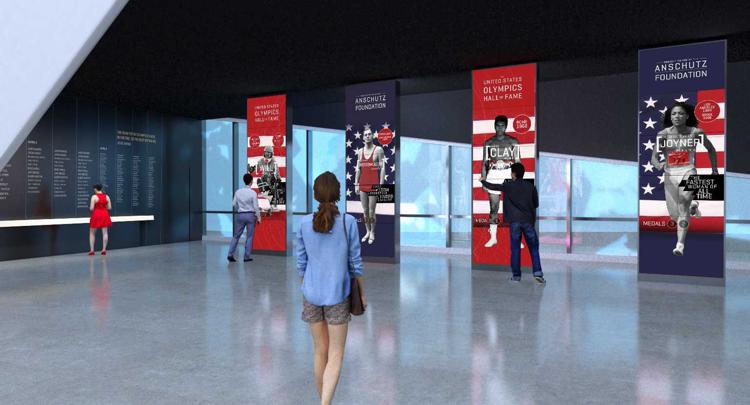 4. Customizable experience
Visitors will check in before entering and receive a credential that will store within it information on the guests' hometown, favorite sports and any unique needs they might have. If hearing is an issue, they'll find closed captioning or American Sign Language awaiting them. If bright lights cause problems, exhibits will make the necessary adaptations for them. This will also help them learn more about their interests, find Olympic athletes in the database who came from nearby hometowns and return home with information about their visit — and their performance in the interactive events — able to be reviewed.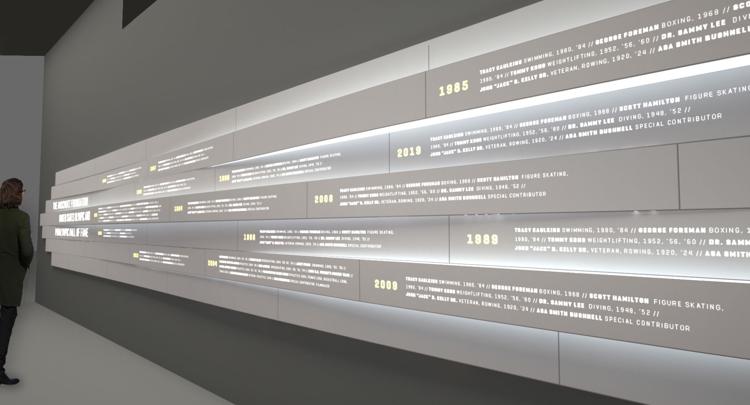 5. Interactive Hall of Fame
The United States Olympic and Paralympic Committee oversees the Hall of Fame and those elected to it, but the museum will be the physical home of the Hall. There won't be any of the familiar busts associated with Halls of Fame at places like Cooperstown or Canton, but screens will rotate through the honorees or provide on-demand information in interactive displays.
RELATED:
Video | A look inside the museum
A look at the museum's unique architecture
Timeline | Colorado Springs' role in the Olympic movement leads to opening of museum