Sean Behrens' suitcase was a little heavier on the trip back from Canada than it was when he first left Denver for the World Junior Championships.
The sophomore defenseman and Avalanche draft pick helped Team USA win a bronze medal and brought back with him some good mojo that's led to back-to-back wins since his return to the Pioneers lineup.
"I missed these guys when I was gone," Behrens told The Denver Gazette after DU's 7-0 win over Miami on Friday night. "World juniors is a great experience, but watching [Denver] games on TV isn't easy. I was itching to get back. I couldn't be happier to be back and get two good performances so far."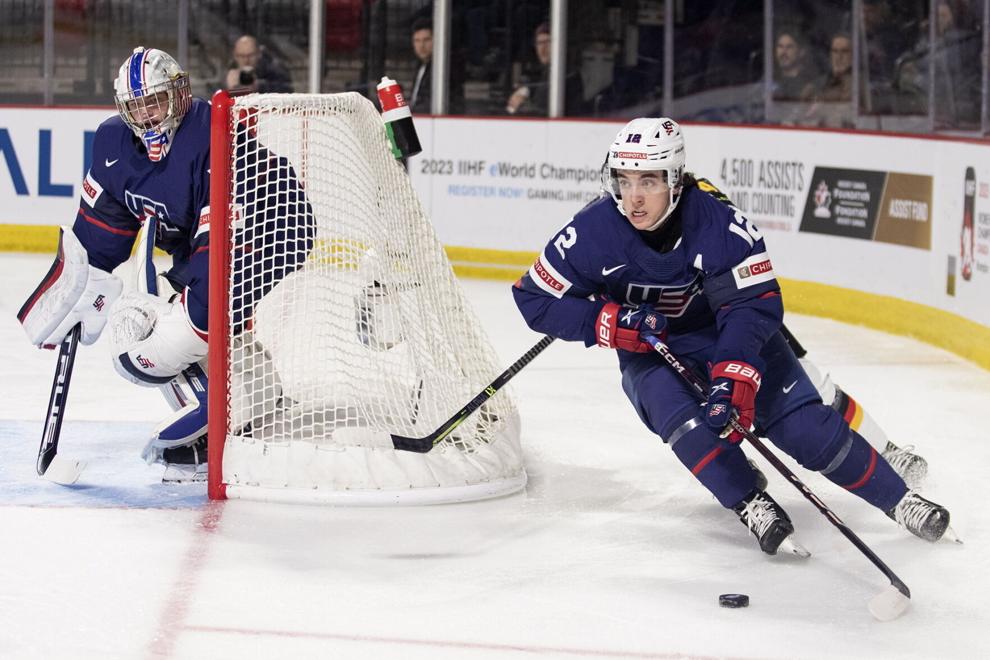 It would be an understatement to say his teammates missed not just his personality, but his presence on the ice as well.
DU dropped the first game against Alaska Fairbanks last weekend in the team's return to the ice after the three-week holiday break and it wasn't a pretty loss. The Pioneers looked a step slower to the puck and really couldn't generate any pressure offensively.
The next night after the 3-1 defeat, Behrens was back in the lineup and DU won by a final of 7-2. Six days later and with an NCHC opponent in town, the Pios scored another touchdown in a shutout win. Behrens had an assist to give him 10 on the season as he continues to play like one of the top defensemen in the country.
"I think he makes people around him better," DU coach David Carle said. "When he's on the ice, good things happen. He really enjoys defending as well. He takes pride in boxing people out and getting into people, so it drives our transitional play and our possession game."
Behrens got the chance to play alongside top 5 NHL draft pick Luke Hughes on the top defensive line for the U.S. and tallied three points in the tournament. He also racked up plenty of ice time over the course of seven games, but Behrens has looked refreshed and ready to make a push for a second straight national championship.
"It was amazing," Behrens said. "Probably the best hockey atmosphere I've been in. I think it gave me a lot of confidence. I thought I played well and going into the second half of the year, it gave me a lot of confidence playing against the top guys in my age group and having a good tournament."
Behrens wasn't the only member of Team USA on the ice Friday night at Magness Arena as both he and Miami forward Red Savage were recognized for their efforts in winning bronze.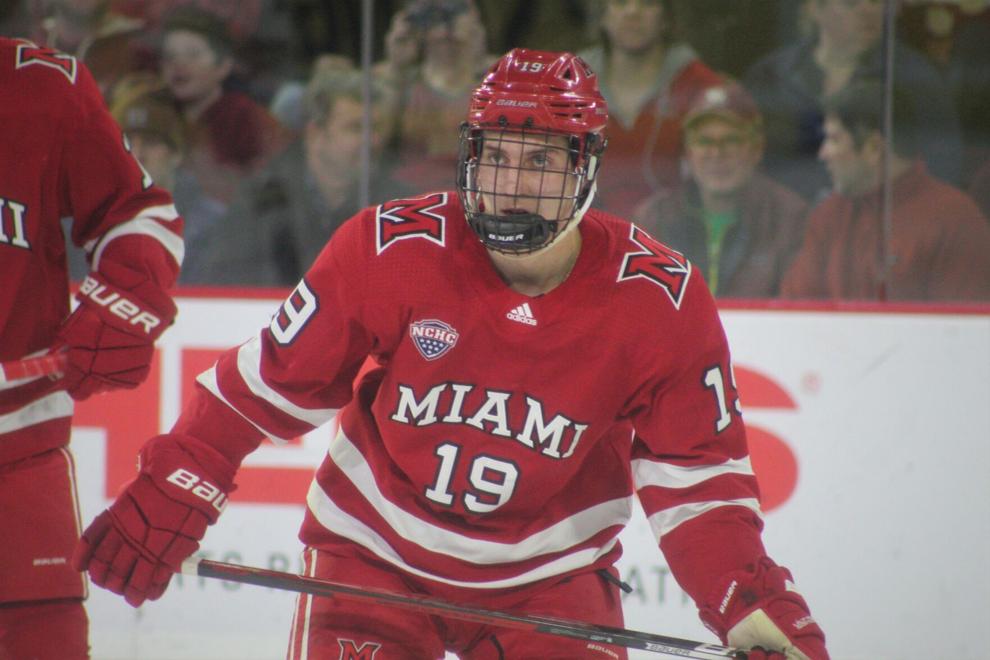 "I've played with Red for four years now [in] tournaments at the [Team USA] program," Behrens said. "He's one of my best friends so to be able to see him four times a year and play against him, it's awesome."
But once the puck dropped between DU and Miami, all of the pleasantries went away and it was Behrens' Pios that came away with the resounding win.
This was the start of seven straight series against conference opponents to close out the regular season. It's the toughest portion of the schedule, but Behrens and DU look up for the challenge as they chase a few more trophies in the coming months.
"I think our group is ready to make that next step and show that we're dominant in our conference," Behrens said. "I think we're the top team and tonight was a big step in the right direction."