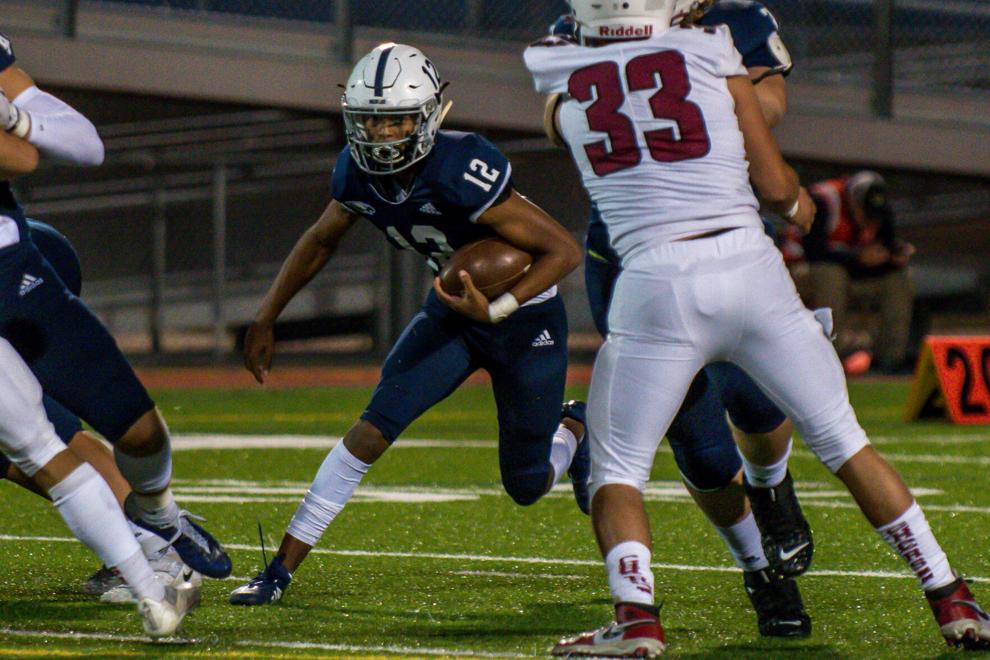 Homecoming is supposed to be an easier game. 
From high school to college, teams routinely schedule a weaker team on the acclaimed weekend. Not 4A No. 2 Pine Creek, though. 
The Eagles chose instead to challenge themselves with a top-five opponent in 4A's No. 4 Chatfield. Penalties nearly cost them a win, but they pulled through late for a 28-22 win at home to continue their perfect season. 
"It's a pride thing for us," senior Josiah Roy said of the scheduling. "I think we're different, in a good way, to host a good team on homecoming night. This will fuel us the rest of the season." 
Roy nearly exhausted his own tank in the win. 
At halftime, the Chargers carried much of the momentum after a late Roy interception -- his second of the night.
He answered the mistake with a long run out of the half. On the scramble, he broke multiple tackles and stumbled for nearly 20 years, but stayed up. Senior tailback Zion Hill, in his return from a high ankle sprain, capped the drive with a touchdown plunge.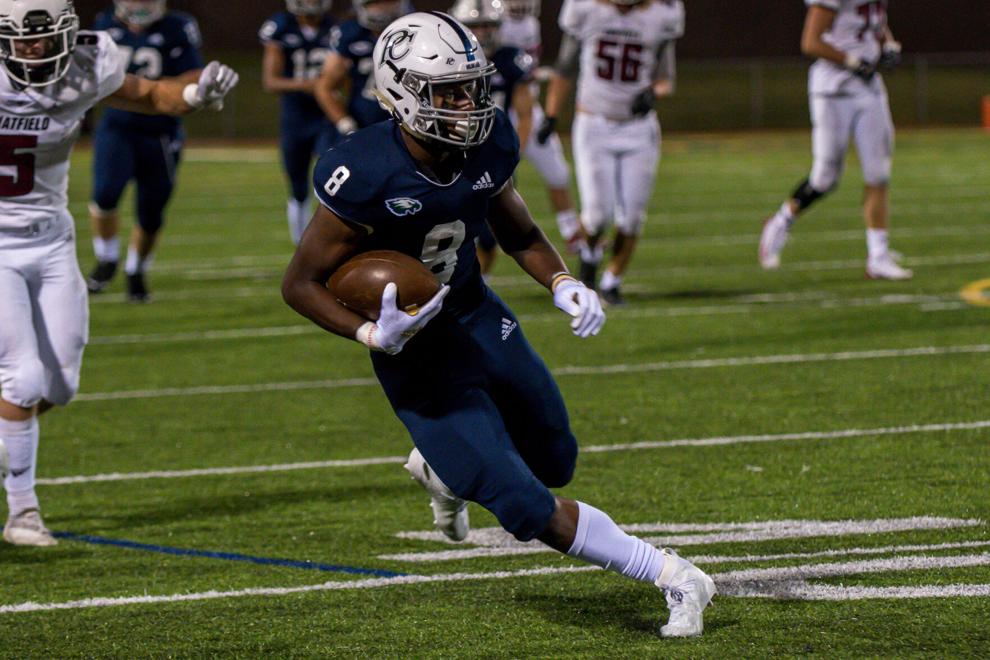 No Eagles had more carries than Roy. 
"In the locker room, the key word was redemption," Roy said. "We came out and got it. The long run to set up a touchdown was a good start." 
The Eagles lead ballooned to 28-14 at one point in the fourth quarter, but they were quickly set back by mistakes. On multiple punt returns, as well as on defense, Pine Creek was halted several times by penalties. 
Chatfield had the ball in Eagles' territory with two minutes left when the Chargers were faced with a fourth-and-one. The penalties which plagued Pine Creek nearly all night came to the forefront once again -- this time an offside penalty, enabling an automatic first down. 
The next play, they were assessed another penalty for roughing the passer, setting the Chargers up inside the red zone. Then, the Eagles' defense which came into the matchup allowing less than a touchdown per game, came through. 
A big hit caused a fumble and Pine Creek recovered, setting up a clinching, first-down run by sophomore Mason Miller. 
"You've got to win the situation," coach Todd Miller said. "You can't worry about what happens or doesn't happen the play before. You have to constantly stay focused. Against a good team, you can't get first and long or give them yards. We've got stuff to clean up for sure." 
Roy finished with two touchdowns in the air and another on the ground. His season total's up to 18. Sophomore Justin Nicholson and senior Alex Nelson were both on the receiving end of the signal caller's tosses. 
The Eagles will head to Legend before hosting Douglas County in what remains one the area's most daunting schedules -- homecoming's challenger included.
There's no doubters in their locker room. 
"Everyone is against Pine Creek," senior Caden Anderson said. "We're resilient and we come back from everything. At heart, we know we'll be okay. Nobody's a hero and we'll always stay a unit."