DENVER • Over there? In Section 106? That's the college coach who saw something in Derrick White when no one else did. He's Jeff Culver of UCCS, with his wife and kids, soaking in one of the great hoops stories Colorado's ever seen.
"For us, he had Alex Welsh. Really good player," Culver says. "But he didn't have DeMar DeRozan, LaMarcus Aldridge, Patty Mills, Rudy Gay..."
And over there? In Section 108? That's Derrick's mom and dad, Rich and Colleen. She's wearing the sparkly diamond necklace he gave Mom for Christmas. Dad's rocking the sweet winter coat.
"No, I can't think of one time we ever had to discipline Derrick," Colleen says. "Just a good kid."
And over there? Those seven rows of folks who got to the Nuggets-Spurs game almost 2 hours before tipoff? Those are the 90 people from the Legend High School basketball program in Parker. Freshmen, sophomores, juniors, seniors, parents, coach Kevin Boley. They're all here.
"Amazing human being," Boley says of White. "His patience and willingness to give back to these kids and our community — you can't put a price on it. He's what you want a guy to be."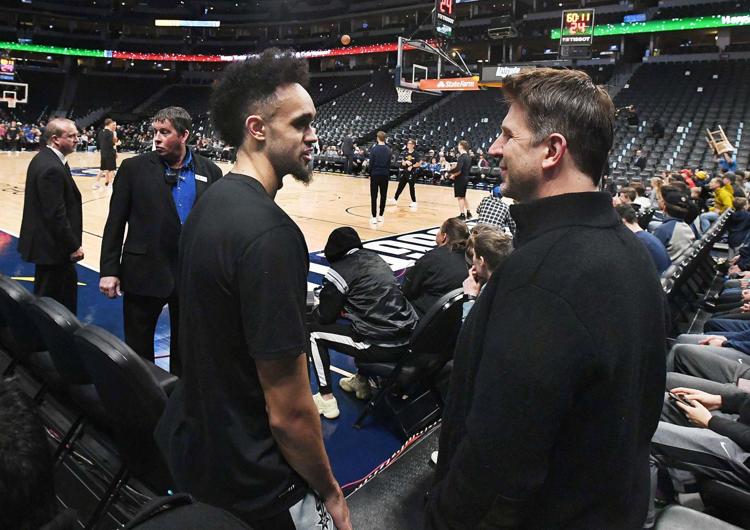 The Nuggets beat the Spurs 102-99 on Friday and a Derrick White adoration party broke out. For White's first career start in his hometown, they showed up early, stayed late and repeated the same phrase Derrick still does: "It's surreal."
Perhaps you noticed, but Colorado's on one heckuva run right now. And you know the best part about Kyle Freeland, Phillip Lindsay and White's rise? They're all classy dudes who rep the 303 and 719 with pride and the understanding they were one of those kids geeking out at the prospect of meeting a Rockie, Bronco or Nugget. Friday night Derrick White broke free from his pregame routine to shake the hands of almost the entire Legend crew. Then there was Marcus Mason, the gifted basketball trainer who coached up Derrick since he was a beanpole seventh-grader and remains a close friend. Then there was Chad Belveal, who coached Derrick with the Colorado Chaos club program. Then there was Tad Boyle, the best basketball coach CU-Boulder's ever had, who still laments having White for only one year instead of three or four.
Apologies in advance if we missed anyone. But on Friday night wasn't every coach in Derrick's life since the third grade (when Dad coached him) in attendance at Pepsi Center — grade school, junior high, senior high, AAU and college stops in Colorado Springs and Boulder?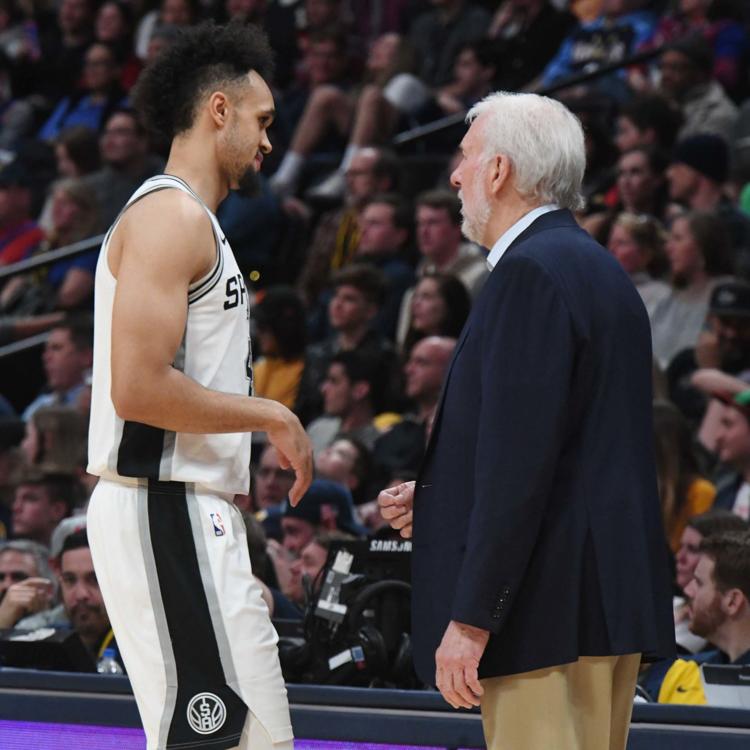 "I think so. And Gregg Popovich," Rich White said. "Don't forget Gregg Popovich."
Oh, yeah. And Gregg Popovich. Forgot about Gregg Popovich.
What I'm saying is, you're doing it right when the whole village shows up to welcome home its favorite son, friend and role model. And so did the village. While White's story is straight from the pages of a basketball fairytale there's no way to write something like this by yourself.
White put on the kind of all-around show he used to swing for UCCS, across the street from Pepsi Center against Metro State: 10 points, six rebounds, three assists, six steals. Take note, Spurs fans: "It wasn't really until his third year (at UCCS) he really started knocking that outside shot down. Once he started doing that he was really hard to guard," Culver said.
Hmmm. Check out what Nuggets coach Michael Malone said, too: "The next area of growth for him is going to be becoming a knockdown, consistent 3-point shooter."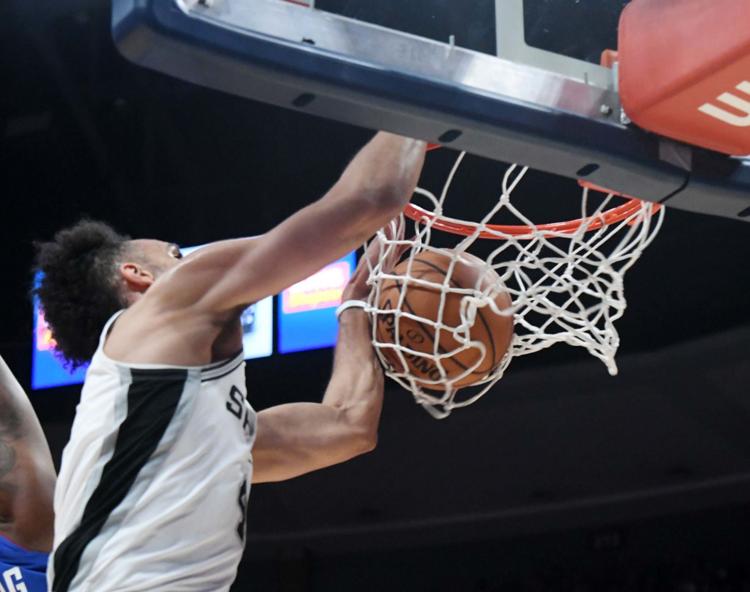 White's going to be a good one for the Spurs, because guys who pass, defend and think the game are always, inevitably and forever good for the Spurs. He's made 14 starts during his second season and averages about six points, three assists and three rebounds. It's worth noting, as Culver pointed out, that White's career has been basketball played in rush-hour traffic. Stop and go, stop and go. Three years at UCCS, sit one, play one at CU. Back-and-forth between the San Antonio Spurs and Austin Spurs, the G League affiliate. A left heel injury that sidelined him for nine games to start this season. Once he's in the same situation for a reasonable amount of time? That's when the baby steps turn into leaps.
"Believing that he belongs is really the important thing for him," Popovich said. "He wasn't a big name coming out of high school or college or anything like that. He's progressed. The G League has been really good for him, like it has been for (Spurs guard) Bryn Forbes. He's got a lot of good tools. It's just a matter of believing and being more aggressive."
Derrick White found his belief in the place it usually is: at home. Tip dunk. Three-pointer from the corner. SportsCenter-worthy dunk in the lane. Six steals, including two in the final 1:10 of another dazzling Nuggets game at Pepsi Center. And afterward? I counted 37 hugs.