DENVER • It's gotta be tough. He's a Broncos fan in 2018 living in Connecticut, a Patriots stronghold.
Diehard, too. Met John Elway in Summit County years ago. Hasn't missed a game on TV in who knows how long. Good chance he's a lot like you: No. 7 throwback hanging in the closet for special occasions and a No. 58, accessorized with dog hair from his Goldendoodle, at the ready for Sunday against the Chargers.
"I'm telling you," Colby Vanderbeck says. "Imagine all your buddies right now are Patriots fans. Yeah, they're a little worried about the Pats. But those (jerks) have won the division 10 straight years."
Send one up for Colby. And in the midst of the worst Broncos stretch in almost half a century — ugh, don't remind him — he's taking the high road. He's doing something that, let's be honest, doesn't need to be done. But the 26-year-old's doing it anyway. "My part," he calls it. With his focus on what happens after this season finale, the future, Colby created a GoFundMe page to get Phillip Lindsay to the Pro Bowl. Since the rookie star is injured and can't play, collective bargaining rules prevent the Broncos from paying his way.
"The least I can do," Colby says.
Hey, I know what you're thinking. I thought the same thing. (Great minds, all that.) Why on earth does Phillip Lindsay, whose first job as an adult paid $486,000, need a GoFundMe page to get to Orlando? It's not Thailand or something. I checked, and Expedia's got round-trip flights for $117. No biggie.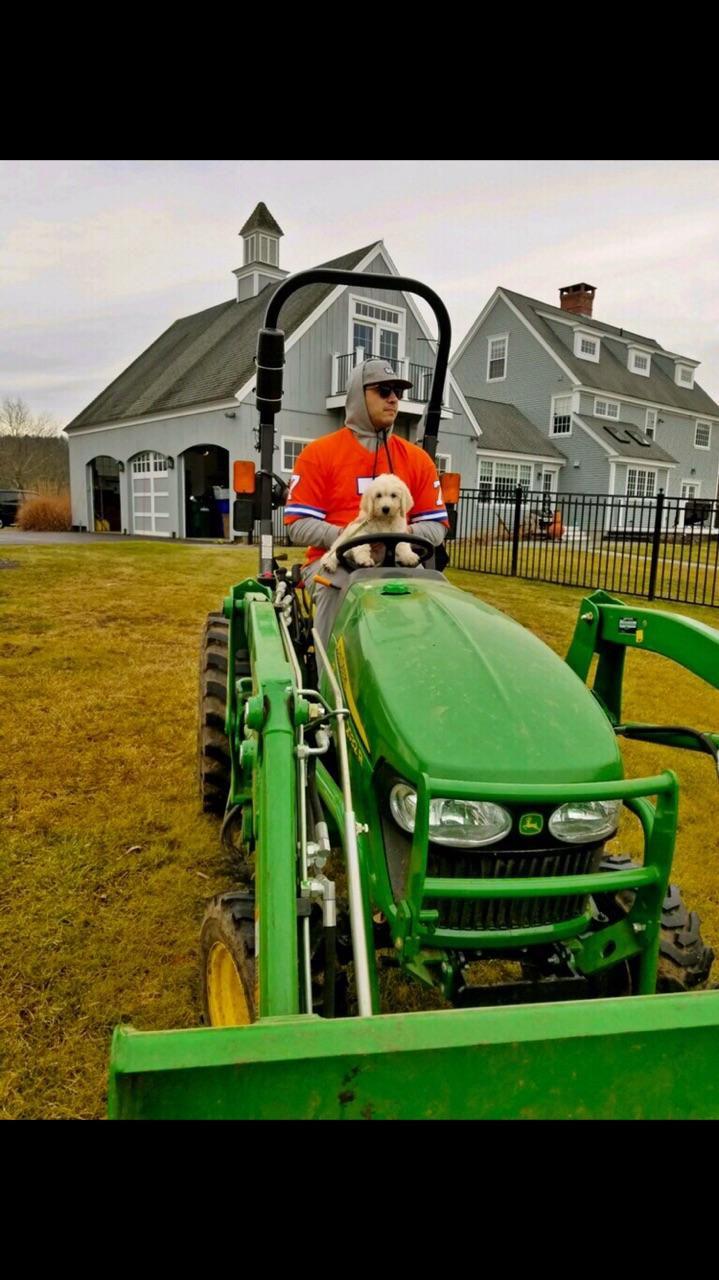 Then I talked to Colby, and human-to-human conversations beat rushes to judgment every time. His actions, not just his words, reminded why the Broncos need to fix this thing for the long haul. It's because that NFL-record home sellout streak will hit 403 straight games Sunday. It's because folks like Colby Vanderbeck who start GoFundMe pages for the undrafted rookie that Broncos Country's fallen in love with.
"He's unbelievable. His story, everything about it's nuts. It's such a great story," says Colby, a former college outfielder at Bucknell University. "I ended up having an injury in baseball. That ended my D-1 career. I know how it feels to have people behind you and supporting you when you get hurt like that. It means a lot."
Colby had never created a GoFundMe before he created this one the day after Christmas, a couple of days after Lindsay busted his right wrist against the Raiders. He doesn't know Traci, who gave $10, or Yussif, who gave $50, or Leroy, who gave $20. He doesn't know a single one of the people who, as of Saturday, had tossed in part of the $4,275 toward the goal of $5,000.
And here's where Colby turned me on to the idea a guy who's making half a million dollars needs funding: "I've heard it from people: 'What are you thinking? This guy's so wealthy.' Guys, you're missing the whole point. Yeah, he can afford it on his own. But he's given me so much entertainment and a lot of other fans feel the same way. I'd love to help the guy get to the Pro Bowl and achieve his dream. I feel like he's been dreaming of this his whole life. I saw him play in Boulder a couple times. I played football my whole life. You just know when you see someone who plays and competes for the right reasons. And that's Lindsay. I think so, at least."
He's right, too. Lindsay strutted into the Oakland-Alameda County Coliseum on Christmas Eve and heard an earful from the costumed locals of the Black Hole. He clapped right back at them, which had to feel good for a Denver-area native with a Broncos rookie record of 1,037 rushing yards before the injury. Lindsay underwent surgery Friday.
The NFLPA should step in and help out with the situation, and Von Miller, the other Pro Bowl pick from the 6-9 Broncos, offered a spot to chill out for the teammate he's called "a superstar."
"I mean, I've got a room for him. I know he likes to bring the whole family, so I don't know if he can bring the fam out. But I've got a room for him," Miller said with a laugh.
"If anything, he can share a bed with me. I'll do whatever I can to make sure he's at the Pro Bowl," Miller added.
See, Phillip Lindsay's not hitchhiking to the Pro Bowl. And by now we all know Lindsay well enough to say the GoFundMe money is surely going to a charity of his choice, a gesture that Colby fully supports. One man's idea, and I'm sure Lindsay will have a better one at locker clean-out day on Monday: Chiefs running back Kareem Hunt was on a Pro Bowl pace and probably takes Lindsay's spot on the AFC roster if he's not released after Week 11 when that unfortunate video surfaced. How 'bout we point that cash toward a Colorado women's shelter that helps victims of gender violence?
You know, like a proud member of Broncos Country once said: the least we can do.