Lloyd Woodhouse wasn't aiming for Olympus when he first picked up a shotgun, as a young boy growing up in Norfolk, Va., in the hardscrabble wake of The Great Depression.
He was just a kid with a hungry family, who knew the skies held a feast for those with sharp eyes and the skills to back them up.
"He wanted to become a better duck hunter so he could provide better for his family," said his daughter, Debbie. "He started shooting skeet because someone told him, 'Hey, you'll get better if you learn to do this.'"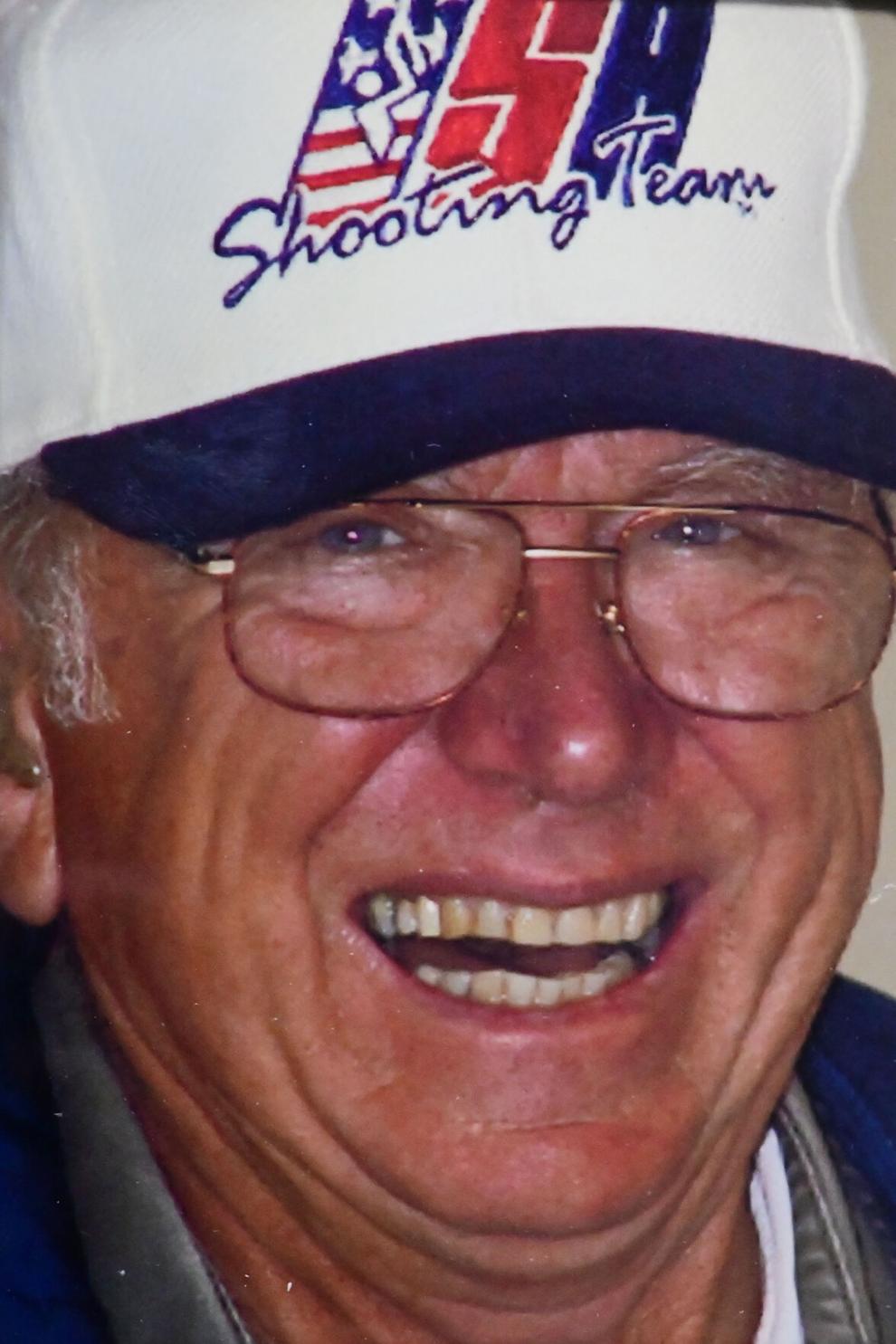 Lloyd Woodhouse didn't stop at "better." He joined the military, became a world-class marksman and ultimately one of the most celebrated shooting coaches in the history of the Olympics. His 23-year career with the Colorado Springs-based national governing body for the sport, guiding the United States Shooting Team to over 428 medals in the shotgun disciplines of trap, double trap and skeet, officially ended when he retired in 2008.
Practically, though, it continues beyond his death, on Oct. 1, at age 86.
"He was known globally and even in March, before he went into hospice, a Guatemalan Olympic hopeful called and wanted him to come down to Guatemala and coach. He had to decline," Debbie said. "Many of the athletes he coached are still competing, still winning medals."
Amber English, who brought home gold in women's skeet from the Summer Olympics in Tokyo, is one of them.
"He was the one that got me started in shotgun and shooting clays for the first time. The first several years that I was competing and learning, he was the coach in Colorado Springs. Myself and a handful of others, he's who we looked up to and learned from," English said.
It wasn't just the coach's skills at honing others' skills that left an impression on the young athlete.
"You'd be hard-pressed to find somebody within the shotgun community across the entire world that hasn't met him or didn't know him," said English, a Springs native and Army lieutenant currently stationed at Fort Benning, Georgia. "He had a very calm demeanor. He called everyone 'Babe.' Didn't matter if it was the manliest man or the youngest girl. Everyone was 'Babe.'"
Part of her believes that may have been because, after so many years, there were too many names to remember. When the "Babe" came from Coach Woodhouse, though, it never felt like a cheat.
"He was a phenomenal guy. He was definitely there for me, from the beginning," English said.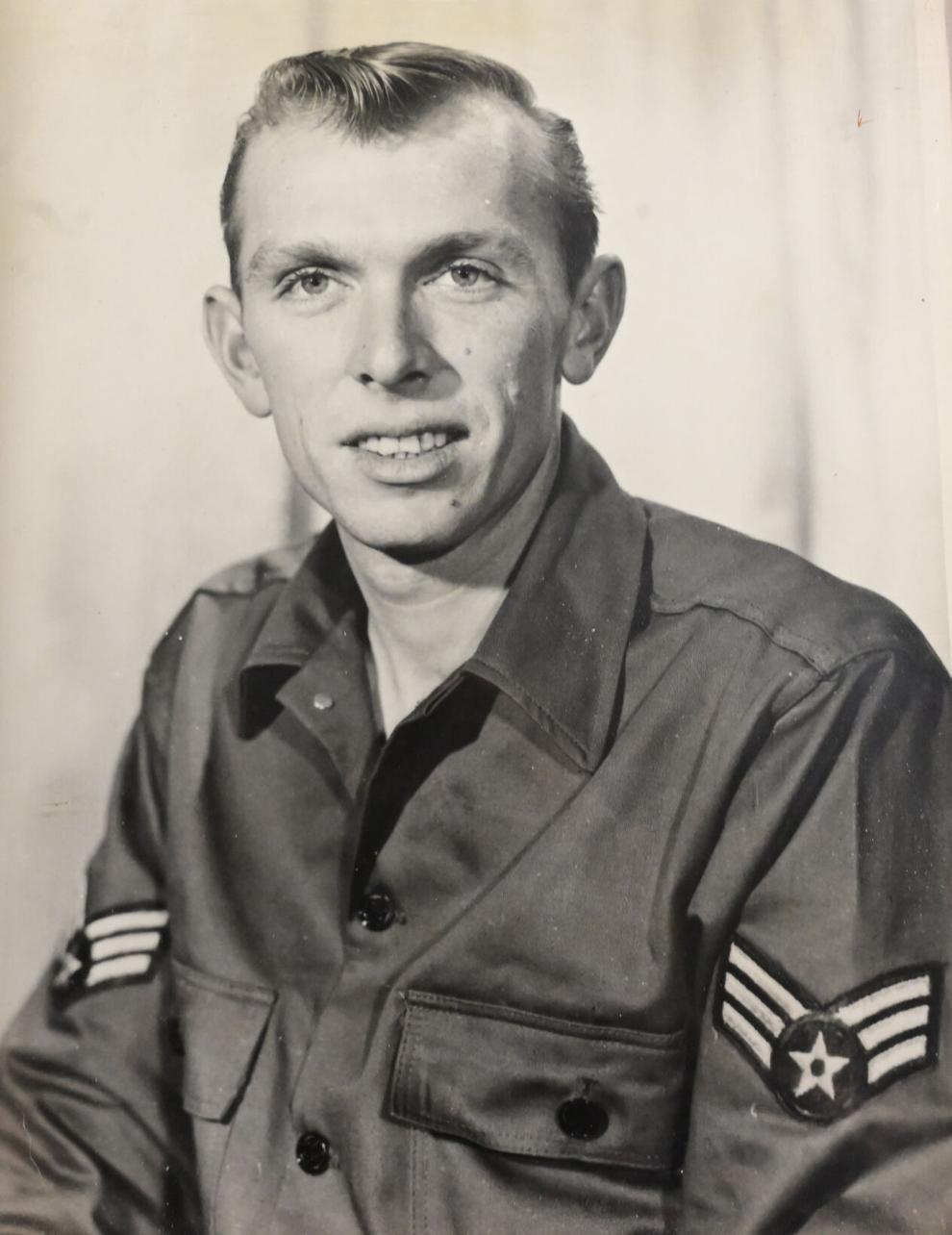 Woodhouse was born in Norfolk in 1935 and enlisted in the U.S. Navy Reserve then the Air Force after high school. By the time he'd graduated at the top of his class of trainees, his shooting skills were well known. He was tapped to become an Air Force instructor and began traveling to bases around the country to conduct training.
He was in California in 1959 when he was thumbing through the album of a family friend and saw a photo of a beautiful woman. The woman's name was Roberta and she set him on a new trajectory, after the two met by chance and scheduled a first date that quickly became a whirlwind courtship.
"Literally two months later he called her at five in the morning and said, 'Save your money.' She said, 'Are we getting married?' He said, 'Yes, I'll marry you,'" said Debbie.
The two wed in 1959, and stayed that way until the end. "Bobbie" Woodhouse died in her husband's arms on May 8, 2018, at their home in Colorado Springs.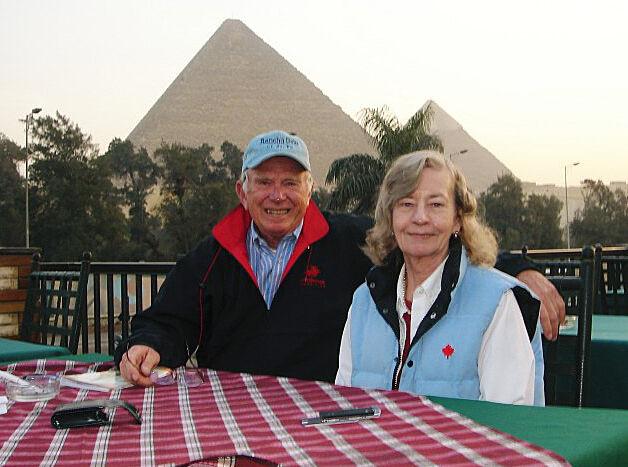 The couple had survived many losses over the years, but it was the first Lloyd would have to face alone. Two of their children had been stricken with a rare genetic disease that caused severely compromised immunity. Daughter Susanne Marie was just over a year old when she died in 1961. They were told their son, David Wayne, born in 1963, wouldn't make it to 10.
David lived until he was 24, which Debbie believes was due to her parents' dedication to getting him top-notch and cutting edge health care.
"We always had to be near an Air Force research hospital," she said.
That was one reason they'd settled in Texas. After David's death and Lloyd's retirement from the military, in 1985, the family - Lloyd, Roberta, Debbie and her older sister, Ellen, moved to Colorado Springs, where Lloyd's shooting chops with the Air Force had earned him the attention of the U.S. Olympic Shooting Team. He began a coaching job at the training center.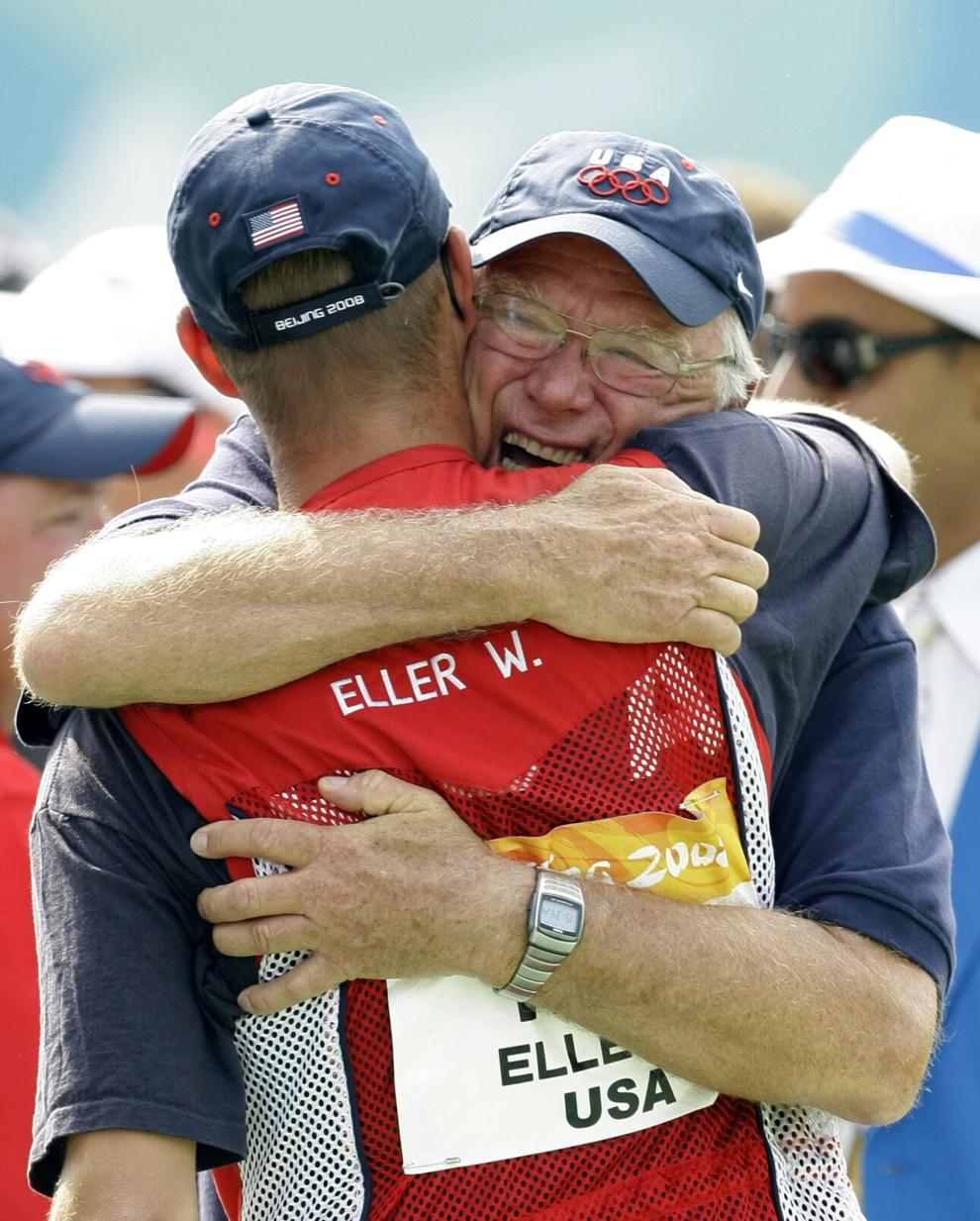 Buddy Duval remembers the first time he saw the man who would become his coach, colleague and "mainstay of the team for a quarter of a century," in 1984. And oh how he had looked the part.
"He was not only a dear friend to me, but one of those people who leaves a lasting impact," said DuVall, a former Olympic pistol shooter who is now chief marketing officer for USA Shooting.
He said that Woodhouse exemplified what it takes to lead an Olympic team to over 428 medals in the shotgun disciplines of trap, double trap and skeet.
In 2003, Woodhouse became the only shooting coach to win the U.S Olympic Committee's Coach of the Year award.
"It was more than a job for him. It was a passion. It was his life," DuVall said. "He would willingly do all this, and in particular he had such a connection to the athletes. There's that special bond with someone you know is there to not only coach you but support you. That was Coach Woodhouse."
Woodhouse's reputation as an expert shot and teacher extended well beyond sport and military circles. He met presidents, dignitaries and celebrities.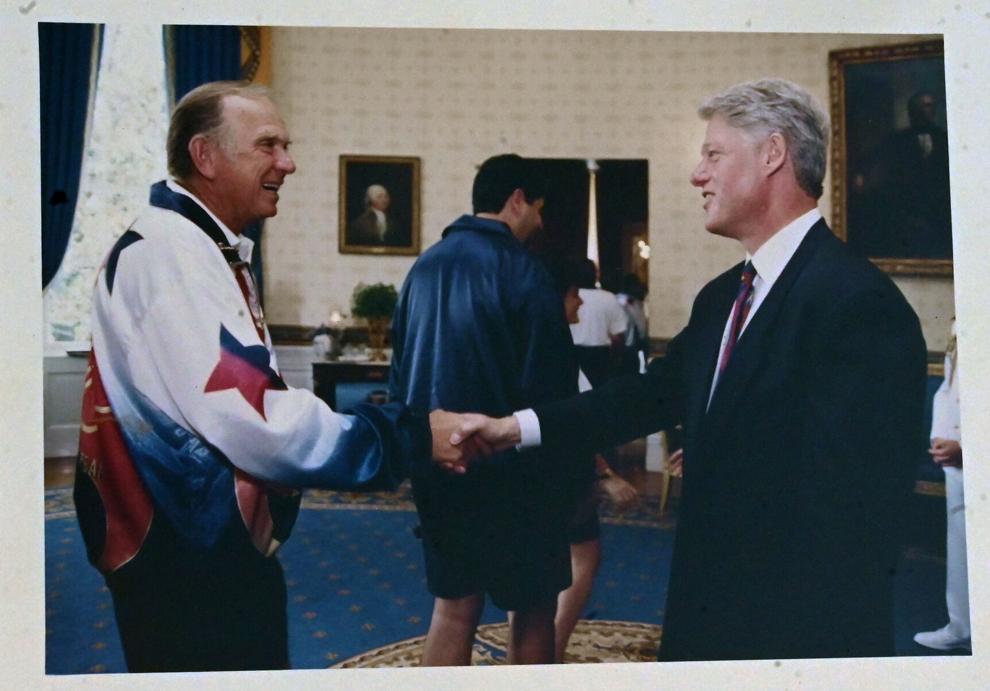 Woodhouse taught the late singer John Denver, and Gen. Norman Schwartzkopf how to shoot skeet. He was the resident expert on a show called "Outdoor Guide," in 2002, providing shooting and safety tips. The influence didn't end when he retired from his spot with USA Shooting.
After he retired from USA Shooting in 2008, he spent four years in Egypt coaching that country's Olympic shooting team.
"My dad's passions were always a driving force," Debbie said. "He just loved people, he loved America and he loved and was so dedicated to the sport."
Josh Lakatos is just one of many Olympic champions coached by Woodhouse who says the coach's legacy cannot be measured in medals.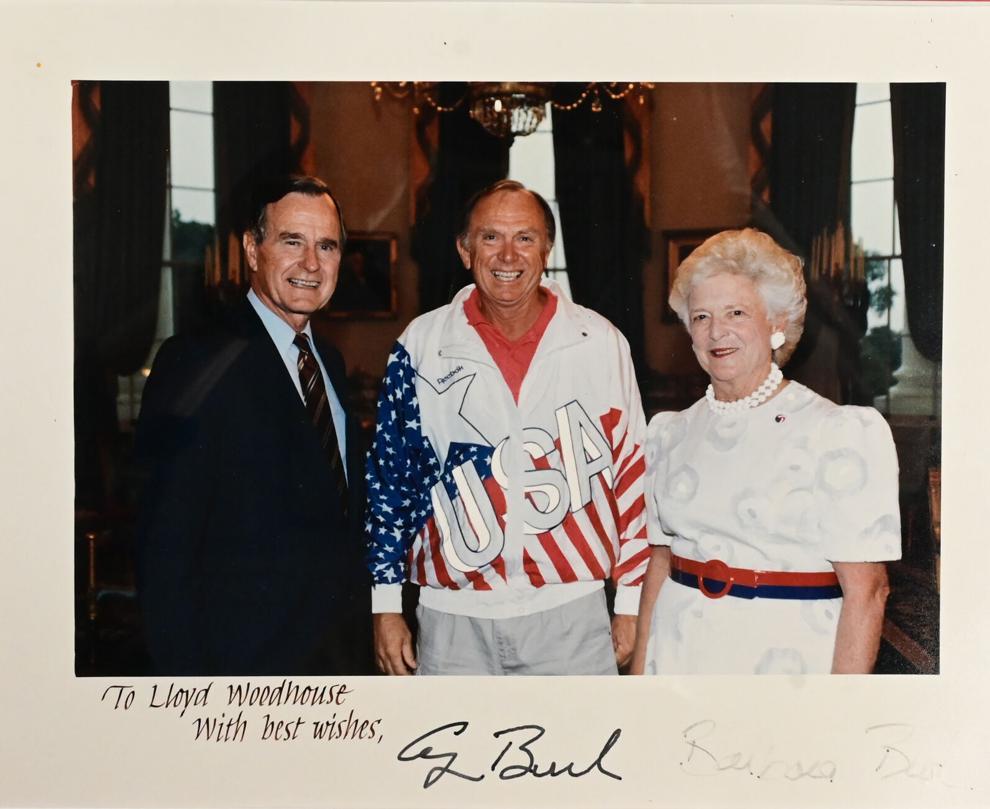 When Lakatos joined the USA Shooting team in the 1980s, he was a teenager and Coach Woodhouse had only recently taken over.
Woodhouse ended up being so much more than a shooting coach, he said.
"What he really was was that person that was always there. He knew us personally as well as what we did shooting-wise better than anyone else," said Lakatos, who won a silver medal in trap shooting in the 1996 Summer Olympics. "It wasn't so much about being a shooting coach as it was being a personal coach and of having that bond of somebody who you knew was always there."
And that, Lakatos said, is what makes a great coach.
"That guy gave everything he had, every day," he said.