Colorado has sent 35 athletes to the Tokyo Olympics this year. Here's the list: 
Valarie Allman, Longmont - Track and field, discus throw
Allman, once a jumper and sprinter, attended Longmont's Silver Creek High School, where she was co-valedictorian. She then headed to Stanford where she's taking a leave of absence from her master's program. She won World Championship gold in 2019 and this is her first Olympics.
---
Christopher Blevins, Durango - Cycling, cross-country – mountain bike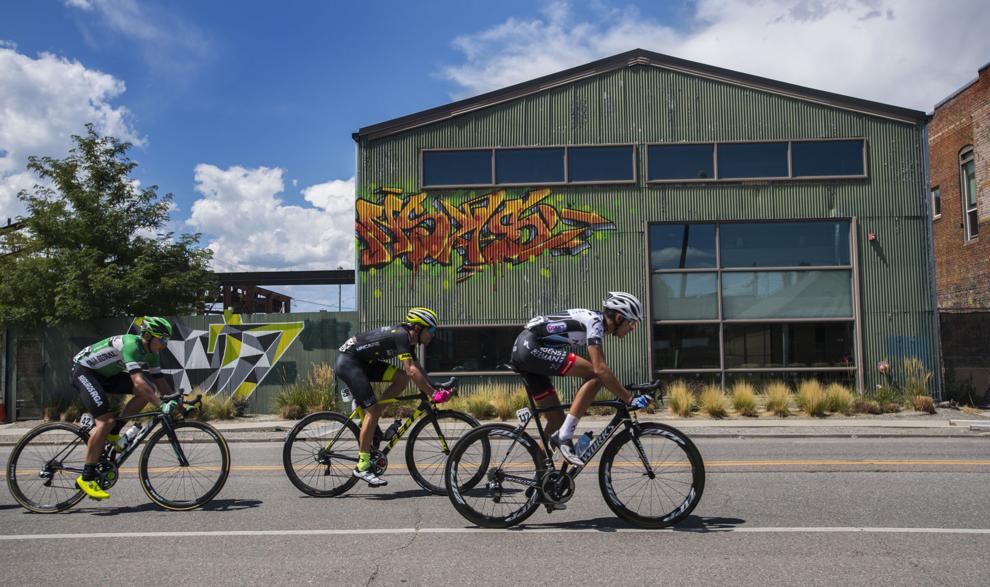 First-time Olympian Blevins, a 2016 graduate of Durango High School, was in a BMX crash at 10 and lost his hearing in his left ear. It wasn't until 2019 that he decided to focus on mountain biking with an eye on Tokyo 2020.
---
Hillary Bor, Colorado Springs - Track and Field, 3000m steeplechase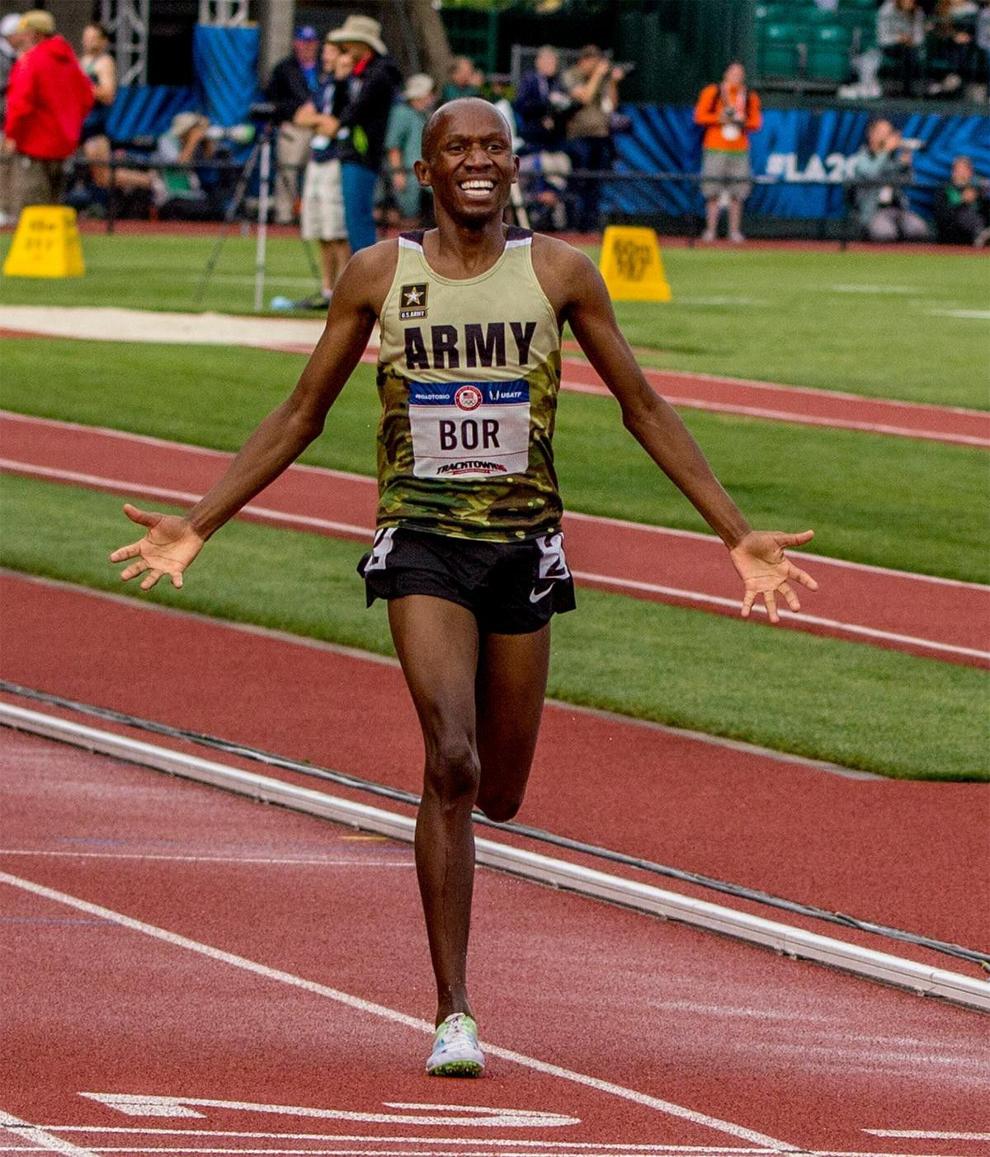 Born in Eldoret, Kenya, Bor earned American citizenship by joining the Army. He's a sergeant serving at Fort Carson and a two-time Olympian. His brothers, Emmanuel and Julius, ran at the University of Alabama.
---
Kendall Chase,  Evergreen - Rowing, four
The Mullen High School graduate was a Sportswomen of Colorado award recipient for her achievements in rowing in 2014 and 2015. Her U.S. Rowing biography states that she's an LGBTQ+ advocate.
---
🥉 Paul Chelimo, Colorado Springs - Track and field, 5000m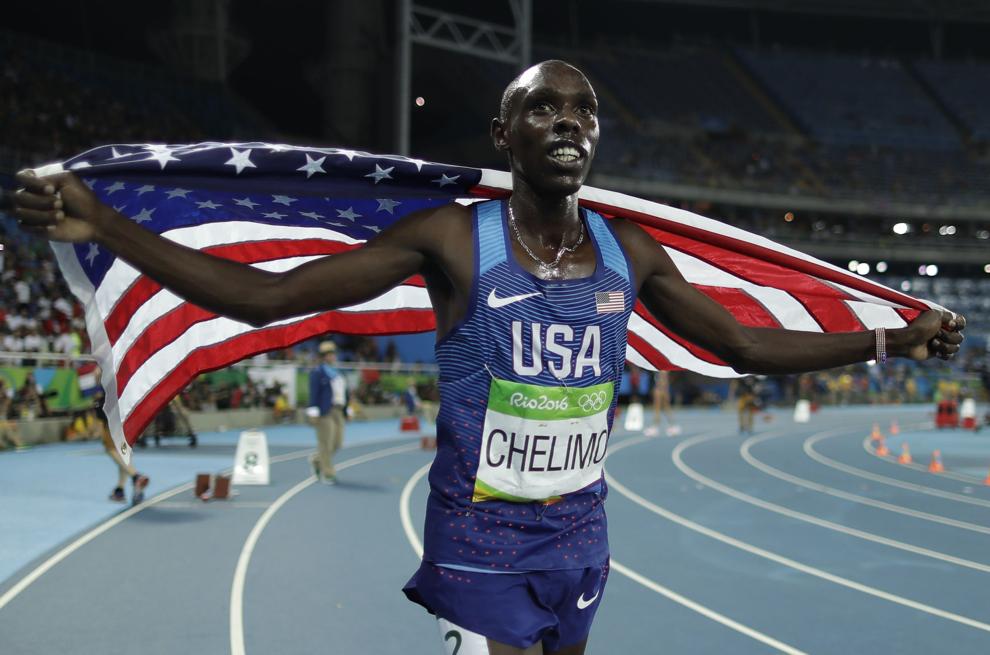 Chelimo took bronze in the 5000-meter race Friday, Aug. 6 with a time of 12:59.05. Chelimo previously won silver in the 2016 Rio Olympics at 5000 meters. He was born in Iten, Kenya but gained U.S. citizenship by joining the U.S. Army and the World Class Athlete Program in 2014.
---
Emma Coburn, Crested Butte - Track and field, 3000m steeplechase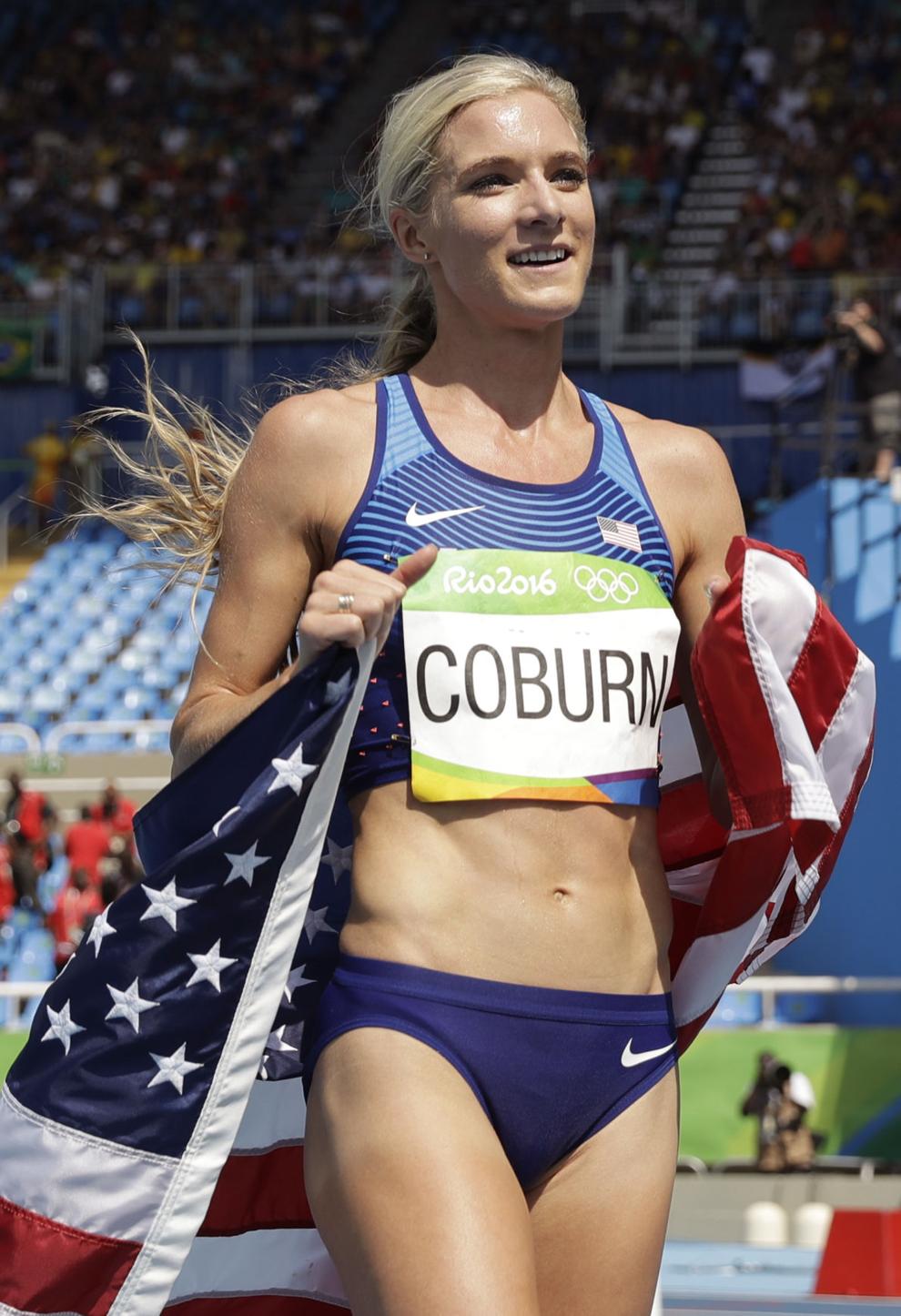 Coburn, a four-time All-American at the University of Colorado, is a three-time Olympian and won bronze in Rio. Her steeplechase career began at Crested Butte High School when it was the only available race on a day where she wasn't already competing.
---
Valerie Constien, Edwards - Track and field ,3000m steeplechase
Another Colorado graduate, Constien graduated from Battle Mountain High School in 2014. She was a four-sport athlete in high school, competing in cross country, track, Nordic skiing, and soccer. These are her first Olympic Games.
---
Elise Cranny, Boulder - Track and field, 10,000m, 5000m
The Niwot High School graduate is the daughter of competitive triathletes. She won consecutive 4A state cross country titles. This is her first trip to the Olympics.
---
Colin Duffy, Broomfield - Sport climbing, combined
At 17, Duffy is the youngest member of the Colorado-heavy USA Climbing team in the Tokyo Olympics and participating in a new sport. He was 13 when he won his first youth world championships.
---
Amro Elgeziry, Colorado Springs - Modern pentathlon, individual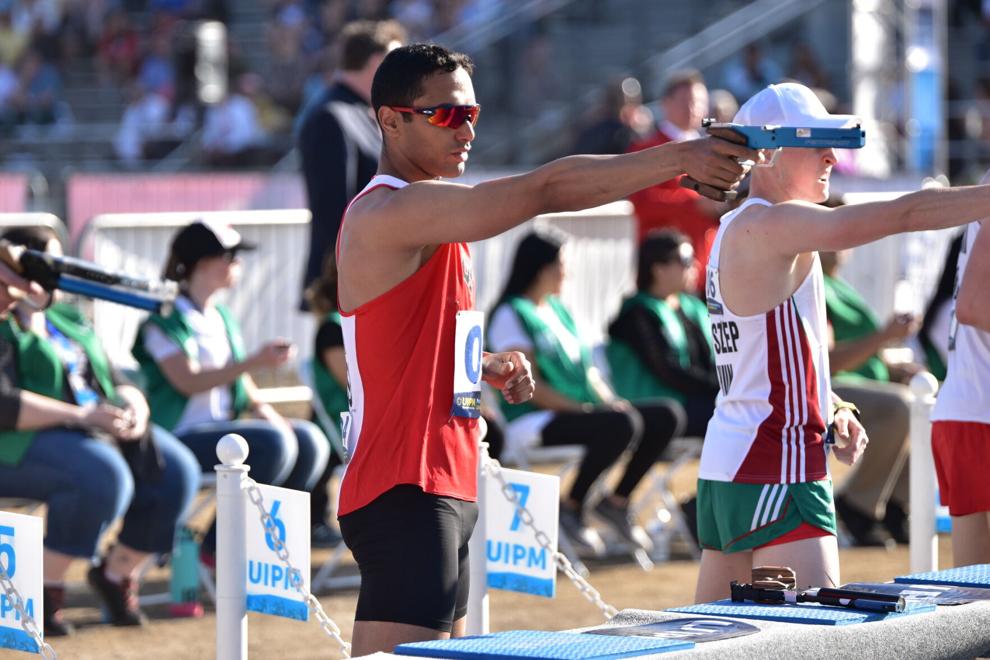 Elgeziry, 33, competed in three Olympics (2008, 2012, 2016) for Egypt. His wife, Isabella Isaksen, and two brothers have competed in the same sport. All three are Olympians. He's a member of the Army World Class Athlete Program.
---
🥇 Amber English, Colorado Springs- Shooting, skeet
English attended Cheyenne Mountain High School and UCCS and is a member of the World Class Athlete Program. She won the gold medal in women's skeet shooting on Monday, July 26, 2021...Read more here. 
---
Mason Finley, Chaffee County - Track and field, Discus throw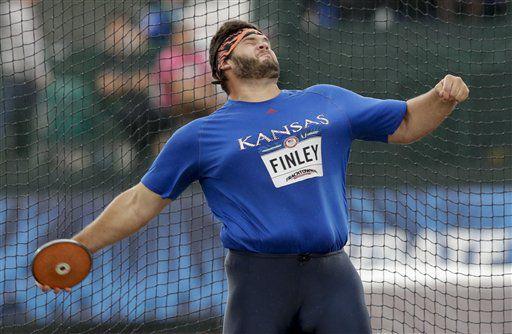 Buena Vista High School graduate Finley was 11th in Rio in the discus throw. Finley attended the University of Kansas but graduated from the University of Wyoming with a degree in theater.
---
Maddie Godby, Louisville - Cycling, keirin, sprint
The Monarch High School graduate participated in criteriums and road races until a "Learn the Velo" day at the Colorado Springs velodrome led to a change to track sprinting. She was the first American female to be invited to race the prestigious Japanese Keirin School, according to Team USA.
---
🥈Adeline Gray, Denver - wrestling, freestyle 76kg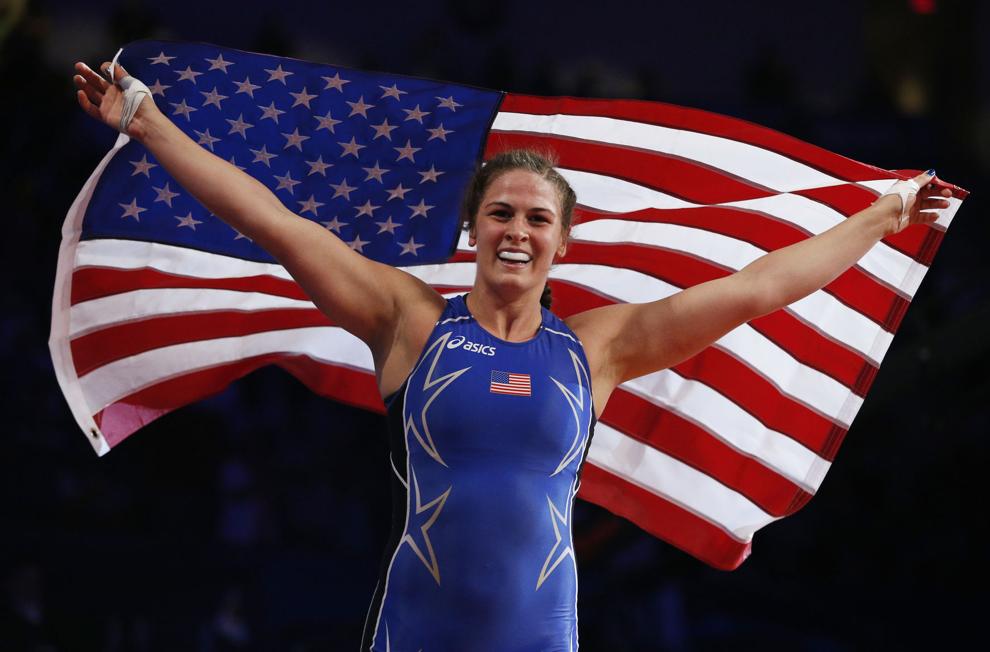 Adeline Gray won silver after falling to Germany's Aline Rotter-Focken in the the 76-kilogram women's freestyle wrestling final on Aug. 1. 
---
Ildar Hafizov, Colorado Springs - Wrestling, Greco-Roman 60kg
Hafizov, born in Tashkent, Uzbekistan, previously competed for Uzbekistan in the 2008 Olympics and placed 11th. He's part of the World Class Athlete Program and a two-time U.S. World Team member (2017, 2019).
---
G'Angelo Hancock, Fountain - Wrestling, Greco-Roman 97kg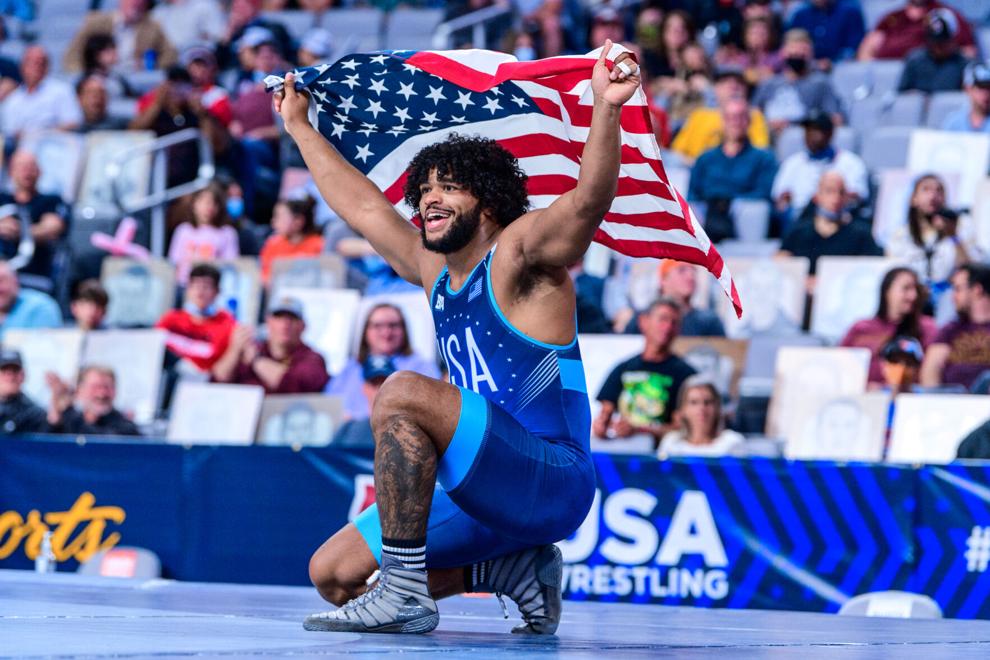 Hancock — then using his first name, Tracy — attended Fountain Fort-Carson but was expelled for fighting, according to the Denver Post. At 16 he was offered a spot in the residency program at the Olympic Training Center and is now making his Olympic debut.
---
🥉Lindsey Horan, Golden- Soccer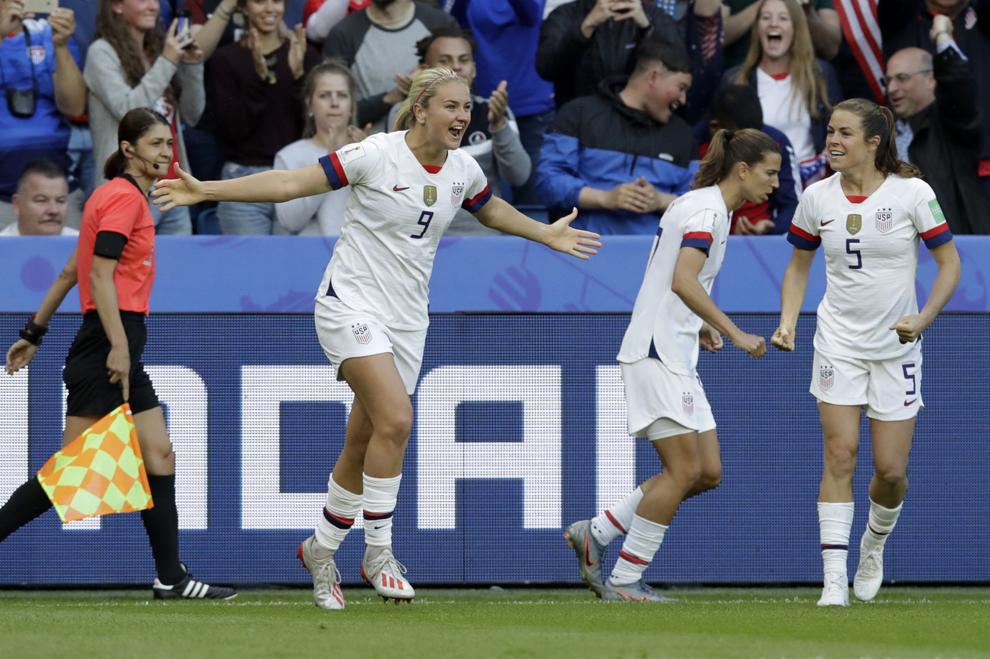 The United States women's soccer team won bronze with a 4-3 win over Australia on August 5.  Midfielder Lindsey Horan attended Golden High School, but played club soccer with the Colorado Rush.
---
Erin Huck, Boulder - Cycling, cross-country – mountain bike
Huck will make her Olympic debut at 40. She attended Estes Park High School and University of Colorado. She became the third member of the U.S. team for Tokyo after Chloe Woodruff formally resigned July 1.
---
Benard Keter, Colorado Springs - Track and field, 3000m steeplechase
Keter, a U.S. Army World Class Athlete Program member, is a first-time Olympian. He was born in Molo, Kenya and attended Texas Tech.
---
Woody Kincaid, Littleton - Track and field, 10,000m, 5000m
Kincaid won the 10,000-meter run at the Olympic Trials and was third in the 5,000-meter run. He attended Columbine High School, graduating in 2011, and the University of Portland.
---
🥈 Lucas Kozeniesky, Colorado Springs - Shooting,10m air rifle men
The two-time Olympian (2016, 2020) attended N.C. State. At Olympic Trials Part 2 in 2020, Kozeniesky tied a world record and set a rational record, securing another spot on the Olympic Team in the process. Kozeniesky of Colorado Springs and his partner, Mary Tucker, combined to win silver in the mixed 10-meter air rifle.
---
Annie Kunz, Denver - Track and field, heptathlon
Wheat Ridge High School and Texas A&M alumna Kunz is making her Olympic debut. Her family is full of track athletes and her father, Terry, was a Super Bowl Champion with the 1976 Oakland Raiders.
---
Zachary Lokken, Durango - Canoe
Lokken, 27, is a first-time Olympian. He won the U.S. Olympic Team Trials on April 14, then was the lone American to advance to the finals at the International Canoe Federation Canoe Slalom World Cup in Prague, Czech Republic.
---
🥈 Kevin McDowell, Colorado Springs - Triathlon, individual/mixed relay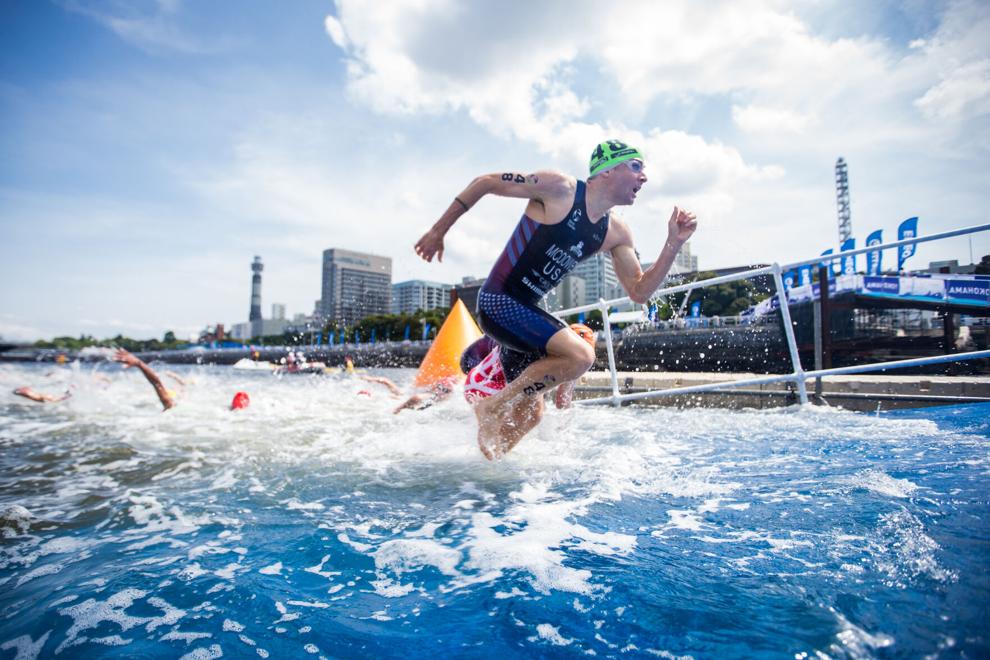 In his late teens, McDowell was diagnosed with Hodgkin's Lymphoma, and took six months off to complete chemotherapy. He returned to elite competition a year later. McDowell, who attended UCCS, is a seven-time World Cup medalist and has been cancer-free for more than 10 years. He won a silver medal in the Olympic debut of the triathlon mixed relay on Saturday, July 31. 
---
Cody Melphy, Littleton - Rugby  
The Heritage High School product started playing rugby at 18. He was named to Team USA as an alternate as Ben Pinkelman was forced to withdraw due to a chronic back injury. Melphy can play at any time.
---
Yul Moldauer, Arvada - gymnastics (artistic)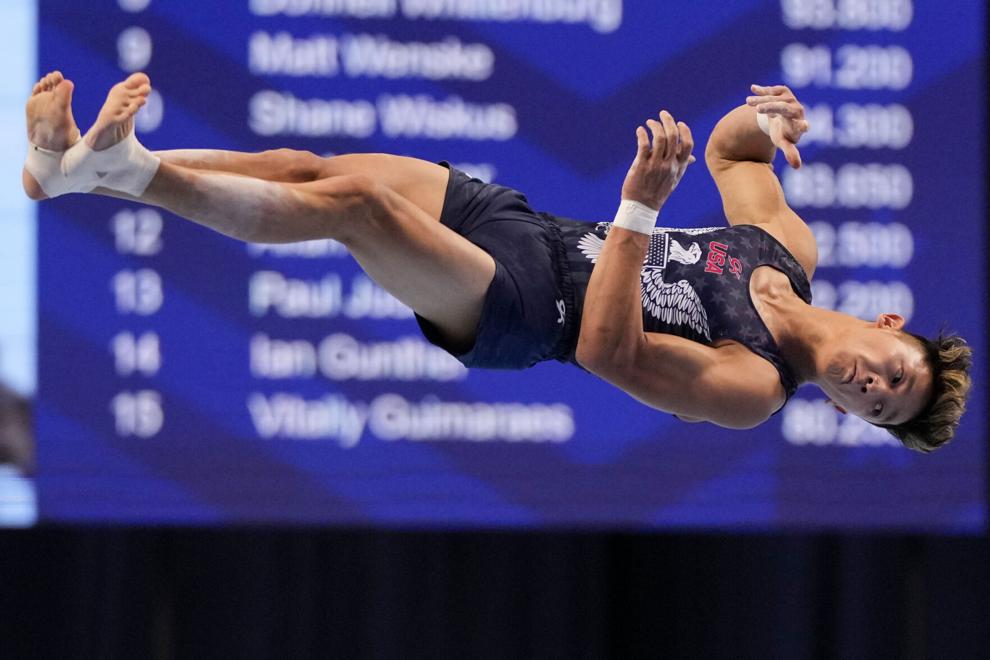 Moldauer, who attended Golden High School, enjoyed a decorated career at Oklahoma. He was the 2017 U.S. national all-around champion and the 2017 World bronze medalist on floor exercise.
---
Jordyn Poulter,  Aurora - Volleyball 
The Eaglecrest High School player and All-American at Illinois is a first-time Olympian. Her younger sister Lorrin plays the same sport at the University of Denver.
---
Brooke Raboutou, Boulder - Sport climbing, combined
Raboutou is the daughter of former climbing world cup champions Robyn Erbesfield-Raboutou and Didier Raboutou. She's trained with Olympic teammate Duffy.
---
Summer Rappaport, Thornton - Triathlon, mixed relay/individual
Rappaport was on the swimming and cross-country teams at Villanova. After college, she joined the USA Triathlon Collegiate Recruitment Program and started competing as an elite triathlete in 2014.
---
Samantha Achterberg Schultz, Littleton - Pentathlon, individual
Schultz, of Chatfield Senior High School, is a member of the World Class Athlete Program. She took gold in the women's pentathlon relay and silver in the individual competition at the 2019 Pan American Games.
---
🥇 William Shaner, Colorado Springs - Shooting, 10m air rifle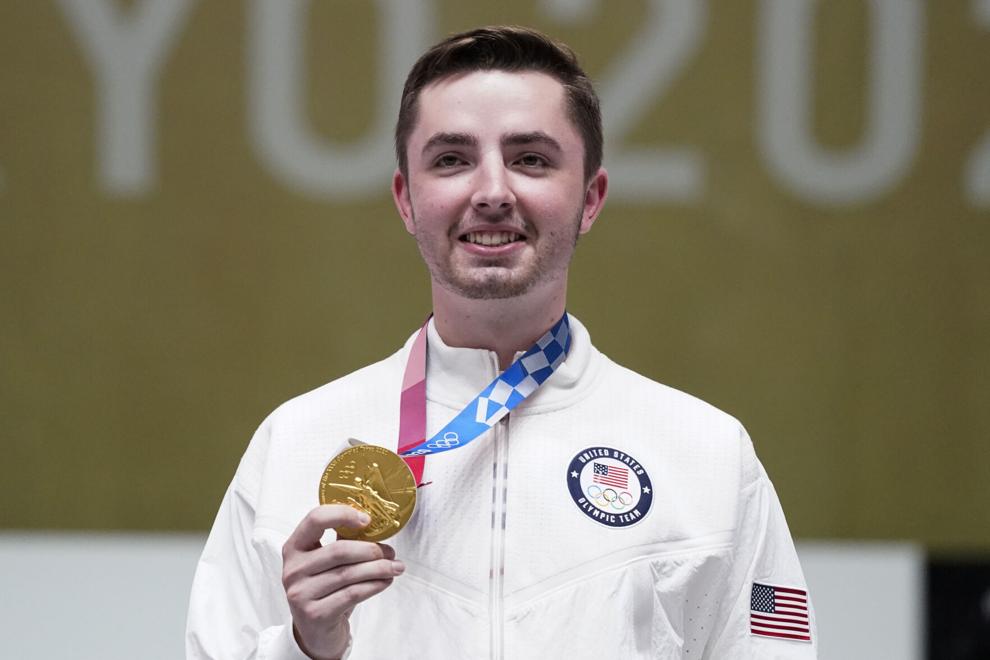 Shaner started in shooting sports when he was 9 years old and is a first-time Olympian. He won the gold medal in the men's 10-meter air rifle on Sunday, July 25, 2021...Read more here.
---
Jessica Thoennes,  Denver - Rowing, eight
A multi-sport athlete at Mountain Vista High School, Thoennes started rowing at the University of Washington. She won silver in the women's eight at the 2017 World Rowing Under-23 Championships.
---
🥇 Washington,  Colorado Springs - Volleyball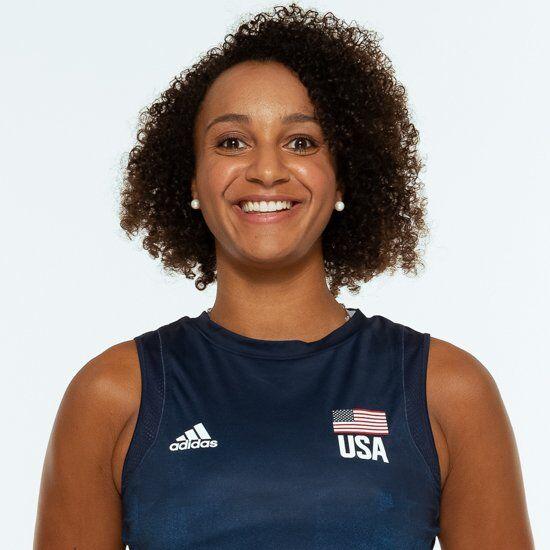 The Doherty High School grad was the 2013 Volleyball Magazine National Player of the Year and a two-time Colorado Gatorade High School Player of the Year. She won gold Aug.8 after the U.S. women's volleyball team beat Brazil.
---
Jacarra Winchester, Colorado Springs -Wrestling, freestyle 53kg
U.S. Olympic Training Center resident athlete Winchester won the U.S. Open title in 2018 and 2019, and was a world champion in 2019.
---
🥇 Anastasija Zolotic, Colorado Springs, Taekwondo, women 57kg
Colorado Springs' Anastasija Zolotic won the United States' first gold medal in women's taekwondo by beating Russian athlete Tatiana Minina 25-17 on Sunday to claim the featherweight division title on Sunday, July 26, 2021...Read more here.