Colorado sent more than 30 Olympians to compete in this year's Summer Olympics in Tokyo, which kicked off Friday, July 23 and wrapped Sunday Aug. 8. 
Here's a look at who won medals. 
---
🥇Anastasija Zolotic
Anastasija Zolotic, an 18-year-old resident of Colorado Springs, made history after becoming the the U.S.'s first-ever gold medalists in women's taekwondo. Zolotic moved to Colorado Springs with her family in 2019 to train at the National Center of Excellence off of Garden of the Gods Road, according to the Colorado Springs Olympic City USA Facebook page post. Zolotic was only the fourth American to reach an Olympic taekwondo final and only the second woman.
---
🥇William Shaner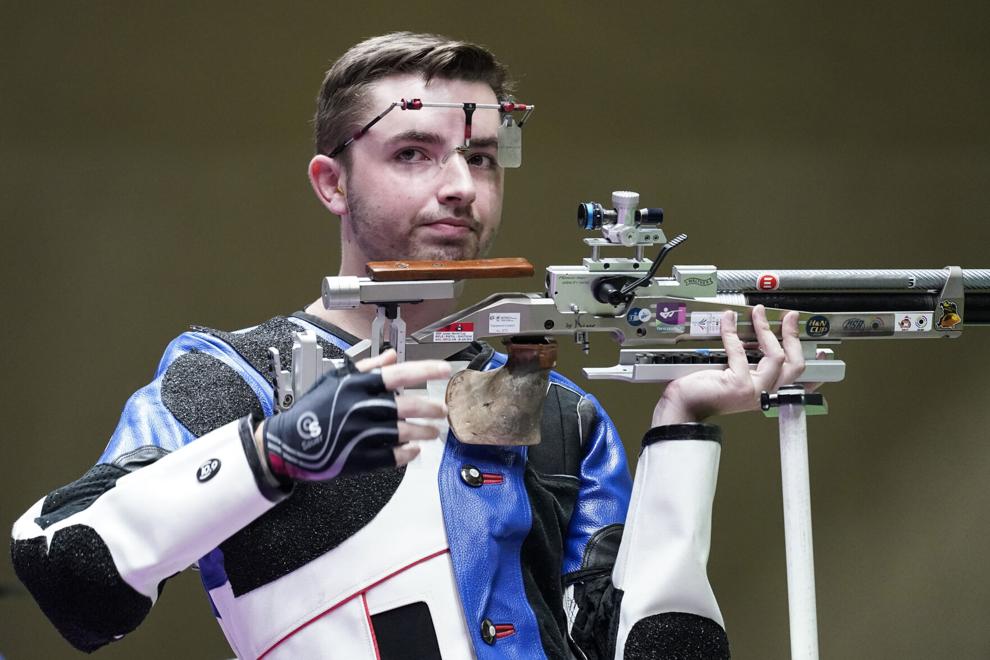 Colorado Springs' William Shaner also added to the United States' second-day haul at the Tokyo Games, winning the men's 10-meter air rifle with an Olympic-record 251.6 points. The 20-year-old who grew up in Rifle, Colo., began shooting at age 8 and won his first international competition at 14. He is the the second-youngest men's 10-meter air rifle Olympic champion. 
---
🥇Amber English
Cheyenne Mountain High School grad Amber English set an Olympic record in the opening shotgun event, hitting 56 of 60 targets and beating reigning skeet champion Diana Bacosi of Italy by one. English, who graduated from the University of Colorado at Colorado Springs, is a member of the World Class Athlete Program.
---
🥇 Tamyra Mensah-Stock 
The Colorado Springs resident defeated Nigeria's Blessing Oborududu 4-1 in the women's 68-kilogram freestyle wrestling final on Aug.3, becoming the first American Black woman to win Olympic gold in wrestling— and the second American woman overall.
---
🥇Jennifer Valente 
UCCS student Jennifer Valente won the track cycling's omnium on Aug. 7. Valente led the four-race event from start to finish in securing her third career Olympic medal and second in Tokyo.
---
🥇Jordan Poulter and Haleigh Washington
Colorado volleyball players Jordan Poulter (Aurora) and Haleigh Washington (Colorado Springs), won gold on the final day of the Olympic Games after the U.S. women's volleyball team beat Brazil. 
---
🥈Lucas Kozeniesky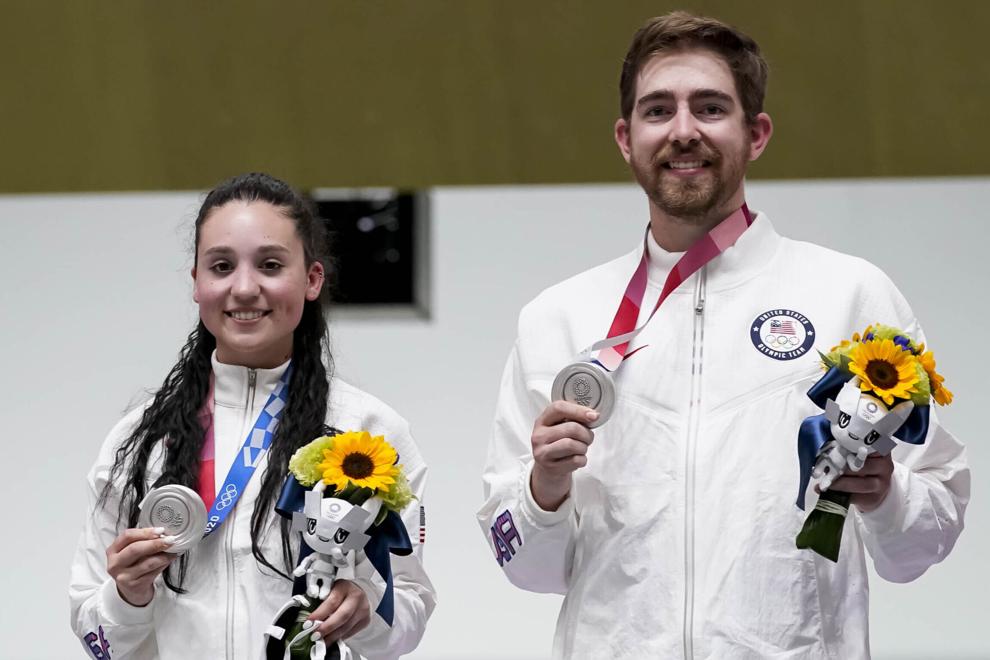 Lucas Kozeniesky of Colorado Springs and his partner, Mary Tucker, combined to win silver in the mixed 10-meter air rifle. Kozeniesky is a two-time Olympian (2016, 2020) who attended N.C. State. At Olympic Trials Part 2 in 2020, Kozeniesky tied a world record and set a rational record, securing another spot on the Olympic Team in the process.
---
🥈 Kevin McDowell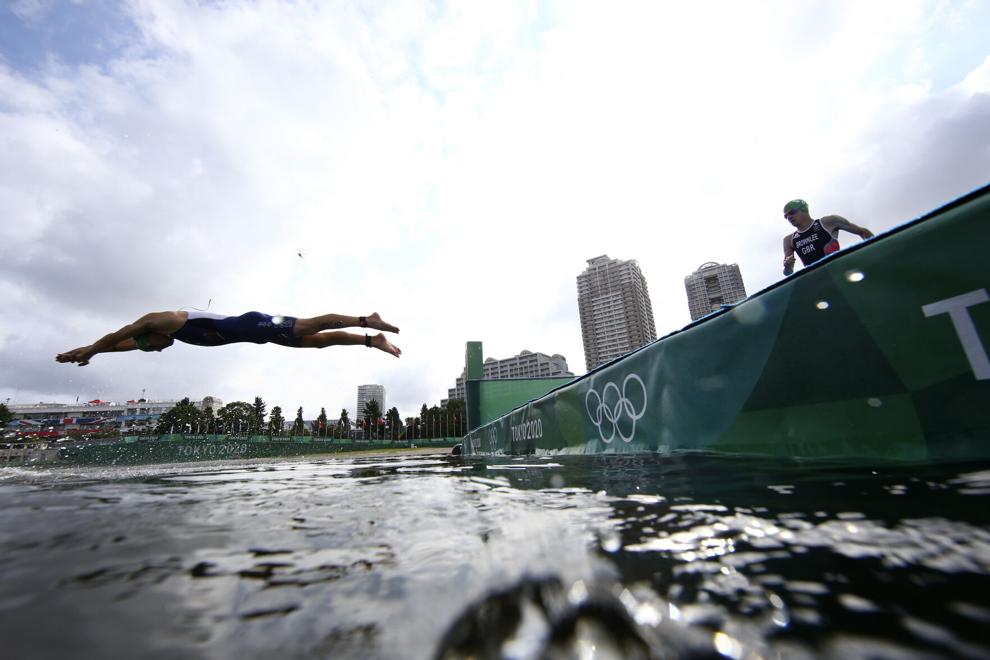 Kevin McDowell, 28, of Colorado Springs (and Geneva, Ill.),made history and won a silver medal in the Olympic debut of the triathlon mixed relay. It was a dream finish for McDowell, whose triathlon career was disrupted in 2011 by cancer. McDowell attended the University of Colorado at Colorado Springs. 
---
🥈Kyle Snyder 
Coronado High School grad Kyle Snyder won silver in the men's 97kg freestyle wrestling on Aug. 7. The Russian Olympic Committee's Abdulrashid Sadulaev defeated Snyder 6-3 in the men's freestyle 97-kilogram final on Saturday.
Adeline Gray
Denver's Adeline Maria Gray won silver in the women's 76kg freestyle wrestling final after falling to Germany's Aline Rotter-Focken on Aug.1. 
---
🥉 Lindsey Horan
The United States women's soccer team won bronze with a 4-3 win over Australia after opening the Tokyo Games with an uncharacteristic 3-0 loss to Sweden. Midfielder Lindsey Horan attended Golden High School, but played club soccer with the Colorado Rush.
---
🥉 Paul Chelimo 
Paul Chelimo took bronze in the 5000-meter race Friday, Aug. 6 with a time of 12:59.05. Chelimo previously won silver in the 2016 Rio Olympics at 5000 meters. He was born in Iten, Kenya but gained U.S. citizenship by joining the U.S. Army and the World Class Athlete Program in 2014.