Jeff Culver, the men's basketball coach at the University of Colorado at Colorado Springs and Andy Partee, the head coach at Colorado College, had the opportunity to train the best athletes in the country this weekend as coaches for the USA Basketball Men's Junior National Team's October minicamp.
The three-day event featured 82 of the nation's top basketball prospects and 16 of the best coaches in the country — mostly from high school or college prep programs.
"When I get together and decide who to bring in, I want good teachers. And both Jeff and Andy do a great job at that," said USA basketball coaching advisor Don Showalter. "We have always liked to get some coaches at the college level because it brings something different than a high school coach. Those two add a lot to that aspect of it."
Culver and Partee were two of the only college coaches on the roster, but both said they were excited to soak in coaching knowledge from around the country.
"Selfishly there's certainly that aspect of me becoming a sponge this weekend and learning from everyone in the room," Culver said. "I'm learning how practices are managed and things like that, so anything I can pick up I am taking notes and bringing back to UCCS and try to take advantage of it."
Culver has accumulated more than 100 wins in seven seasons as coach at UCCS.
Similarly Partee saw his experience as his own 'coaches clinic' and said he will use it to change his style at Colorado College.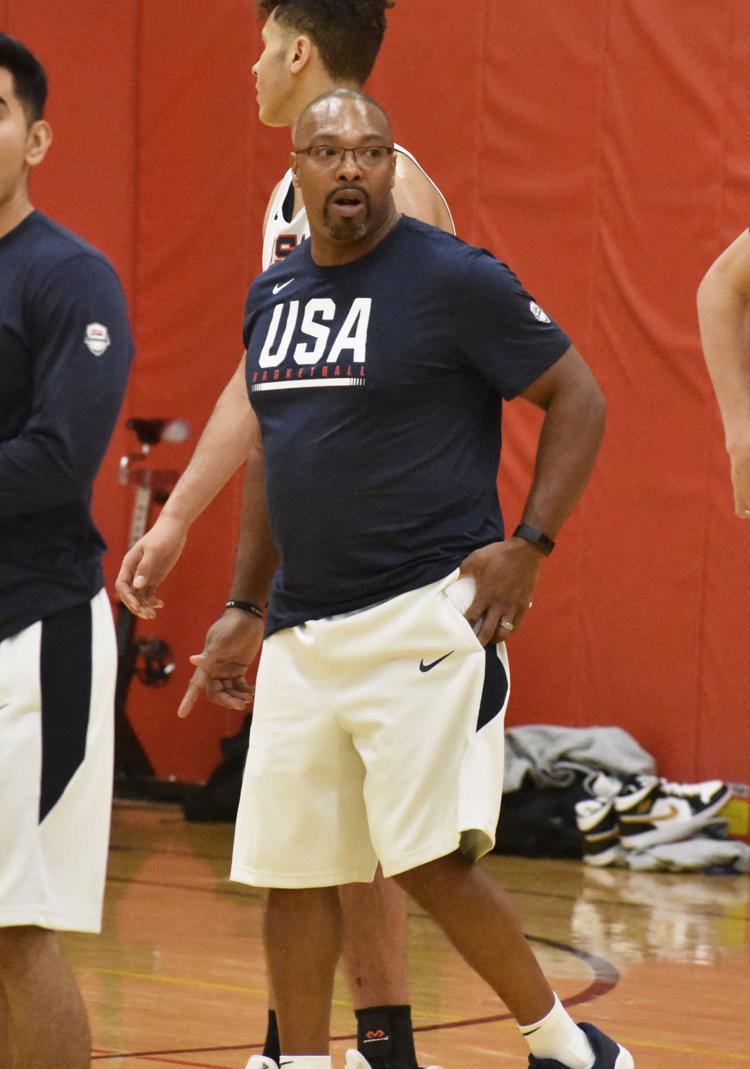 "It's been a highlight of my time at Colorado College to learn and to get some of the professional development," Partee said. "The opportunity was something I really couldn't pass up."
Partee, who has been at Colorado College for 12 years, watches hours of high school film as he builds the Tigers basketball program. He said there was really no comparison to the players he coached this weekend.
"When watching film you're trying to determine, 'does this kid have the ability?', but with these guys it's obvious," Partee said. "Coaches are better coaches when you have better players. I know I would be a much better coach if I had any of these guys. It's just nice to be a part of that level of athlete that you see on TV. You get a sense as a coach that you can replicate what you see in an NBA game if I had those horses."
Culver and Partee coached separate teams of class of 2021 athletes. Despite coaching athletes with skills that attracted scouts from 24 NBA teams this weekend, Culver said there was still a lot of coaching to be done.
"We have these elite athletes from all over the country, but they're still kids, and sometimes people forget that," Culver said. "They're still learning how to grow and to be men, but we are part of that process. They know they haven't learned it all yet. They have the skill set, but we are trying to provide some more tools in the toolbox for success on and off the court."