Air Force's team captain in basketball from 1970 will headline this year's academy Athletics Hall of Fame class.
You may have heard of him.
Gregg Popovich — Pop — has gone on to win five NBA titles with the San Antonio Spurs as one of the most successful coaches in American sports history. His career launched with the Falcons, where his 54.1 career shooting percentage still ranks all-time and where he spent six seasons as an assistant coach.
Popovich is part of a banner class that will be inducted May 4 at the academy's Arnold Hall Ballroom. The class includes football All-American Chris Gizzi, hockey All-American Eric Ehn, the 1985 football team that won the Western Athletic Conference, wrestling coach Wayne Baughman and volleyball standout and Rhodes Scholar Delavane Diaz.
Popovich ranks behind only Lenny Wilkens and Don Nelson in victories among NBA coaches. The Spurs have had winning records in each of his 21 full seasons as coach.
He was an assistant under Hank Egan at Air Force and later hired Egan as a Spurs assistant.
Popovich was named a distinguished graduate by the academy in 2008 and earned the Daily Point of Light Award for the Spurs' Drug Free Basketball league from U.S. President George H.W. Bush in 1992.
An Air Force spokesman said Popovich plans to be in attendance at the induction ceremony.
Gizzi, a 1997 graduate, led the WAC in tackles (179) as a senior, earning All-American honors. He was twice named the top defensive player in the conference and later played for the Green Bay Packers.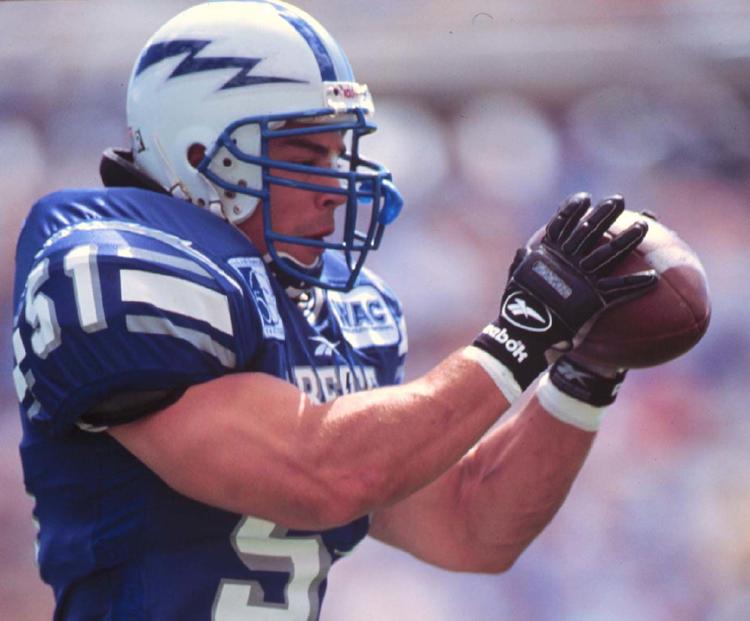 Coach Fisher DeBerry's 1985 team went 12-1, giving the school its first WAC title in any sport. It beat Notre Dame during the regular season and Texas in the Bluebonnet Bowl. Two players from the team, Chad Hennings and Scott Thomas, as well as DeBerry are members of the College Football Hall of Fame.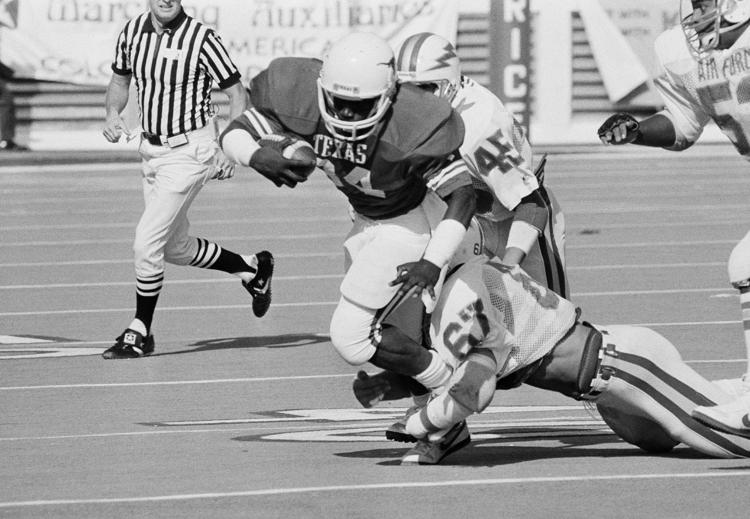 Baughman coached for the Falcons in stints from 1974-84 and 1988-2006. His 1991 team won the WAC title, while he had 16 individual WAC champions and four NCAA All-Americans. He coached two U.S. Olympic teams and is a member of the USA Wrestling Hall of Fame.
Ehn, a 2008 graduate, became the academy's first hockey All-American in 2007 when he was second in the nation in scoring and was one of three Hobey Hat Trick finalists.
Diaz, a three-time team player of year before graduating in 2004, was a cadet wing commander, Rhodes Scholar and is the program's all-time leader with kills in a match (41) and career kills per game (4.98).