For all the things that have changed over the past four years of Ben Payne's life, at least one thing remains the same — his ability to run a qualifying time for the Olympic Marathon Trials.
The 2004 Air Force Academy graduate will compete for a spot on the Olympic team for the second time Saturday in Atlanta. He'll earn a trip to Tokyo if he finishes in the top three of a 26.2-mile race featuring many of the best distance runners in the United States.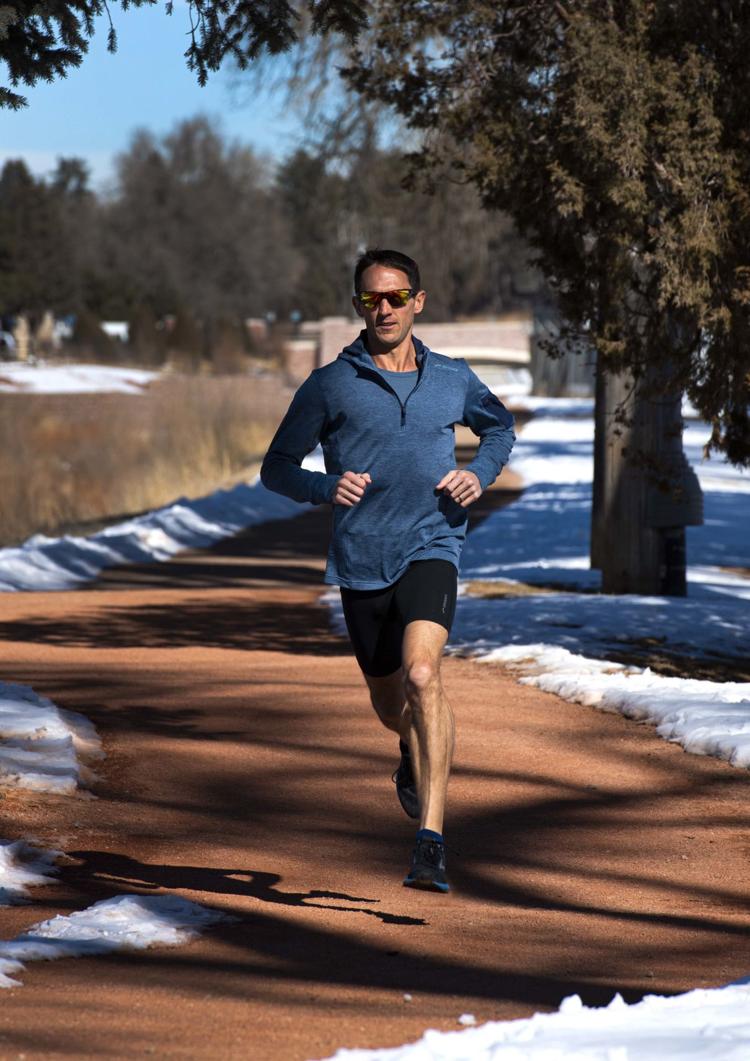 "Realistically," Payne says. "I would be a very long shot for that."
A more feasible goal is matching his 2016 finish in Los Angeles when he was 17th in 2 hours, 18 minutes and 37 seconds — 5:37 behind the third-place finisher.
That time was the result of a couple of years in the Air Force's World Class Athlete Program where his assignment was to train for the trials.
"The WCAP thing is the best deal anyone could have," said former Air Force cross country coach Mark Stanforth who still advises Payne 20 years after the 38-year-old enrolled.
Payne's results reflect as much. His personal best came in 2015 when he ran a 2:15:46 at the New York City Marathon, placing ninth. He qualified for the 2020 trials after running 2:18:01 — still averaging about 5:25 miles — at Boston despite a much more hectic life.
"Totally different world for me now," Payne said. "My life has changed dramatically over the last four years in the best ways possible."
Freshly married in 2016, Payne has two children under 3, a 2 1/2-year-old boy and a daughter who made the Paynes a family of four eight months ago.
Instead of strictly training, Payne is working at NORAD full time, flying for Southwest Airlines on the side and handling his responsibilities in the Colorado Air National Guard.
"My priorities have definitely shifted," Payne said. "I still love running fast, still love training, but it's not my life, if that makes sense."
It makes sense to Stanforth, who said the pilot and Air Force major with five deployments to his name has always been pretty rational in a sport full of obsessives. The coach remembers Payne shaking off tough days as a college athlete.
"Most of us distance guys are off the wall," Stanforth said.
"He is not. He does all these other things. He doesn't get hung up on (the idea) my running's gotta be perfect. … He's never been that way."
These days that means sneaking in training runs whenever he can. Things like stretching, yoga or pool workouts have become luxuries.
"Time is always a factor. I'm always trying to squeeze in a run wherever it makes sense," Payne said. "Whether that's early in the morning before work or after work, hopefully before the sun goes down."
His wife, Erin, makes it easier.
"I think my whole life, running will be part of it. It'll just be part of my daily routine. How serious and how much I'm running and how competitive I am, it will fluctuate," Payne said. "With two kids, they come first, my wife comes first, but she's been super supportive. She's the first one to encourage me to get out on a run, and she'll handle the kids while I'm gone. I couldn't do any of this without her, of course."
Erin, the kids, Ben's parents and siblings and some in-laws are planning to be in Atlanta to watch. Payne hopes the boost from a growing group of supporters can propel him to another solid placing.
"Another top-20 finish would be outstanding," Payne said. "I think that would qualify as a great day."
What comes next for Payne depends on Atlanta. Four years ago, he took a break from road racing and ran trails, finishing fourth in the 2017 Pikes Peak Ascent.
He's also owes a break, and possibly a vacation, to the woman who helped him remain competitive despite all the changes over the last four years.
"I feel like these are some bonus, fun years, and I feel fortunate that my wife is on board and thinks it's a great thing to support. I love that my kids can watch me do something hard that takes not only a lot of time, but it's a hard thing to get out there and do day after day. It's a grind, but it's good for them to see that hard work pays off. That whole element is a neat, new aspect to me, I think," Payne said.
"I'll be ready for a break. I'll say that much. My wife will be ready for a vacation, I think, and I'll handle the kids for a while so she can have some of her own time to do what she wants."