Continuing its initiative to bring a "Division I experience" to District 8, Fountain-Fort Carson High School opened a state of the art Perform-X weight room, pricing out around $170,000, according to athletic director Jared Felice. The new facility was available for the football team to use for the first time Monday.
"It's really about enhancing experiences and giving our students the tools for success," Felice said. "And our district is amazing at listening to what our needs are and helping to fulfill those needs."
Felice said the money for the new weight room was allocated by the district out of the budget for capital improvement needs.
"When you have a big cost like that it's something we have to work on ahead of time," Felice said. "The district will look at it and we just need to provide justification for it. For us, some things were starting to break down equipment wise. And really, it's easy to have the conversation when you have people at the top who listen and understand."
In addition to the new facility, Fountain-Fort Carson also introduced two strength trainers who will help develop training programs for each sport and facilitate classes during the school year.
The new strength and conditioning program led by Ben Holland and Casey Dion will use the new facility to coach and develop a large group of athletes at once. The main weightlifting area can hold around 80 athletes thanks to 10 weightlifting racks with specialized Track-X & Cord Systems by Perform X, which adds resistance training, and system versatility and durability to the equipment. Track-X is also installed along the floor on custom lift platforms to increase the functionality of the room and allow more athletes to train at once.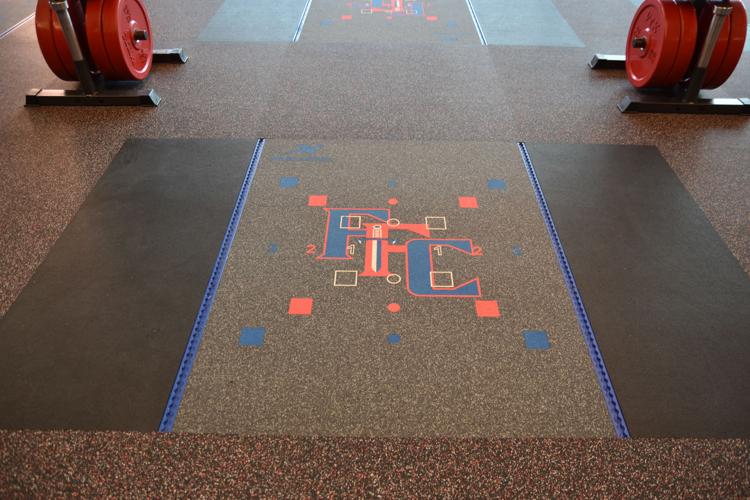 An additional training space features a turf floor for resistance training and two state of the art Hip-X machines designed to help build leg strength through four different exercises and prevent knee injuries.
"Our goal is to provide the most dynamic strength and conditioning program the state has to offer," the program's mission statement says. "We pride ourselves in improving all athletes both physically and mentally that will best prepare them for the battles they will face on and off the field."
The weight room is just the most recent improvement to the athletic facilities at Fountain-Fort Carson. In the last five years the district has also built a field house, which includes an electric shooting range for its rifle team, a collegiate wrestling room, yoga studio, locker rooms and an athletic training room. Fountain-Fort Carson also has a two-field baseball/softball complex built in the past three years and is updating its swimming pool.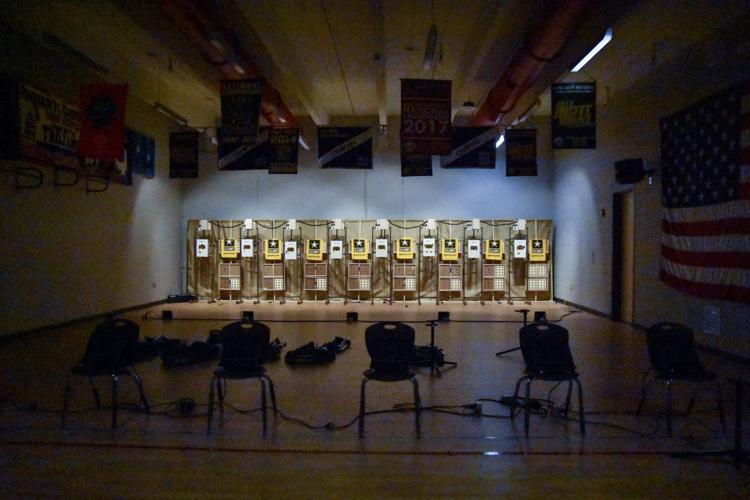 "Our district knows our kids are coming from difficult situations, moving around all the time, sometimes it's their fourth school in four years, so we want to create a home for them," Felice said, noting that 70 percent of Fountain-Fort Carson students are from military families, which can lead to a high turnover rate due to military relocations. "We are going to spend money the right way to give them the best experiences and the best practices for success."
The football stadium, mainly the turf field, sustained some damage in the most recent hailstorm that caused thousands of dollars in damage in Fountain, but Felice said the damage doesn't require immediate attention. But he did say he hopes a new track, tennis court resurfacing and a new turf field are on the horizon.