BOULDER — As Sean Lewis began to have success as a young, first-time head coach at Kent State, the offers began to come in.
He and his wife put together a list of what a next potential home would need to look like for their family.
When Lewis got the call about potentially joining Deion Sanders' staff at Colorado, he and his family quickly realized Boulder had everything they were looking for.
"It was a tremendous opportunity," Lewis said. "I knew there would be great things that are happening here. The work we had done at Kent State was second to none and (I'm) really proud of what we did there, but I knew that for what I was after and what the opportunity was for my family and everything this could provide now and in the future, it's something I had to jump at."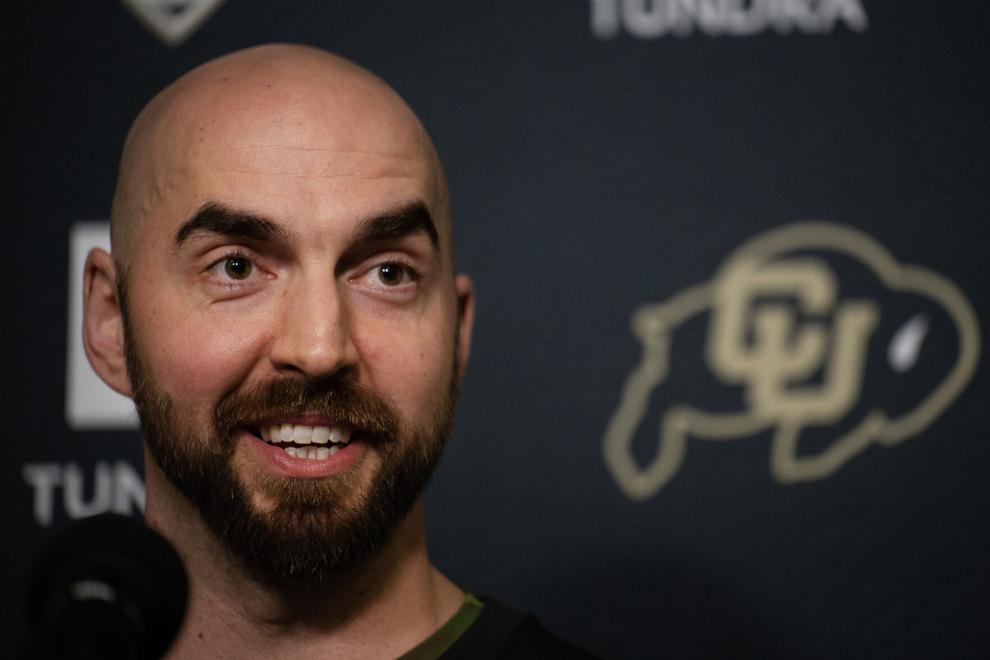 Even though he probably knew he wasn't going to be at Kent State forever, the decision to actually leave after five years wasn't exactly easy.
"It was one of the hardest decisions I've ever made," Lewis said. "For anyone who was in that team meeting at Kent (State), that was rough and I wear my emotions on my sleeve and it was very, very hard to do. It was extremely difficult and we had to take the emotion out of it and do what was best for our family."
Lewis is also the rare coach who willingly went back to being a coordinator. He won at a place that doesn't do a lot of it and quickly turned the Golden Flashes into one of the top teams in the Mid-American Conference, including a 6-win conference season in 2021 that also featured a trip to the conference title game.
In those five years in Ohio, Lewis also developed one of the nation's top offenses, with a top five finish in yards per game in 2021 and even though he came to a team that just had a 1-11 season with one of the worst offenses in the country, he knows that the signing up to work for "Coach Prime" means winning right away.
"I don't think anyone's going to have higher expectations and standards for what we're going to do offensively than me," Lewis said. "If I can do that and meet those marks, which is going to be very hard to do, I think we're going to be okay.
"As far as pressure, I don't think it's something that you feel, I think it's something that you apply. I know the arena that I stepped into."
Even though it's pretty clear the Buffs want to be a vertical passing offense, Lewis is still a Badger at heart from his playing days at Wisconsin. Plus, that top 5 offense from two years ago at Kent State was buoyed by the third best rushing attack in the nation behind only Air Force and Army.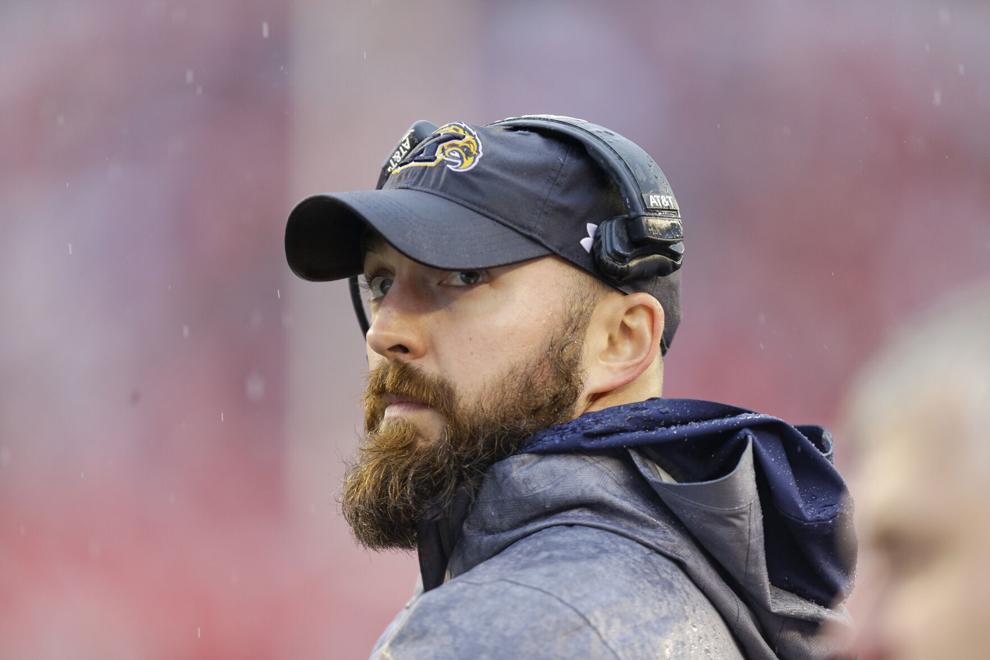 "When it comes to our offensive identity, we have to control what we can control," Lewis said. "We have to own the line of scrimmage and we have to maximize our calculated shots. We need to establish a ground game. Without that, you become too one dimensional."
Because of that history at Wisconsin, it's pretty clear what coaches have had a major impact on him. Lewis says he learned a lot from his former head coach Barry Alvarez as well as Paul Chryst, who took over after Alvarez retired but was previously Lewis' position coach.
Still, there's one former mentor that stands above the rest.
"I'm not here if it's not for Coach (Dino) Babers," Lewis said. "He took me into his office and hired me because I was a Chicagoland guy and he was at Eastern Illinois and saw something in me and wanted to teach me. His tutelage, his guidance and his perspective on life has led me to this spot."
Lewis followed Babers from Eastern Illinois to Bowling Green and then eventually to Syracuse, serving as the co-offensive coordinator before taking the job at Kent State in 2018 and the way he talks about what he wants out of his new CU offense is awfully similar to what Babers has been preaching for the last few years at Syracuse.
"Think fast, know fast, do fast," Lewis said. "We need high football IQ guys that are confident in what they're seeing and what they're doing so that they can respond with discipline so that we can execute some base level things at a really, really high level."
Speaking of executing basic things, Lewis recently cleared a simple, but important hurdle that all coaches in a new spot fully understand.
"I can make it to the facility now without using GPS," Lewis said with a laugh.