BOULDER — Ralphie VI made her first run of 2022 and a wide receiver threw a pass, but at the end of Colorado's spring showcase, Karl Dorrell was just happy to have as many healthy bodies as he did at the start of the day.
"Even though we were limping across the finish line, we finished pretty well with what we had," Dorrell said. "A lot of guys got reps, a lot of guys that are key in terms of our depth. When we get some of those veteran, experienced players back from their injuries in the summer, I feel like we've closed the gap with some of the younger players. We should be able to have two solid units."
There were a little less than 2,000 fans in attendance as the offense narrowly edged out the defense in the scoring portion of the scrimmage as Dorrell capped off his first normal spring period despite the fact that he's been in charge for over two full years.
"It was good to see a little bit of a crowd here and the festivities before the showcase," "Dorrell said. 
Here are three takeaways from Saturday's showcase that capped off 15 practices:
Hard work pays off for walk-ons
As walk-on running back Charlie Offerdahl was just about done speaking with the media following the scrimmage, new offensive coordinator Mike Sanford was walking by, noticed Offerdahl and started chanting 'M-V-P! M-V-P!"
One might make a case for Littleton native Offerdahl as the top performer on Saturday. He found the end zone twice, once on a rush and once on a reception, and had a game-high 55 rushing yards on nine carries.
"I'm a Colorado boy, homegrown, so I wanted to stay close to my family," Offerdahl said. 
Offerdahl has been mentioned this spring by Dorrell, Sanford and his teammates as the Buffs are thin at running back with injuries and other players yet to arrive on campus. He also shined in CU's first public scrimmage of the spring a few weeks ago and could have an impact this fall.
"I feel that my time is coming," Offerdahl said. "I'm just taking it day-by-day and letting the hard work talk for itself."
Another walk-on that played well Saturday has a rich family history at CU.
Wide receiver Jack Hestera, whose dad and uncle each were standouts for the Buffs in the 80s and 90s, had three catches for a game-high 50 yards, including one pass from fellow wideout Montana Lemonious-Craig on a trick play that went for 34 yards.
"I've been waiting to make some plays and show off what I can do," Hestera said. "I've never doubted my decision to come here, it just proves my point. I'm glad to be here."
Outside linebackers show off results of spring development
Aside from staying healthy, another thing that excited Dorrell about his team's performance was how much the defense improved this spring.
Whether via graduation or in the transfer portal, there were a number of key defenders that left Boulder in the offseason. But that unit has regrouped as they prepare for their second full season under defensive coordinator Chris Wilson.
"We've got more depth up front than we've had in the past," Dorrell said. "Terrance Lang's not even out there — he's missed the last two weeks of the spring — but you probably hardly noticed given the depth of the team. Of course, we need Terrance, but I feel like we've got some capable players that can really play at a similar level to some of our starters."
Guy Thomas, Alvin Williams and Jamar Montgomery were all in the backfield at some point on Saturday and that's been the theme of the spring. But those three aren't the only ones that could have an impact in the fall. The defensive line has plenty of veterans and is intent on getting better at stopping the run, as well as getting to the quarterback.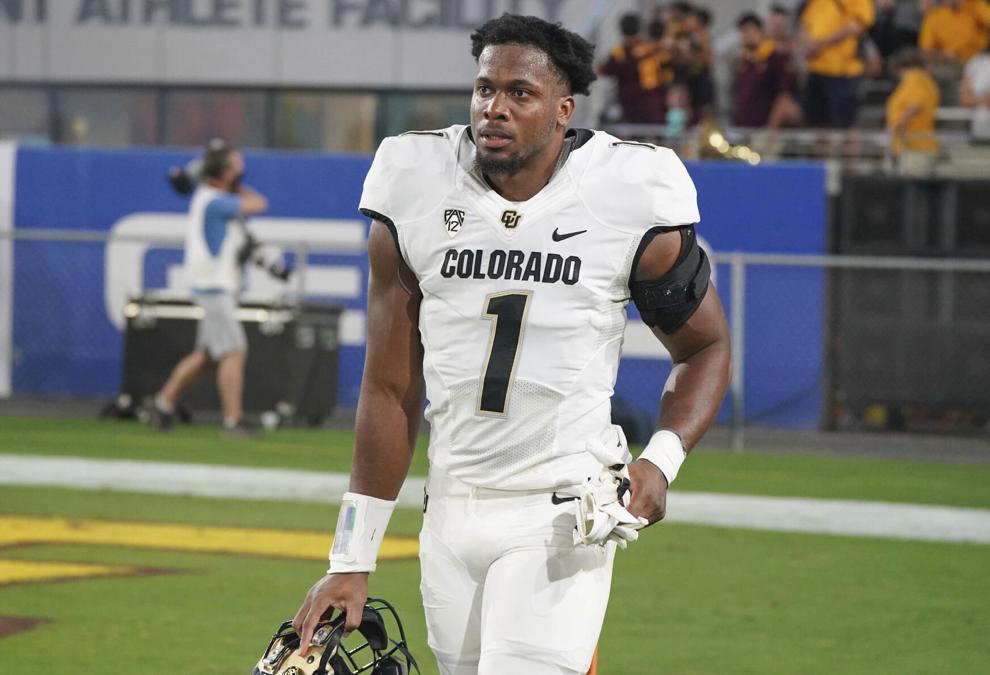 Even though Carson Wells and Mustafa Johnson have graduated, there's a lot of optimism with that group.
"Best depth we've had since my first year, 2019," Montgomery said. "Everyone's versatile, doing what they do."
Transfer wide receiver already a big part of the offense
The Buffs have been working with three scholarship wide receivers for much of this spring as they wait for freshmen to arrive and others to get healthy.
Baylor transfer R.J. Sneed has been healthy all spring and has made an impact entering his final season of college eligibility. He had four catches for 29 yards on Saturday and is already developing chemistry with quarterback Brendon Lewis.
"It's really fun throwing to R.J.," Lewis said. "As soon as he got here, R.J. and I had a connection, I don't why, maybe because we're both from Texas."
The offense didn't show much on Saturday due to a lack of depth, but also they don't want tip off their opponents.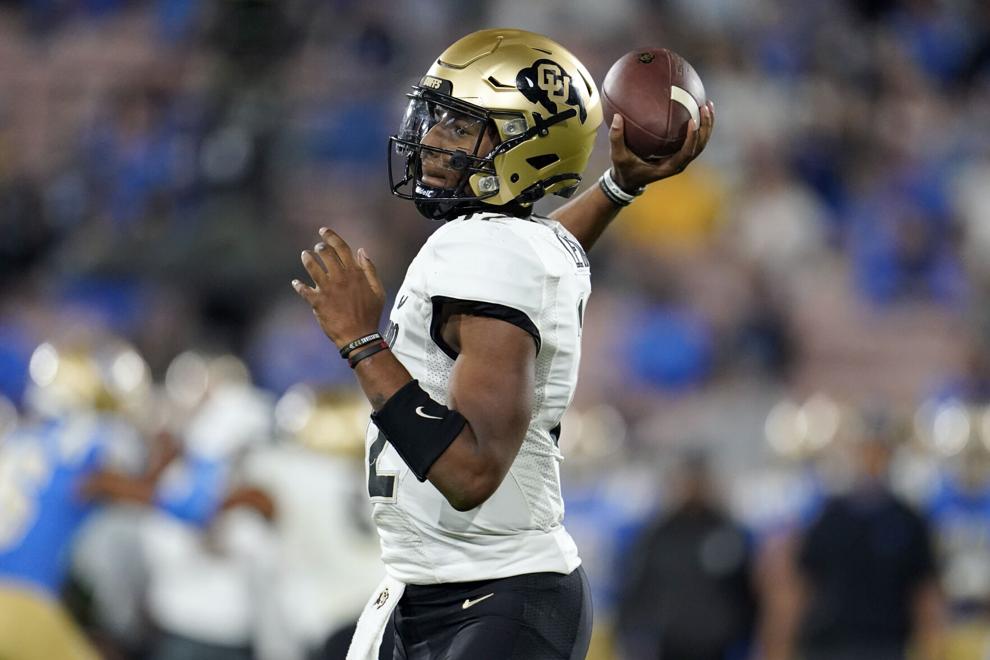 "I thought it was pretty good," Lewis said. "We had a few hiccups, a few holding calls. We're doing vanilla stuff, day one stuff, but I thought we executed good enough, moved the ball a couple times."
Now the Buffs have a few weeks off before returning to Boulder for the first of two summer prep sessions. Things are only going to ramp up once the players get back and one thing they can all look forward to is another quarterback battle.
Former Tennessee transfer J.T. Shrout was healthy enough to do 7-on-7 drills this spring after the knee injury he received prior to last season. He should be ready for another battle with Lewis.
"It'll be a great, competitive battle," Lemonious-Craig said. "I like it because I get great balls from both of them. I'm excited to see who wins."