BOULDER • The Friday night lights are back for a second straight home opener at Folsom Field.
But this won't be the same opponent for Karl Dorrell and Colorado.
Rather than opening the season against an FCS challenger, it's Texas Christian playing in its first game under new head coach Sonny Dykes.
The Horned Frogs are nearly a two-touchdown favorite heading into the opener, and it's certainly going to be a test for a Buffs team that's looking to improve from last season's 4-8 record.
Here are three storylines to watch ahead of the opening game for CU:
Battle of the unknown starting QBs
Who's starting at quarterback for CU, J.T. Shrout or Brendon Lewis? Dorrell won't say.
Who's starting at quarterback for TCU, Max Duggan or Chandler Morris? Dykes won't say.
Well I guess we'll just have to wait until each team's first series to find out.
Colorado RB Alex Fontenot ready to remind people he's still the same player from 2019
Dorrell has stressed throughout camp that it's been incredibly close between Shrout and Lewis and it simply wasn't enough to name one over the other.
"It helps us in our process and it keeps them having to prepare for both," Dorrell said. "I'm sure they're digging for information from the last time J.T. played and obviously the work of B-Lew [from] last year."
For TCU, Duggan has made 29 starts over the past three seasons, but the way Morris played in his two starts while Duggan was injured last season made it a competition in the offseason. They'll both see the field on Friday night, and there's even a chance the Horned Frogs work in a third QB, redshirt freshman Sam Jackson.
Can you imagine a college football game where five different quarterbacks take snaps? Well, we may see just that.
Watch out for No. 1 (both of them)
The Horned Frogs have two consensus preseason All-Americans and they both happen to wear the same number –– No. 1.
Wide receiver Quentin Johnson and cornerback Tre'Vius Hodges-Tomlinson are certainly TCU's biggest stars heading into the season and should have the attention of CU's entire coaching staff all night long.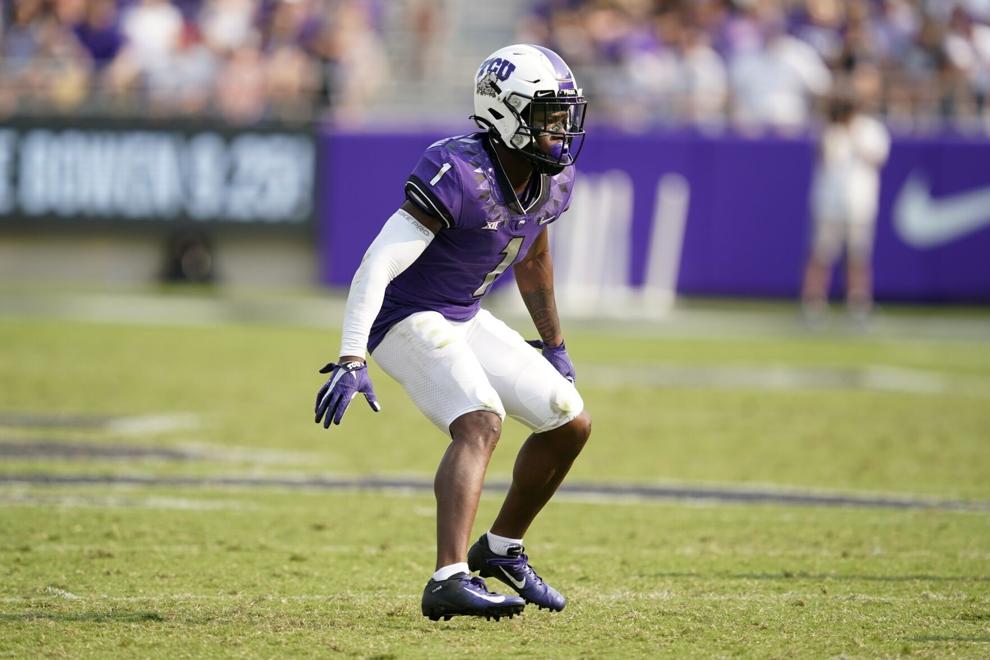 Johnson and the rest of the TCU wideouts will provide a challenging first test for CU's sophomore cornerbacks Nikko Reed and Kaylin Moore, who are stepping into starting roles this season following the transfers of Christian Gonzalez (Oregon) and Mekhi Blackmon (USC).
"They have some really good receivers," Dorrell said. "We have to do a great job of understanding their skill sets and try to defend the things that they're good at and force them to make plays."
TCU's top corner –– Hodges-Tomlinson –– has football in his blood. He's the nephew of Pro Football Hall of Famer LaDainian Tomlinson, who also starred at TCU before becoming one of the most dangerous running backs in the league with the Chargers.
Familiar face returns to town
There will be a few times this season when the Buffs will face a former teammate and that begins Friday night when Mark Perry, who started at safety last season and led CU in interceptions, returns to Boulder.
Perry is in line to start for TCU this season and we'll be on opposite sidelines from the guy he shared the secondary with last season, CU starting safety Isaiah Lewis.
This also won't be the first time Dykes coaches against the Buffs.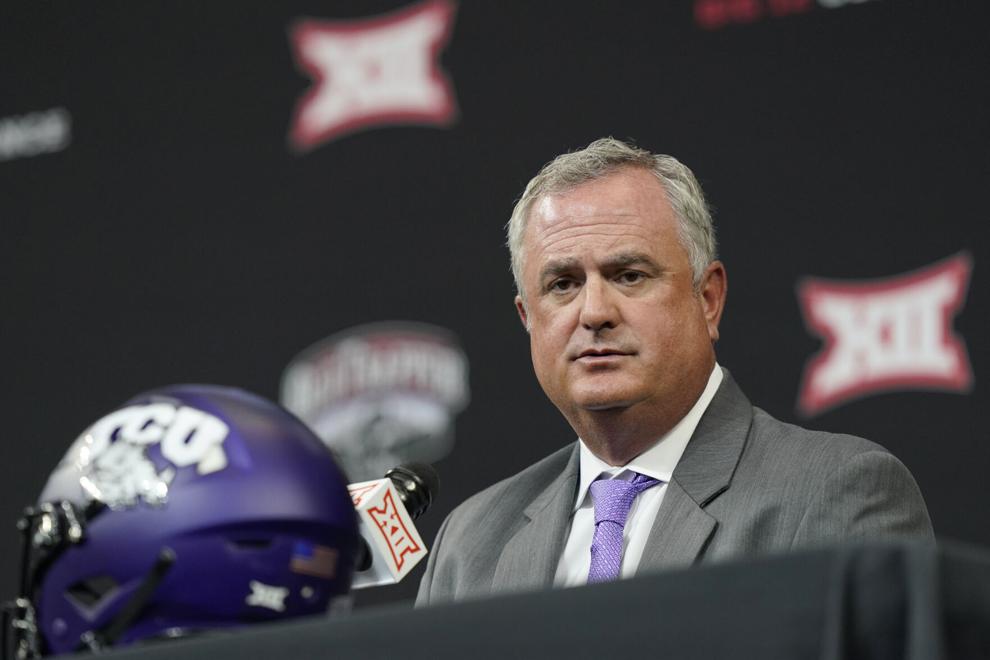 Dykes spent four seasons as the head coach at Cal from 2013-16 and faced CU in his first two seasons coaching the Golden Bears. CU won the first meeting in 2013 in Boulder by a final score of 41-24, but Dykes and Cal won the next meeting in Berkeley the following year in a thrilling triple overtime game. Current Detroit Lions QB Jared Goff was the Bears' QB in both of those games.
What: Texas Christian at CU Buffs, 8 pm, Friday, Folsom Field
TV: ESPN (Brian Custer, Dustin Fox, Taylor McGregor)
Radio: KHOW 630 AM (Mark Johnson, Gary McGregor)
Special occasion: The late Cliff Branch will be honored with a video between the first and second quarters and a commemorative logo on the field. Branch was the first Buff enshrined in the Pro Football Hall of Fame.