The growing pains aren't going away anytime soon for Jay Norvell in his first year in charge of the Colorado State program.
He's emphasized the need to establish a good culture within the team and sometimes, that requires players who haven't bought in to leave and finish their career elsewhere.
That happened twice last week when wide receiver Dante Wright and kicker Cayden Camper left the team, and now a third high-profile player is transferring. Starting wide receiver Melquan Stovall, who was second on the team in catches and receiving yards through three games, is no longer a member of the Rams, Norvell announced Monday.
Colorado State football vs. Washington State | How to watch the Rams' tilt against a Power 5 opponent
"When you start a new program, you preach a message, you have expectations, the team has goals that everybody has to accept," Norvell said. "Some guys accept those, some guys don't."
Stovall was one of a handful of players who came over from Nevada with Norvell after last season and was the starting slot wide receiver for the first three games, beating out Wright, who was previously a three-year starter for CSU prior to the new coaching staff arriving.
The California native has 121 catches for 1,170 receiving yards and one touchdown in his career. He has an older brother, Melquise, who is a wide receiver at Pitt and previously played at Hawaii.
"I've known Melquan [for] a long time," Norvell said. "In this day and age in college football, these kids have so many choices. They have a short time to play, they want to be in a certain situation to play, it wasn't quite what Melquan was looking for. He's got two more years of eligibility. He wants to take this year off and take his chances playing in another program.
CSU football at Washington State: Rams hit the road to face another Power-5 opponent
"That's what we're dealing with with college football right now. We are really dedicated to teaching our brand of football to this team. They're going to continue to get better at it as we go. The guys that stay committed to that will flourish and will be successful and some guys will make other decisions and they won't be part of it."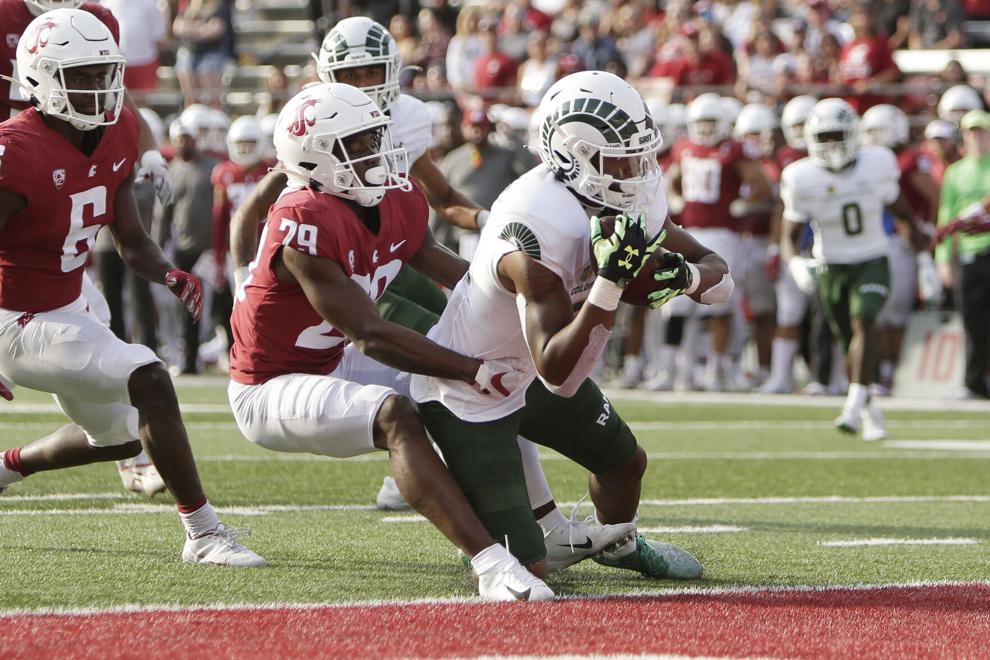 While Norvell continues to try to get the entire locker room to buy into the message the coaching staff is preaching, there are now several young wide receivers who will have a chance to make an impact with Stovall and Wright no longer with the team.
Junior Tory Horton and senior Ty McCullouch will continue to be the top two targets for quarterback Clay Millen, but there's a trio of true freshmen who will likely see plenty of snaps going forward.
The leader of that group is Justus Ross-Simmons, who had three catches for 20 yards and scored the only touchdown in the Rams' 38-7 loss at Washington State on Saturday.
"I think he's a big, strong guy," Millen said of Ross-Simmons. "When he came in in fall camp, he had a day where he had two insane catches. He can go up and get the ball one-on-one, which is a guy that you want down in the red zone."
King's College Football Insider: Explaining CU Buffs and CSU Rams nonconference schedules
The other two freshman receivers to watch for are Louis Brown and Mekhi Fox, and they're all equally exciting to Norvell, who's hoping the older players who have bought in start bringing along their younger teammates..
"They get better every day," Norvell said of his young wideouts. "They're going to be better a month from now than they are today. We're building deep roots right now. We're building expectations of behavior that are going to last us for a really long time. We can't cut corners on that. There's no quick fix."