The UCCS women's soccer team learned of one drawback associated with winning the first 19 games of 2019 in its final two matches this season.
Through the unbeaten run to the Rocky Mountain Athletic Conference final, the Mountain Lions didn't spend much time playing from behind. The lack of experience chasing a goal, or two, was present in last Saturday's loss to Colorado School of Mines in the RMAC final and that issue returned Sunday when No. 5 Dixie State (Utah) ended No. 1 UCCS' season 2-1 in the second round of the NCAA Tournament at Mountain Lion Stadium.
"Obviously we've had a phenomenal season, and I think we have to look at the total body of work that the team has been able to accomplish since August," UCCS coach Sian Hudson said. "We're incredibly proud of the run that we went on, and I think just maybe a little bit of nerves and lack of experience here in the last couple of weeks of how to sort of fight and come from behind (hurt us)."
UCCS was able to get one equalizer but not a second.
The Trailblazers, another RMAC team, opened the scoring midway through the first half when Jill Bennett dribbled through the midfield and attracted multiple defenders before laying it off to Whitley Johns, who slotted a shot past UCCS goalkeeper Mollee Swift.
"Honestly, Jill did most of the work there," Johns said.
112519-s-soccer 01.JPG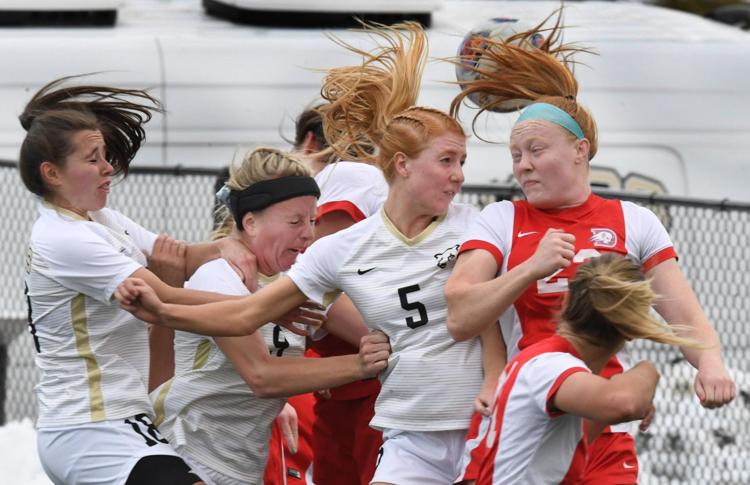 112519-s-soccer 02.JPG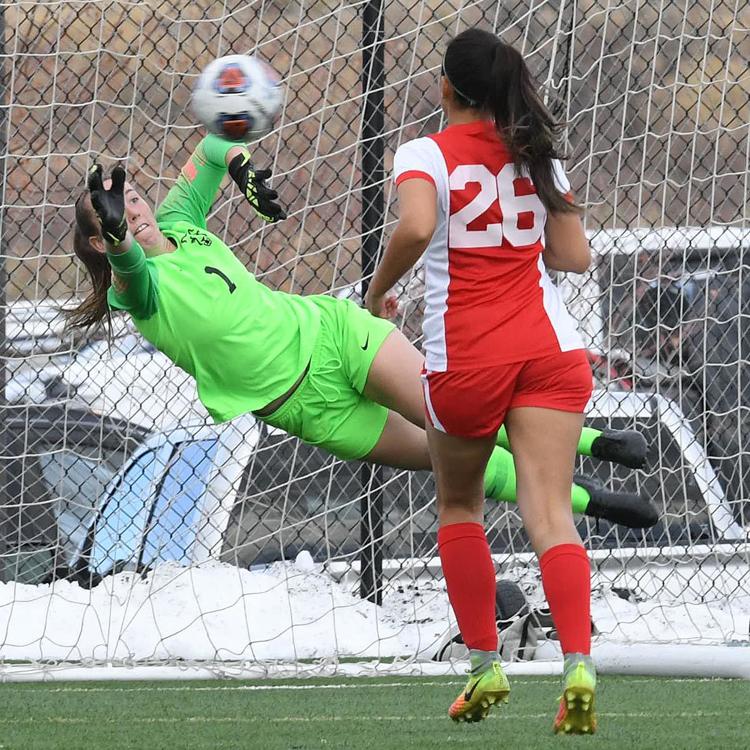 112519-s-soccer 03.JPG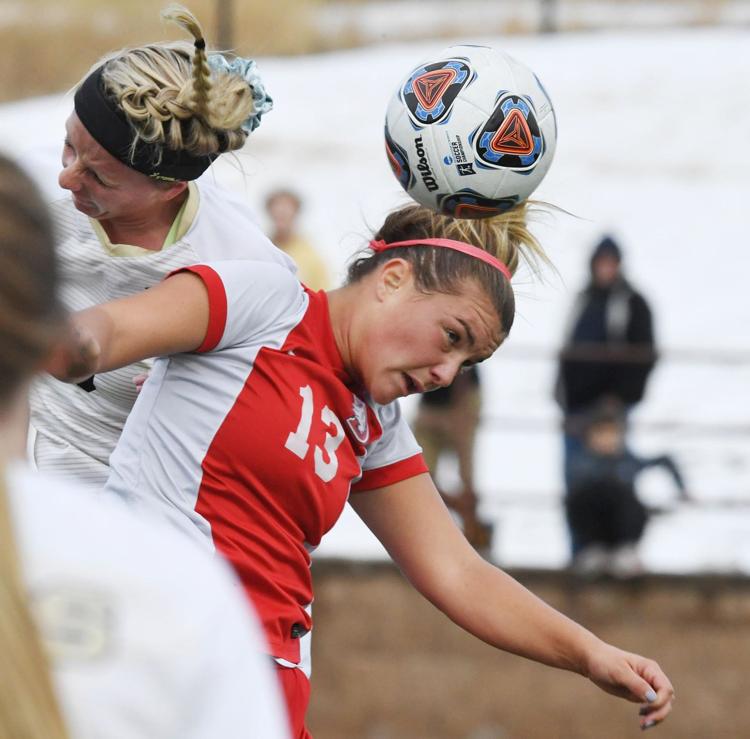 112519-s-soccer 04.JPG
112519-s-soccer 05.JPG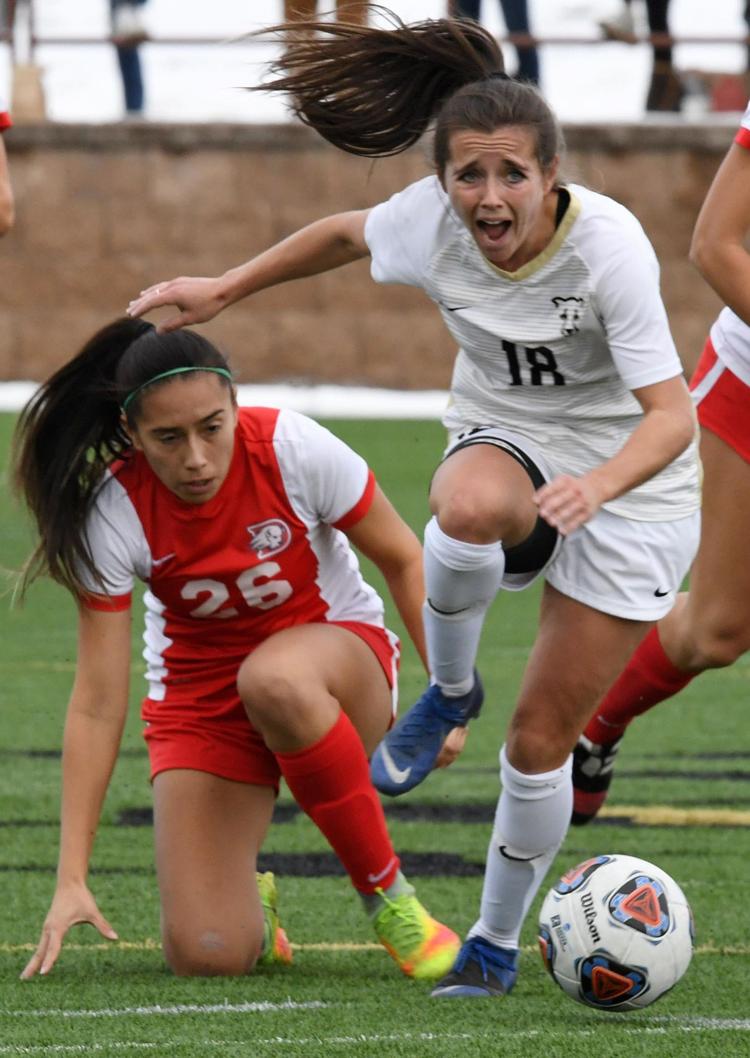 112519-s-soccer 06.JPG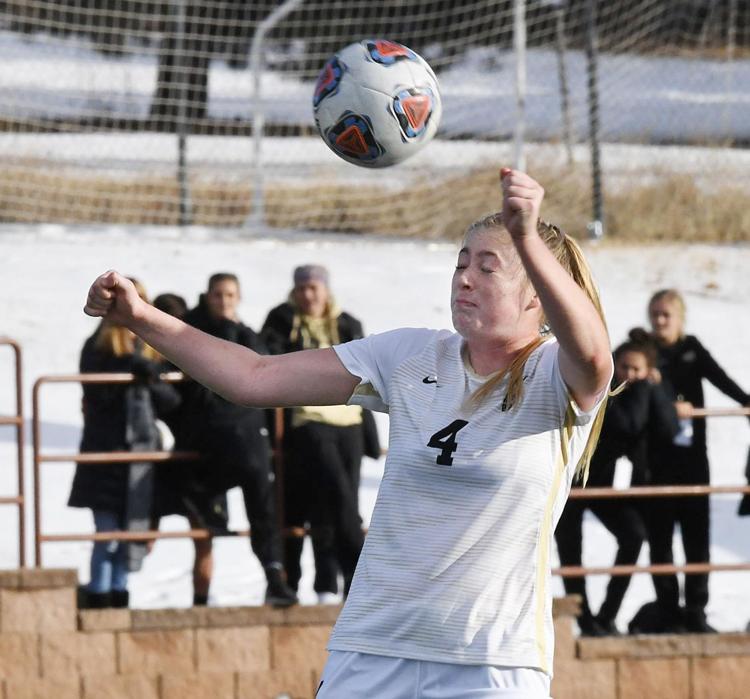 112519-s-soccer 07.JPG
112519-s-soccer 08.JPG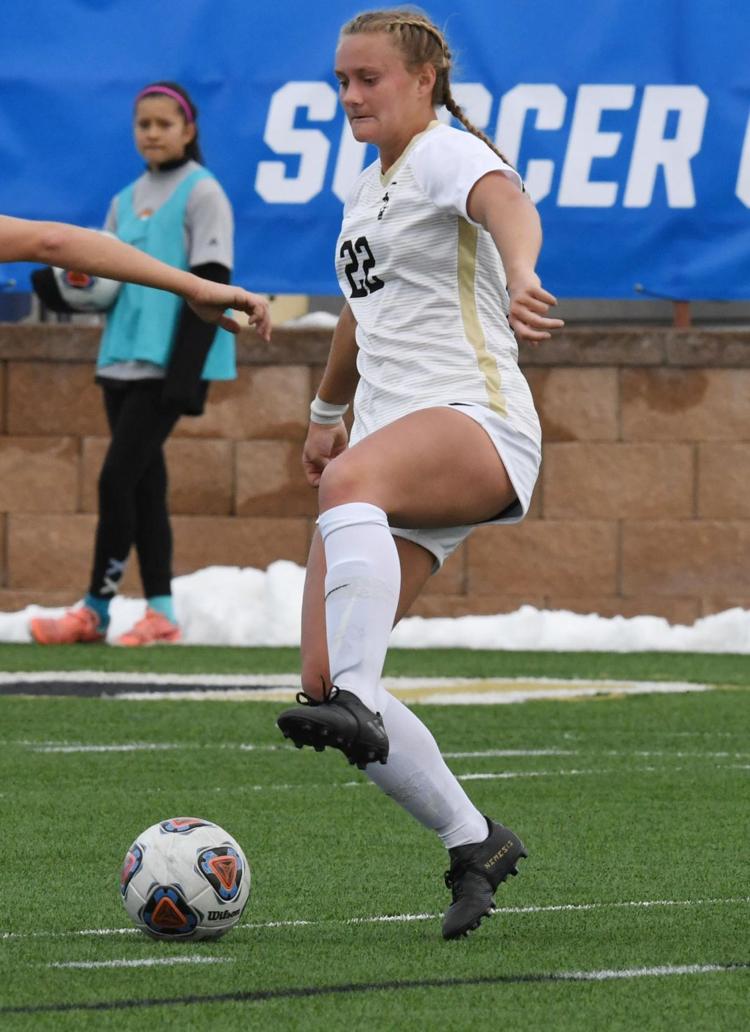 112519-s-soccer 09.JPG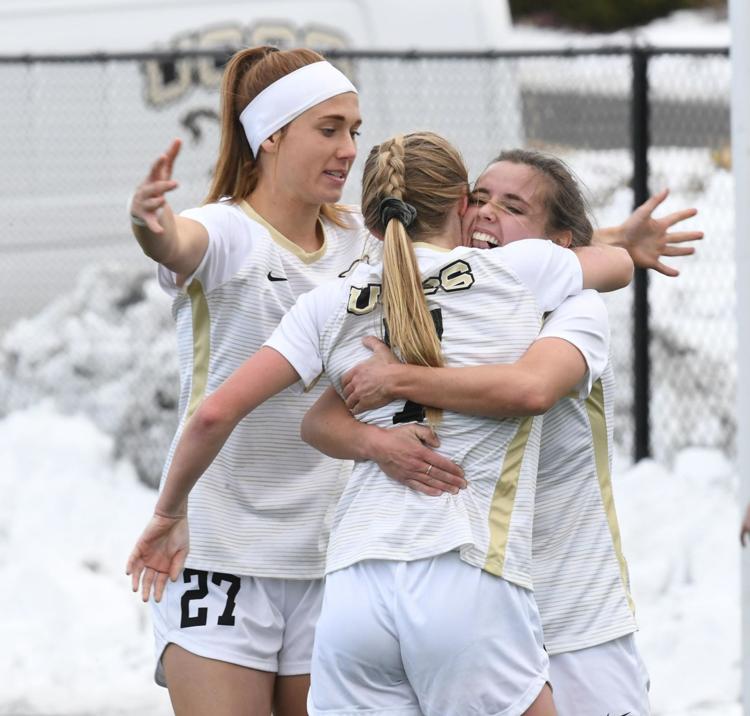 112519-s-soccer 10.JPG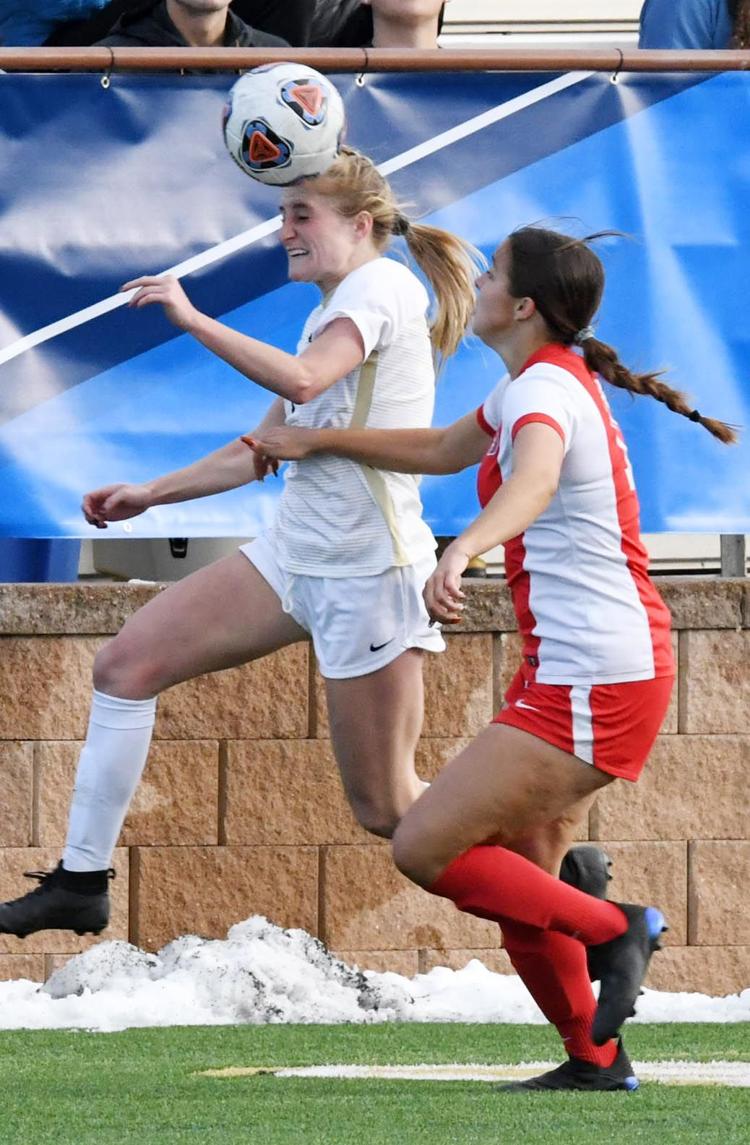 112519-s-soccer 11.JPG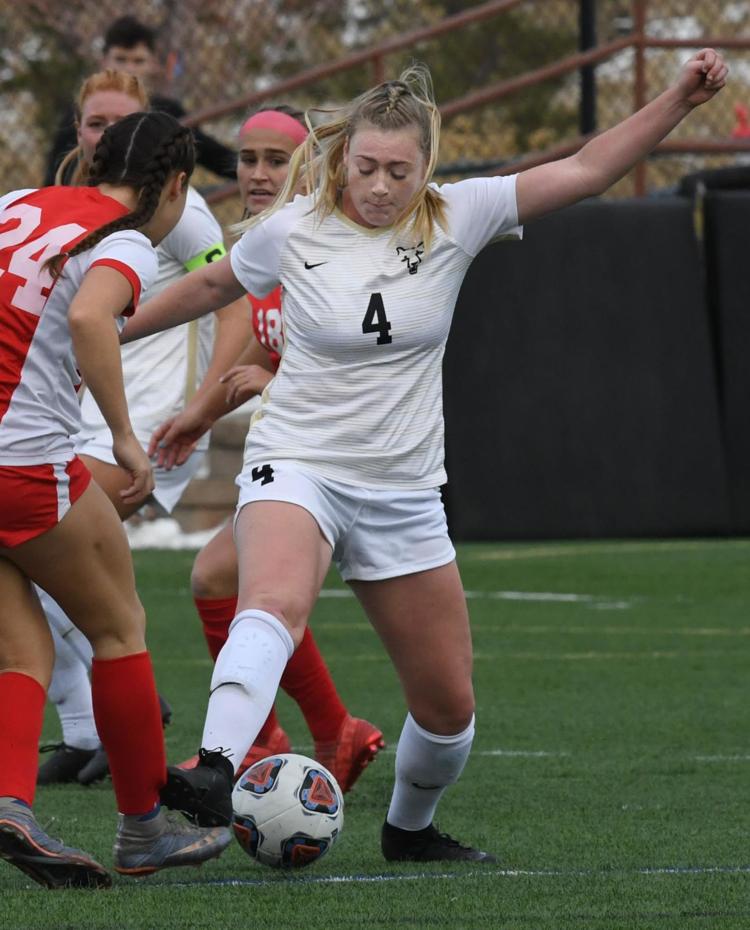 112519-s-soccer 13.JPG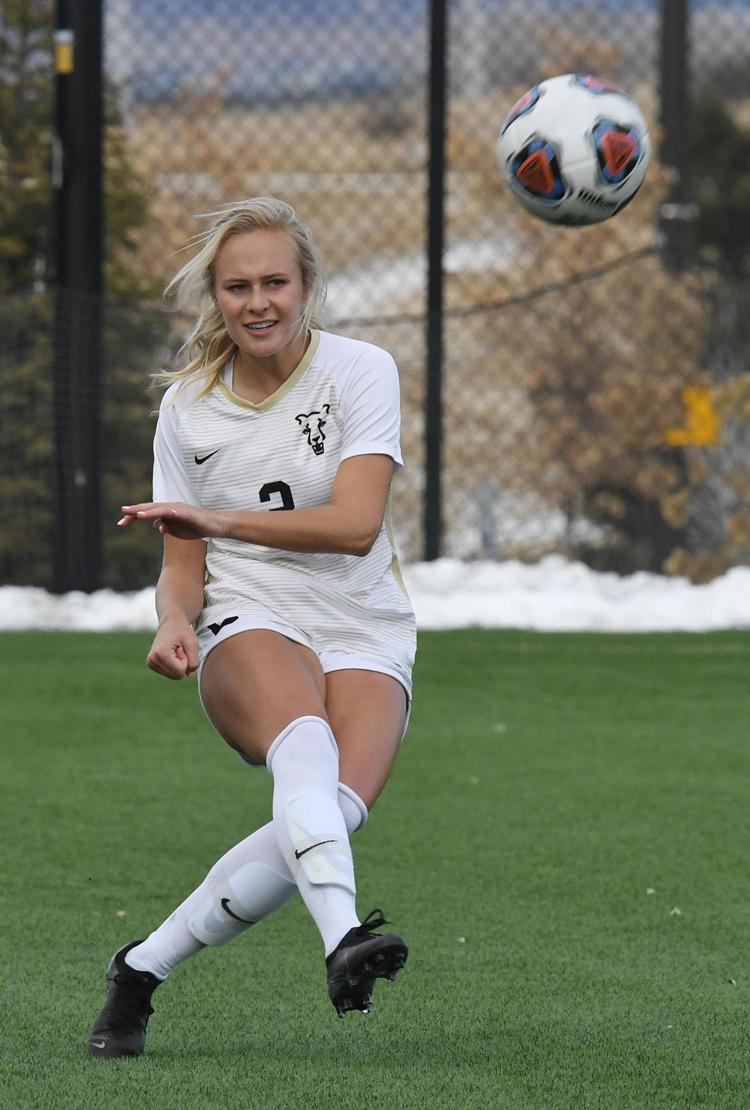 112519-s-soccer 14.JPG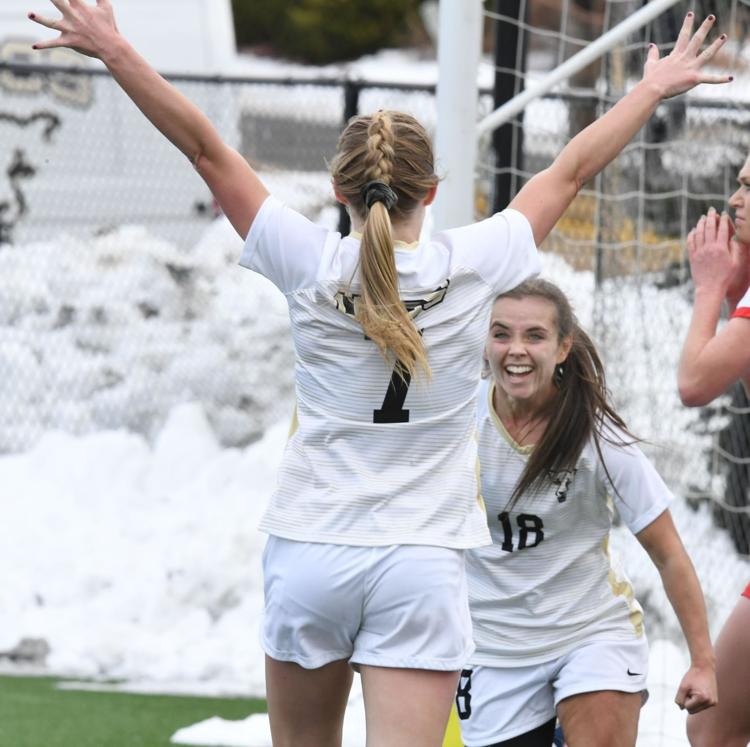 112519-s-soccer 15.JPG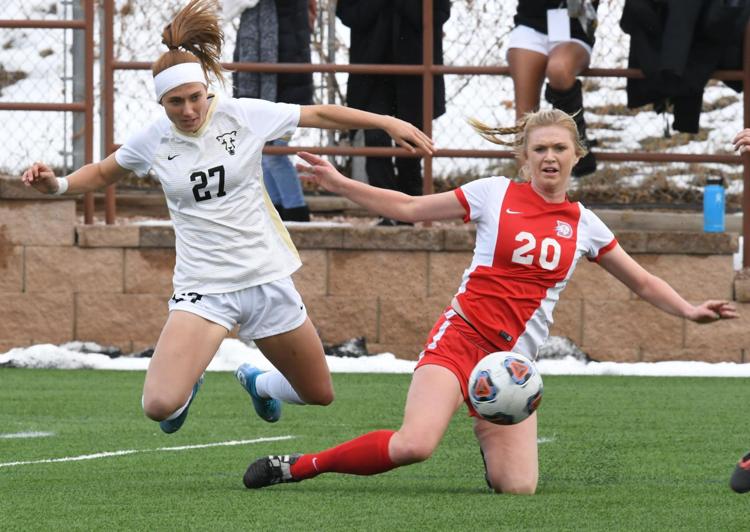 112519-s-soccer 16.JPG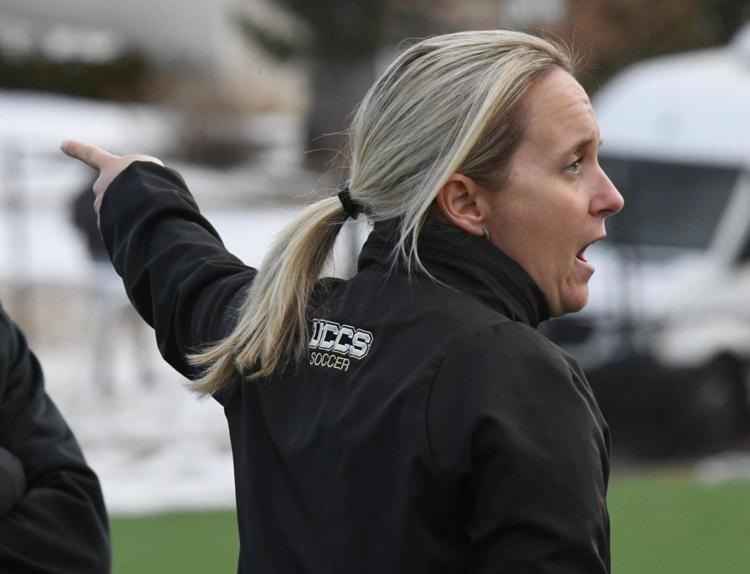 112519-s-soccer 17.JPG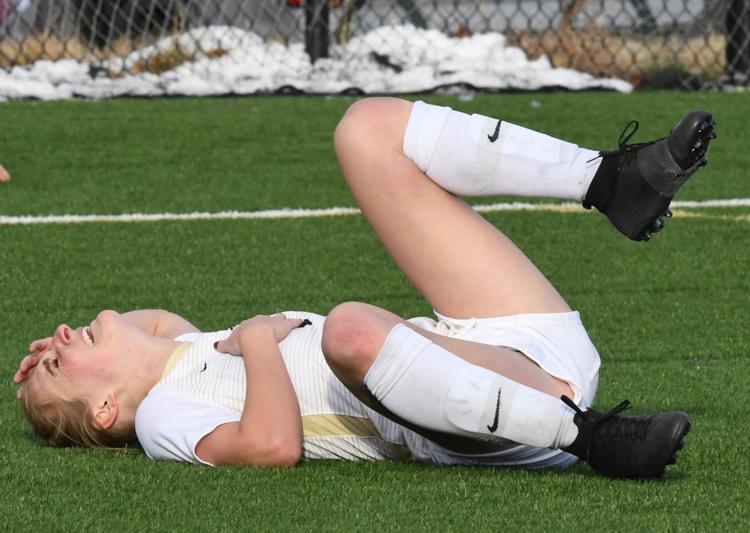 112519-s-soccer 19.JPG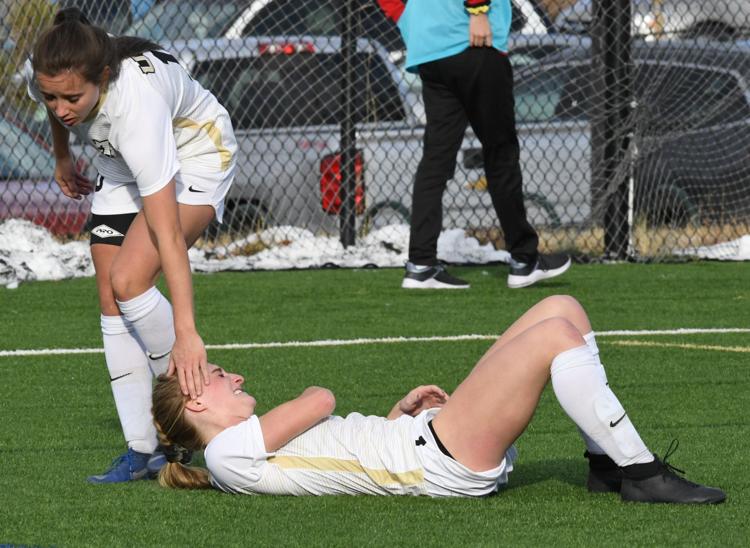 112519-s-soccer 21.JPG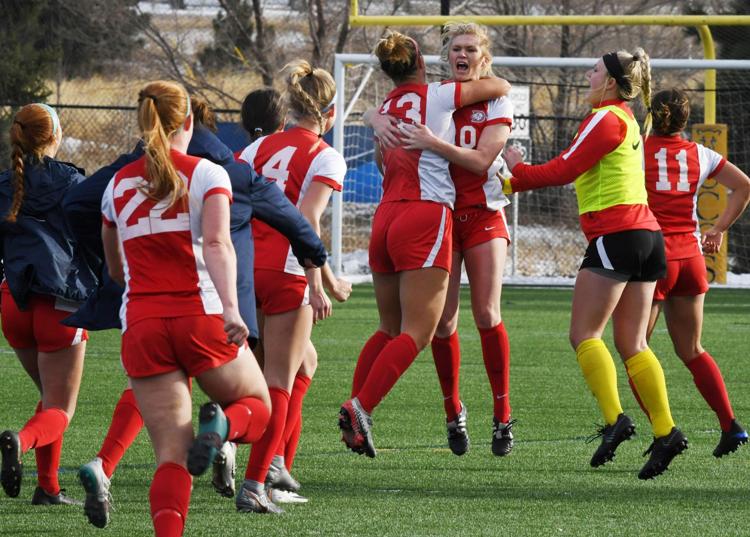 112519-s-soccer 22.JPG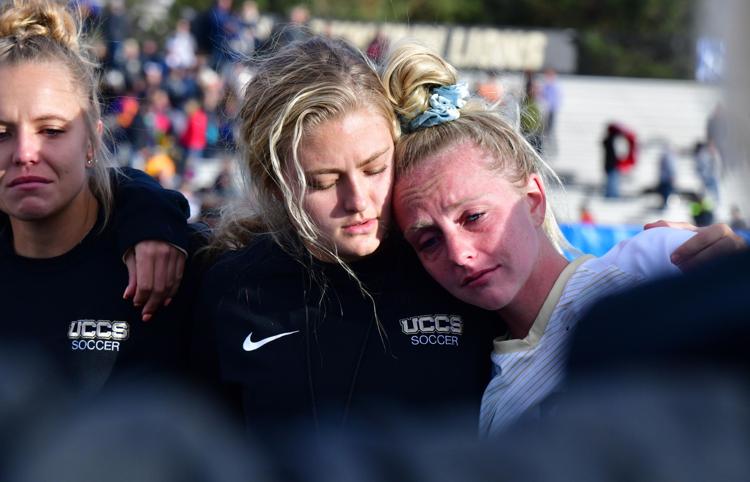 112519-s-soccer 24.JPG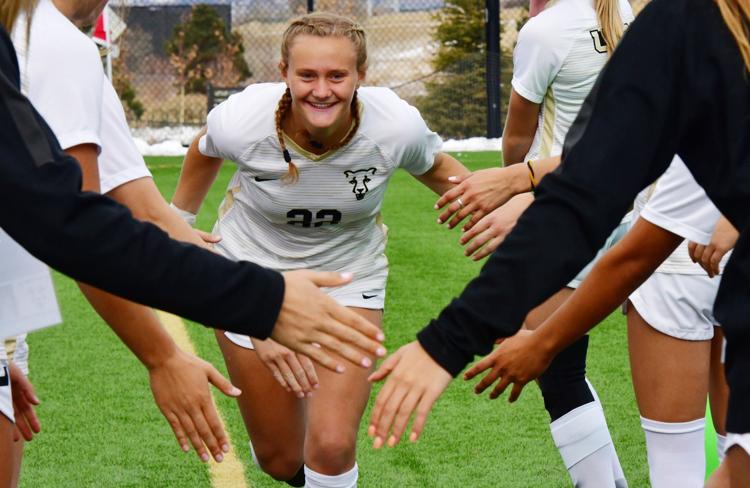 112519-s-soccer 25.JPG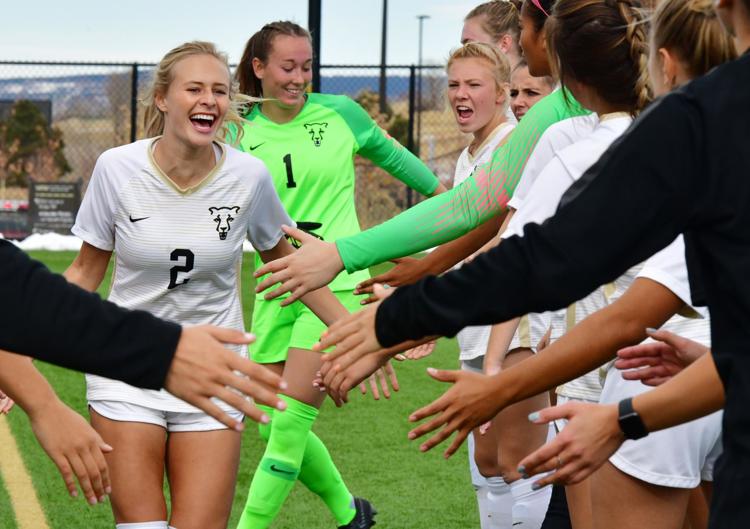 112519-s-soccer 26.JPG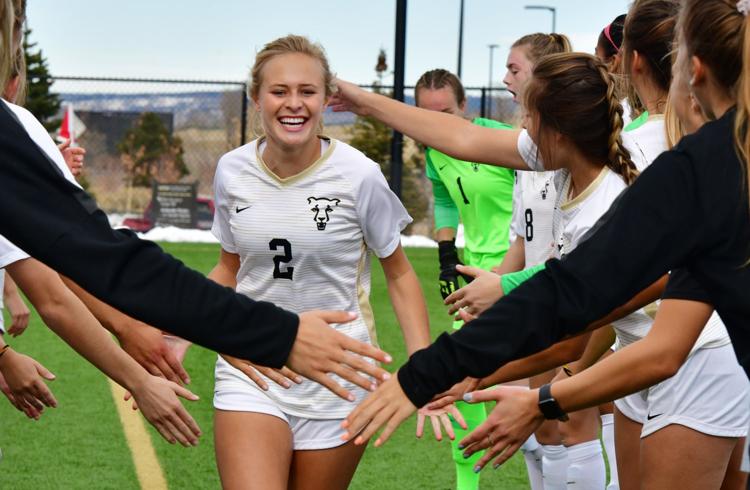 112519-s-soccer 27.JPG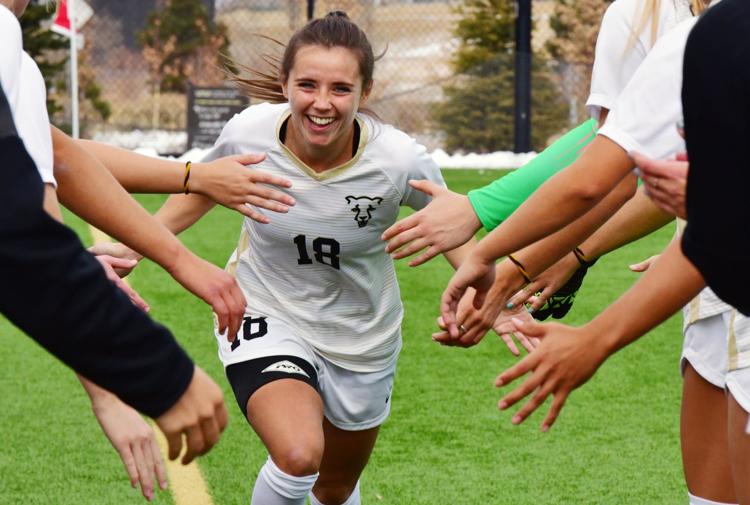 112519-s-soccer 29.JPG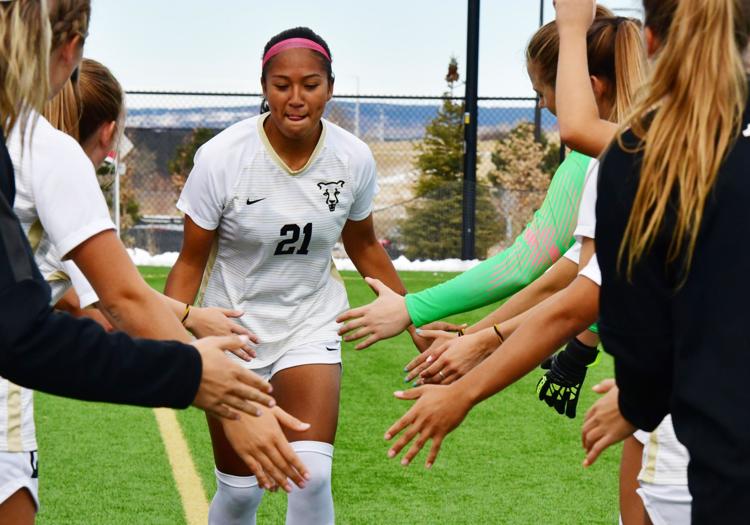 112519-s-soccer 28.JPG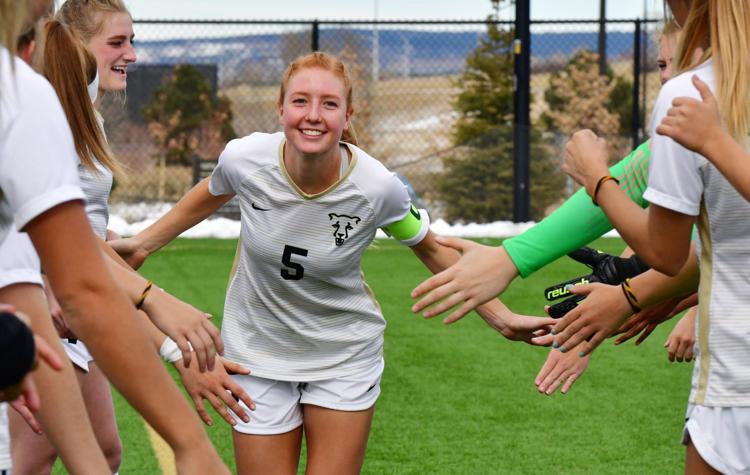 112519-s-soccer 30.JPG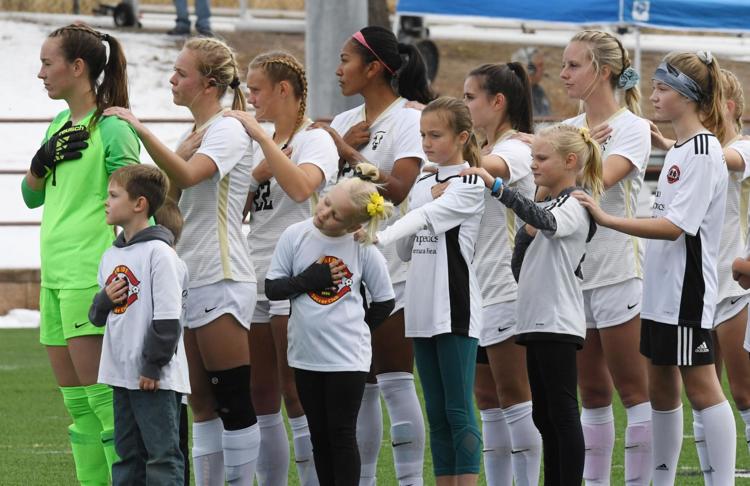 UCCS sophomore Savannah Mills tied it before the break when a nice combination with Shanade Hopcroft resulted in Mills getting in behind the Dixie State back line for a one-on-one finish.
The Mountain Lions would need another equalizer after a breakdown in communication between the keeper and a defender saw Jaci Cook-Dandos win the ball with Swift out of goal, setting up a simple finish early in the second half.
Mills had a good chance for her second when the Trailblazers failed to cleanly clear a ball but her shot rolled wide in the 72nd minute.
"I think that they pushed us to our limits. I think that they deserved the goal that they put in in the beginning and did finish that one at the end," Mills said. "It's frustrating for me because I know that I did have a couple of other opportunities, but you know it's just a learning experience. I'm going to become a better player, a better teammate from this game. As much as it hurts that we lost that one, I know it's going to benefit me in the long run."
Tanner Sanders and Hopcroft had other chances to level things, and the Mountain Lions earned a few corners late, but it wasn't to be with Dixie State taking few chances and knocking the ball up field as soon as possible.
"Sometimes you have to take away the heartbeat of a game," Trailblazers coach Steve Golas said. "One of the things for us we talked about is it's OK to just knock balls wide. Even if they go for throw-ins, sometimes it just helps. It lets everybody relax. There's no momentum on a throw-in and I thought that the team did an absolutely tremendous job executing that today."
The inability to get a second goal ended the college careers of five Mountain Lions, most notably captain Aleesa Muir.
"I think that group has certainly left a legacy this year both on and off the field," Hudson said. "We're really thankful for that group of five."
The hope for the returning players is that the experience of playing from behind in critical moments will help them stay composed as they plan to return to the postseason.
"We really haven't had a lot of time growing in that aspect of our game this season. I think that against both Mines last week and this game today, we maybe struggled with that component a little bit. We train it, but I think adversity definitely teaches you really special things and unfortunately we didn't learn from that adversity until probably the most important time of the season. On the flip side of it, if you can win every match for the first 19 games, it's tough to complain as well," Hudson said.
"I think the most important thing is all credit to Dixie. We hope that they go on and do great things in this tournament. We're going to grow from the experience, and we'll be back next year."